Easing your Team Back into the Office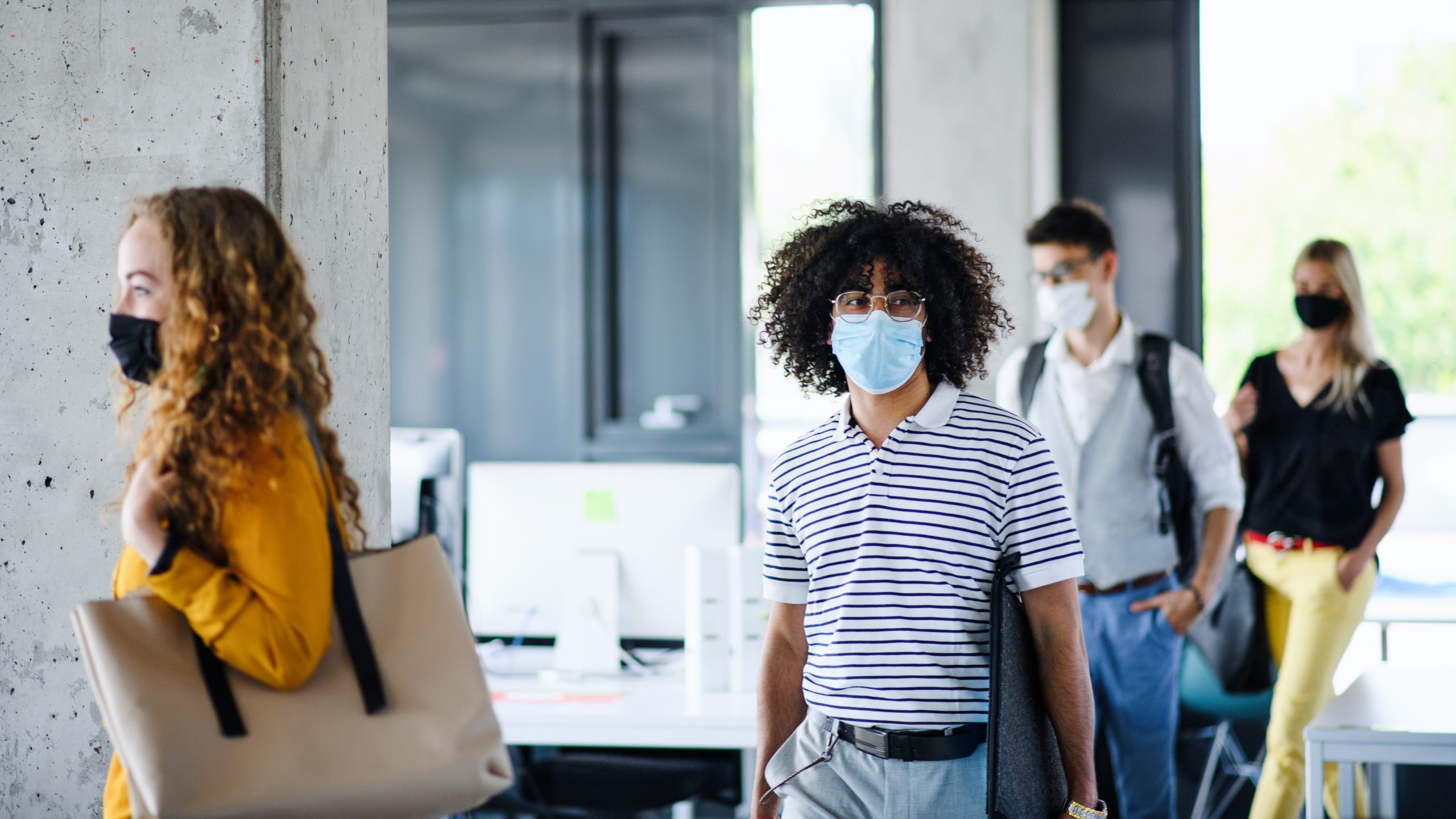 There is a lot of excitement about returning to the office. Getting to see teammates in person again, socializing, and collaborating face-to-face instead of over a computer screen are just a few things people cite as what they look forward to most. After being at home for over a year, working in an office setting might prove to be a little challenging.
When many people started working from home at the start of the COVID-19 pandemic, there was some stress and anxiety due to our daily lives changing. Going back to the office is fueling some of those same feelings after getting in the groove of work from home life.
So as an employer, how do you help your employees ease back into office life? We've taken a look at some of the most voiced concerns and how you can respond to your team members.
What is our in-office work policy?
This is a foundational question that will determine how you shape your work environment for your team. Employees need to know upfront how often they are expected to be at your office in person. Layout the guidelines clearly, so everyone is well-versed in what is expected of them. If you're shifting to a hybrid work model or flex work, define what that means for your team. Sharing this early on and making it accessible to all is key. Use communication tools like the Employee App or chat tools to spread this information to your workers.
Can we check building capacity before we come to the office?
There are ways to do this! It will require some technology, but it's absolutely attainable. Take our space reservation tool, for example. If you're using desk hoteling as your seating arrangement, employees can see, in real-time, the building capacity while looking for a space to work. Choosing the right place to sit based on their comfort level provides a sense of autonomy which is important to employees.
How can will we stay informed of announcements and policy reminders?
If anything, working in the office gives you an extra opportunity to touch base with your team using your existing digital signage. Share important news when necessary, along with policy updates and reminders. This extra touch base will help employees feel informed, which is vital right now.
How are we going to keep the office clean?
We know this will be different for every organization, but here are some options to help your team. Create cleaning stations with the proper sanitizing equipment so employees can clean workstations after use. You can highlight where items like cleaning supplies are located using your office maps and wayfinding. If you have space reservation software, use it to add cleaning periods to workspaces so they can be sanitized between uses. Valuing your employees' health is one of the greatest gifts you can give them!
What if I have additional questions or concerns?
Foster open communication with your team. Make it easy for your team to reach out and ask questions about new policies, whether it's sending an email or asking a question in a Slack channel. Respond in a timely fashion and let them know their voices are being heard.
Navigating the return to the office takes thoughtful consideration. You have a unique team and a unique business, which means your approach will need to be unique. Make your office a place your employees love to be.
We mentioned a few solutions Appspace offers that can assist you in your return to the office. If you're curious about the Appspace platform and other solutions, you can get the full list here. If you have questions, we've got you covered. Our team is ready to show you how to create the best employee experience for your team.
The post Easing your Team Back into the Office appeared first on Appspace.