Welcome back to this month's release round-up! Read on to learn about the latest features and enhancements to the Appspace platform! 
Employee App
We've made several enhancements to the Employee App over the last few weeks. If you've logged in already, you may have noticed a bit of a facelift to the portal homepage. Let's take a quick tour of what's now available.

Starting off with styling changes to our header block. Its sleek rounded corners give a more modern look and feel. We've also created personalized welcome messages in the top-right area of the app, greeting each user as they log into the Employee App.
Now let's head directly below the header block to our brand-new create post feature. You no longer have to toggle back to the admin console to post content within the Employee App. Now you can simply click the area that says "what do you want to share?" and create content with text, pictures, or video in the same easy way you're already used to. You can even select which channel you want to add the content to for simplified and quick posting.  
Last month we added support for third-party app links, which are still over to the right side of the Employee App. As we continue to expand the Employee App's internal communication capabilities, it's important to provide quick access to the tools and resources your employees access on a daily basis.  Use this area to provide links such as HR tools or any internal source that is important for your viewers.

Lastly, you will notice the new presentation of content. The two-column approach allows for a larger display of messages that can be more easily seen by your viewers.

This is just the first round of improvements to the Employee App. Check back soon to see what's coming!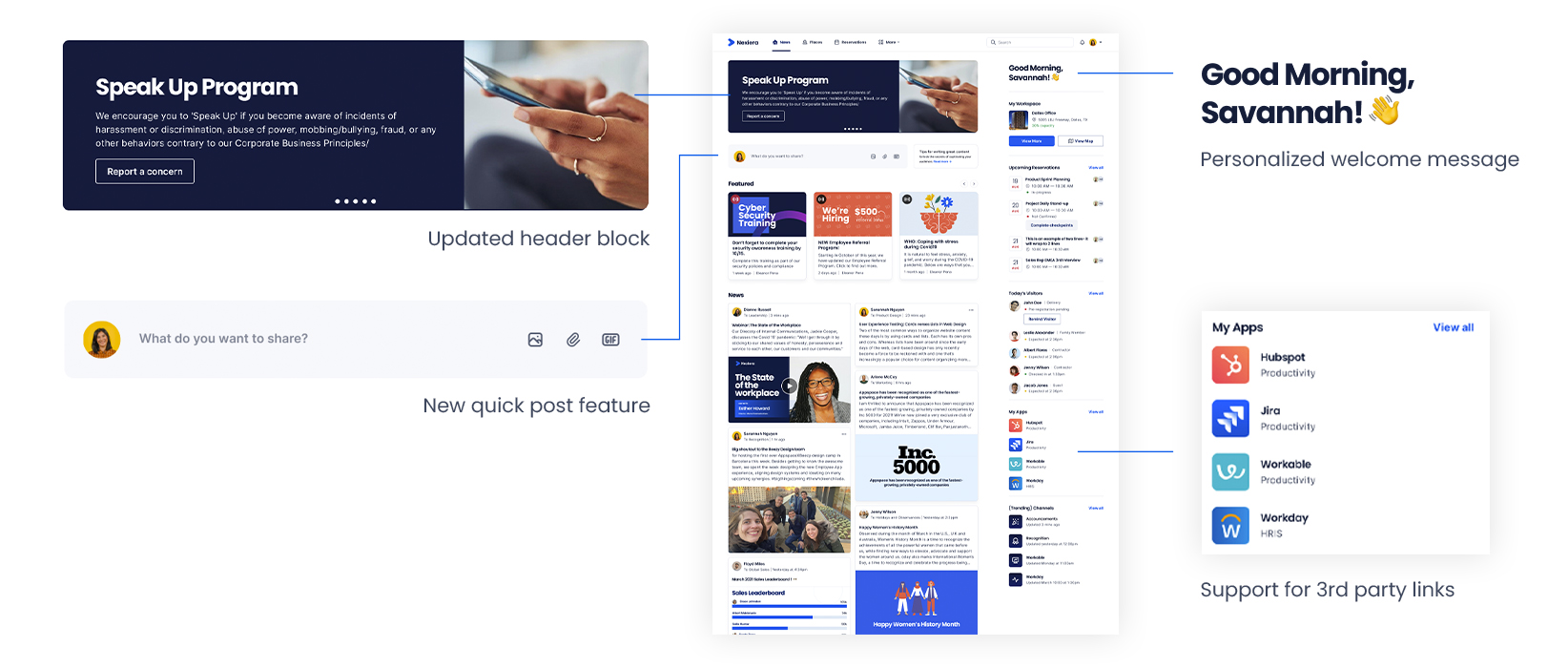 DEVICE UPDATE:
Support for Playlist Interleave:
An update to the custom.playlist.interleave device property now allows device administrators to configure and control the number of content items that are played from a selected playlist channel, before switching to display content items from the next playlist channel. This back and forth sequence will go on until all content items from all playlist channels are displayed before starting over again.
This is applicable when the Autoplay published channels channel selection mode is selected for device playback.
WORKPLACE COMMUNICATIONS: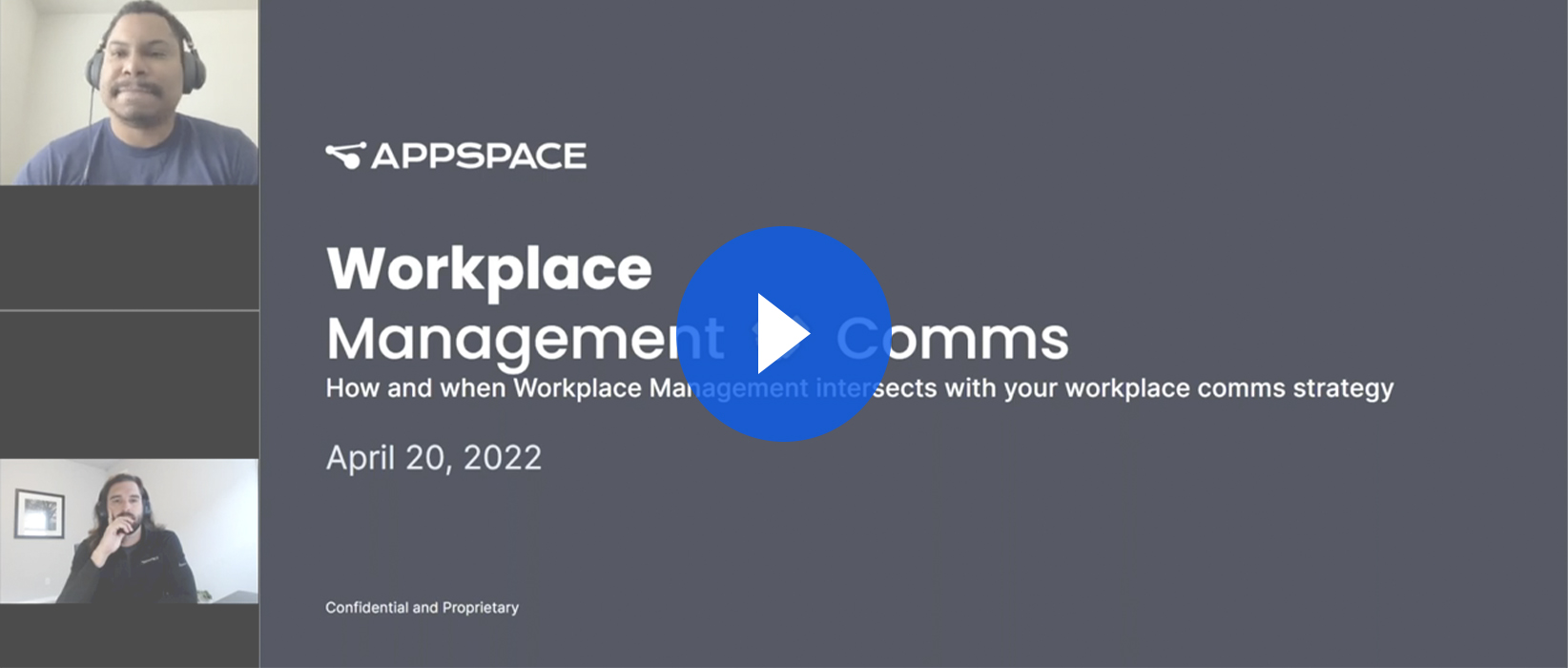 Did you miss our webinar on How and When Workplace Management Intersects with your Workplace Management Strategy? Don't sweat it if you did, you can listen to the recording by clicking here. During this webinar, we explore the benefits of the Appspace unified platform's workplace management functions and how it can be utilized to effectively increase the reach of internal messaging. Be sure to check it out!

That's a wrap of this month's release round-up. Stay tuned for our next 30-day release items coming in June!

To read the full release notes, click here.