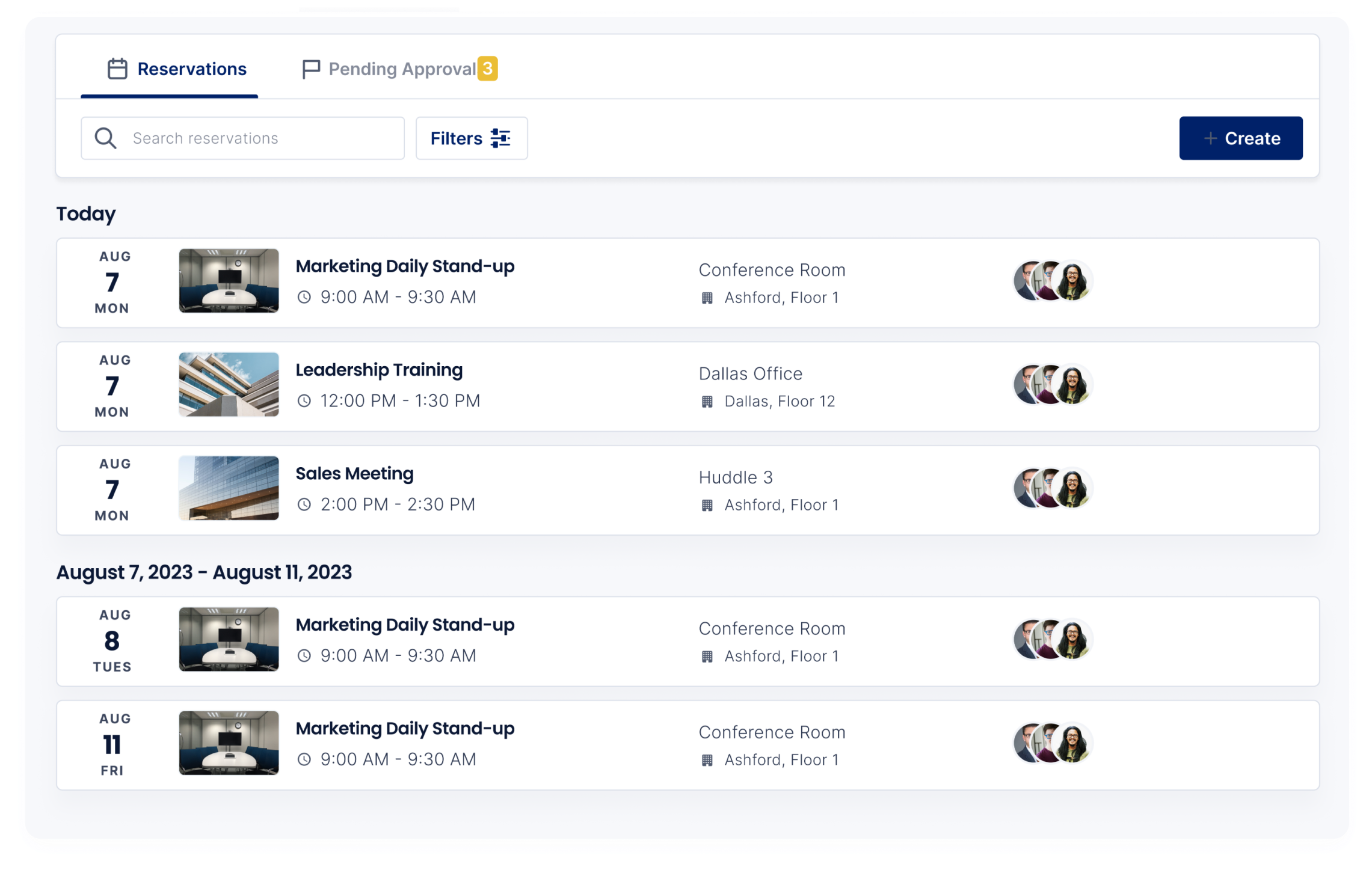 Everything you need to manage your people and spaces
With Appspace, you can manage it all: capacity rules, reservation permissions, available services like room set-up and catering, and policies for a safer workplace.
Space Reservation frees up valuable admin time. And there's no need for employee training on how to use it.
Our Space Reservation software offers touchless check-in and generates a handy QR code for visitors and guests to access allocated spaces.