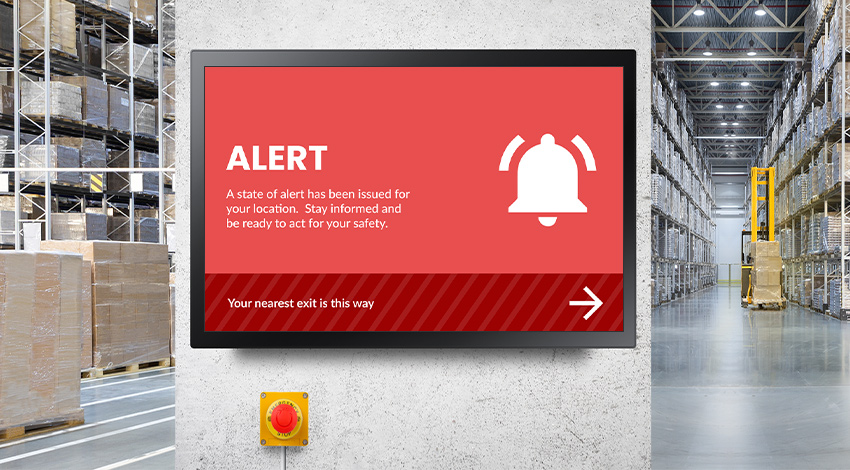 Features and Description
Appspace Alerts enables one-click, system-wide alert broadcasts of weather warnings or emergency announcements across a network. You can trigger alerts manually or at a scheduled time to target devices. The alert broadcast will automatically take over the channel that is currently running on the device and display a full-screen message.
Keep your entire workforce safe and informed whether they are frontline workers on the shop floor or executives in a conference room.
The Alert card allows you to create custom alert messages manually, or by uploading a .xlsx file. You can also integrate with other applications to create custom triggers to automate your company alerts.