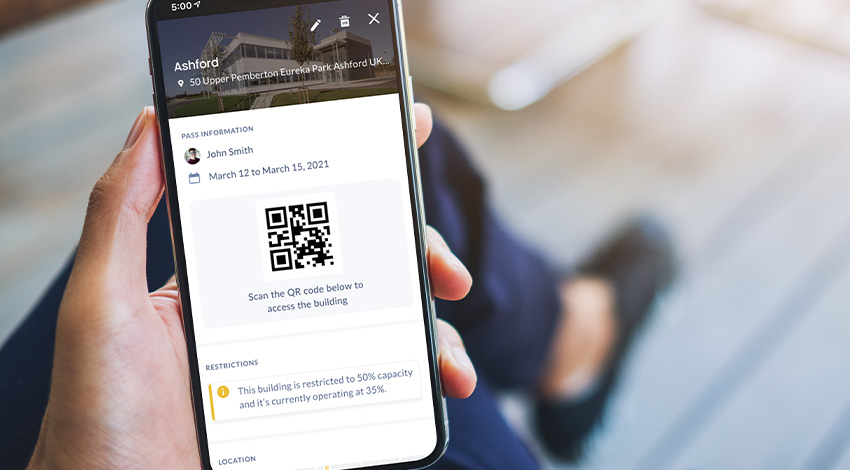 Features and Description
Gaining control of your building access helps maintain a safe workplace experience and enforce workplace policies.
Through the Employee App, remote or hybrid employees can reserve access to a specific building for a period of time. Similar to room booking, an employee is able to view available buildings and easily make a reservation from their phone or home desktop. If the employee doesn't visit that particular office often, they can easily check-in via a QR code when they arrive and use wayfinding capabilities to get them to their reserved space.
Building Pass functionality and reporting helps facility administrators manage and maintain capacity rules and workplace safety policies. Easily set customize access rules by building, campus, or geographic region.
Features for Employees
Find buildings
Create day/week/month building passes
View building restrictions
View occupancy limits
View available workspaces
Features for Admin
Location & maps management tool
Building restriction & occupancy controls
Analytics