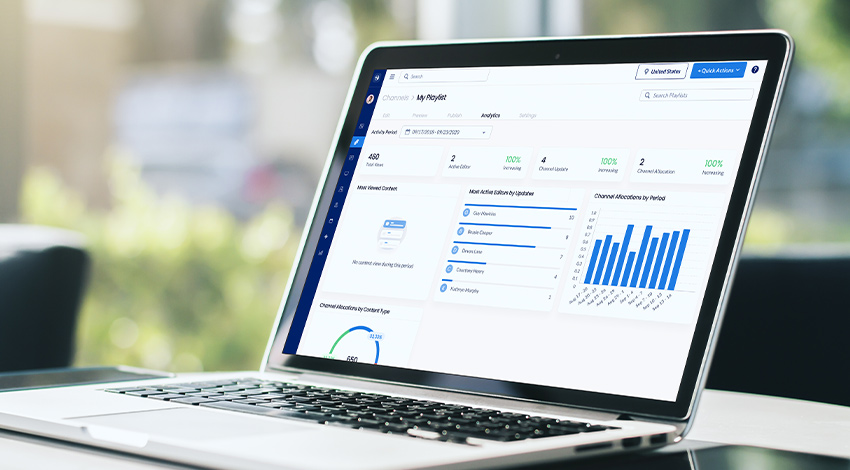 Features and Description
Think of Channels as a playlist of Cards. They are used to organize and publish content to a desired audience or device. Appspace has three channel types: playlist channel, live channel, and advanced channel.
A playlist channel is the most commonly used channel type. It's simple to build and manage by selecting individual cards or even an entire folder of cards at a time and publishing. You can control and customize your channel by editing how long each card plays, what days or time the channel plays, and what type of cards are included.
A live channel is ideal for streaming TV by simply configuring it to show a live video stream and EPG data.
Advanced channels offer the most flexibility and are useful when going beyond the standard channels and cards to build complex digital signage solutions, kiosks, and interactive displays.
Features
Fullscreen playlist
Advanced multi-zone layouts
Live streams/IPTV
Channel grouping for fast deployment to devices/enterprise TV
Channel import from gallery
Content ordering, scheduling, dayparting, and tagging
Channel preview
Publish to devices, users, enterprise messaging apps, and a URL
Channel publishers & editors
Content approvals
Analytics