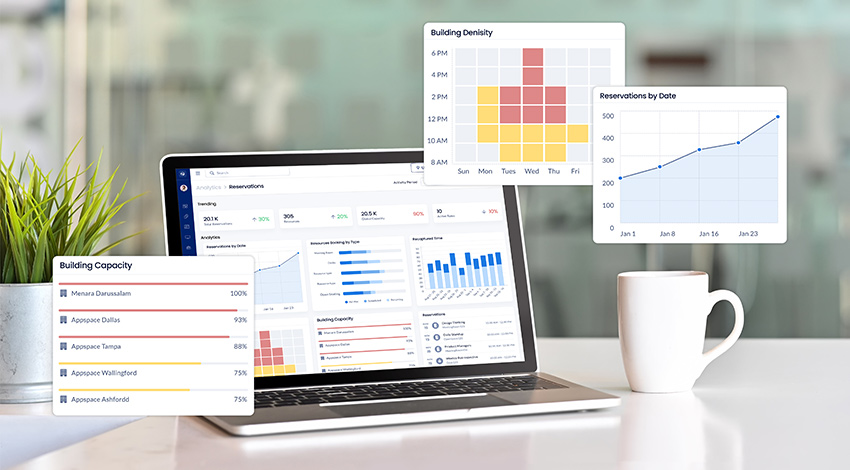 Features and Description
Appspace Visitor Management consists of a specialized card that can be deployed to any device. Use it on interactive displays so visitors can identify themselves and who they're visiting. The visitor module will track all visitors and provide reporting on visitor data.
Use Visitor Management to manage guest registration & check-in. Build interactive kiosk experiences for both visitor and employee check-in and use maps for wayfinding to floors, spaces, or points of interest. Reinforce safety compliance policies by controlling building access. Building access can be booked in advance using the Employee App and managed in the console. You can also gather visitor information, photos, host info, and signatures to gain a better understanding of who is in the building and when.
Features for the Workplace
Landscape & portrait orientations
HD/4K resolutions
Check-in & check-out features
Touch-less check-in (QR code)
Multi-language support
Pre-screening survey
Capture guest photo
Capture signature for NDA
Customizable onscreen messages
Integrates with Webex for host notifications
Features for Admin
On-brand workflow template
Ready-made layouts
Interactive preview
Kiosk status alerts
Simple device registration
Powerful monitoring and management tools
Analytics
Supported Platforms
Android
BrightSign
Cisco Webex Desk Pro
Cisco Webex Board
Chrome OS
iOS
Linux Ubuntu
macOS
MediaVue
Windows 10/UWP