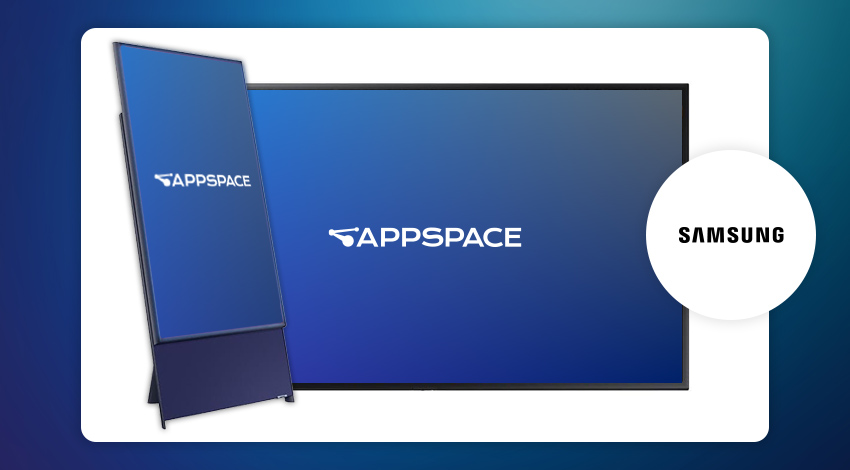 Features and Description
Publish content and create interactive experiences with Appspace and Samsung devices on the Samsung Smart Signage Platform (SSSP) Tizen. Ideal for digital signage, kiosks, enterprise TV, and room scheduling.
Download the Appspace app and register your compatible Samsung device to get started. You can even use the TV remote to control your Appspace content.
Supported Devices
Check out the Appspace Knowledge Center for an updated list of supported devices.