DALLAS – February 26, 2019 – Appspace, Inc. today announced that subscriptions for its platform are now globally through Cisco SolutionPlus.  This enables Cisco customers and channel partners to purchase Appspace from Cisco's Global Price List (GPL), streamlining subscription ordering.
The way we work is changing, as are the places we work. Appspace and Cisco are part of this shift in the workplace experience. Appspace offers all the publishing tools you need on a unified platform to drive more productivity and engagement on collaboration endpoints.
"Appspace has a long standing partnership with Cisco and our return to the global price list allows us to better serve enterprise customers who want to enable signage more on the Cisco Collaboration Endpoints. We are very excited to be working with Justin (Ramirez) and the whole Webex ecosystem," said Thomas Philippart de Foy, VP Sales, Appspace.
Appspace offers enterprises a single platform to deploy digital signs, room scheduling, kiosks, enterprise TV, and collaboration endpoints. Compatible endpoints that Appspace can publish company updates to include Cisco TelePresence MX and SX series, Room Kit series,  and the DX80 desktop endpoint.  Authors of company updates can publish once from the Appspace console using cards and see their message on any compatible device.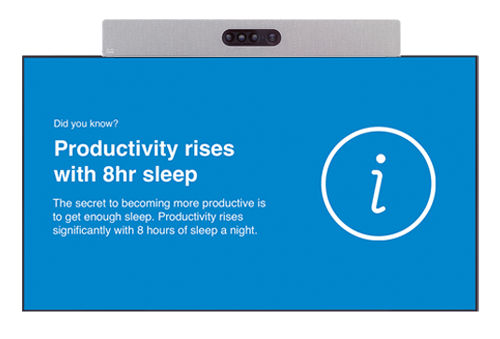 Signage mode enabled on a Room Kit solution.
Appspace Cards make sharing any information effortless. Publish once and view anywhere with brand consistency and flawless formatting. Because of its architecture, administrators can integrate Appspace into any network with the enterprise-level administrative controls you would expect.  Organizations can deploy Appspace from the cloud, on-prem, or a combination of both and publish to endpoints connected to the Cisco Webex Cloud or a Cisco Unified Communications Manager.
"The Appspace platform is already used by so many of the world's leading brands and while we knew enabling new signage mode capabilities on collaboration endpoints was going to be easy with Appspace, we wanted to make sure we streamlined the process as much as possible for end users and our channel partners. So, having Appspace back on the Cisco global price makes perfect sense," said Justin Ramirez, Head of Global Ecosystem Development for Cisco Webex.
Also, Appspace is working with other Webex ecosystem partners to provide greater compatibility. Singlewire's Informacast platform is one such partner. Using Informacast, an enterprise can trigger alert messages from Appspace to display on their collaboration endpoints.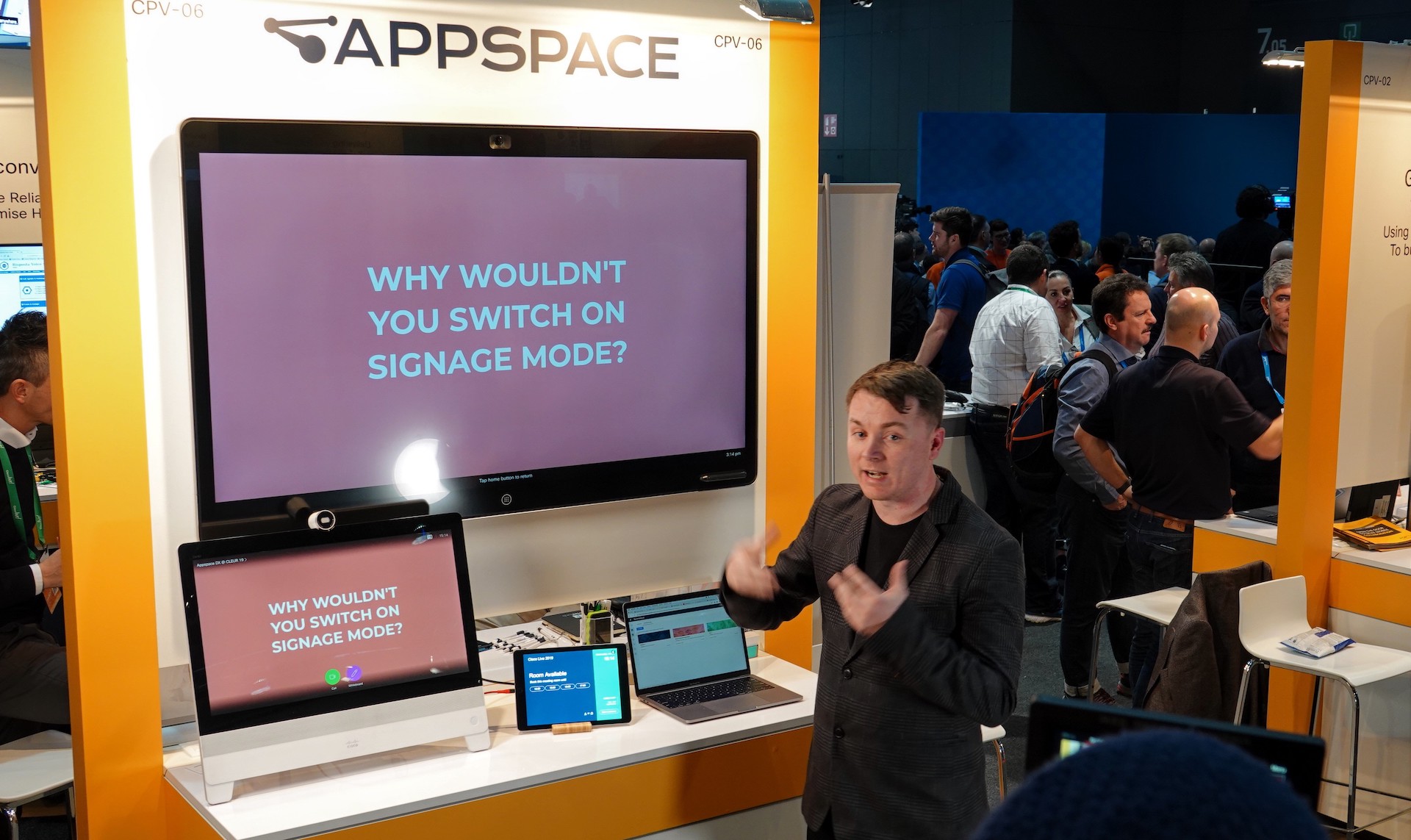 Get 25 Appspace IDs Completely FREE
To mark the return to the global price list, Appspace and Cisco have teamed up for a special promotion. End users registering for a free Appspace account automatically receive five free Appspace IDs to register devices to their account, but we are adding an additional 20 Appspace IDs – that's 25 Appspace IDs completely FREE.
How to Claim
Contact your Cisco representative and obtain a promo code and instructions on how to claim your free Appspace IDs, and we'll do the rest. Switch on signage mode, today!
To learn more about Appspace and Cisco, access brochures and ordering guides, visit appspace.com/cisco.
Support for Cisco Collaboration Endpoints will be available in the Appspace Cloud from Saturday, March 1st, as part of the 7.0-ac.27 update.