You probably know, Appspace is more than just a digital signage platform. On-demand information and productivity services are an everyday request in today's modern workplace. That's why we're excited about a new interactive app experience for TVs and other shared devices.
A New Face
The Appspace App has a fresh look, is simple to navigate, and creates a Netflix-style experience for connecting people with information and services. This is also the most customizable version of the Appspace App yet. Satisfying the most particular brand owners, the app colors, layouts, branding, thumbnail sizing, and more can all be individually controlled.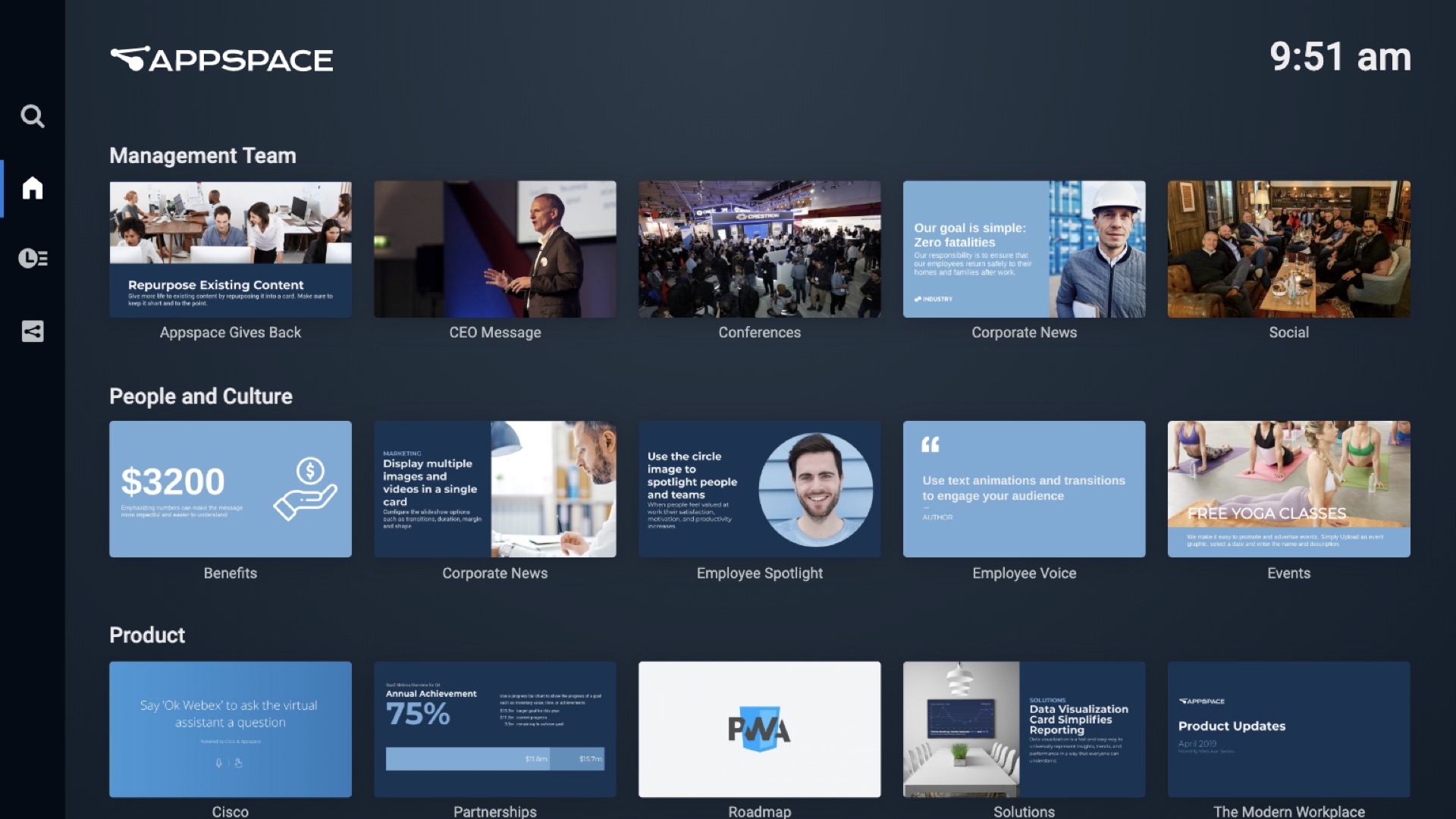 From the home screen, you can immediately see tons of information channels published from teams such as product, sales, and the leadership organization. Channels are grouped together for even easier navigation when your company has a lot to share. Using a remote control or touch-enabled display, your team can access the side menu and switch views to find recently added information and all channels. The menu also boasts a powerful search to find the channel groups, channels, and content that you are looking for.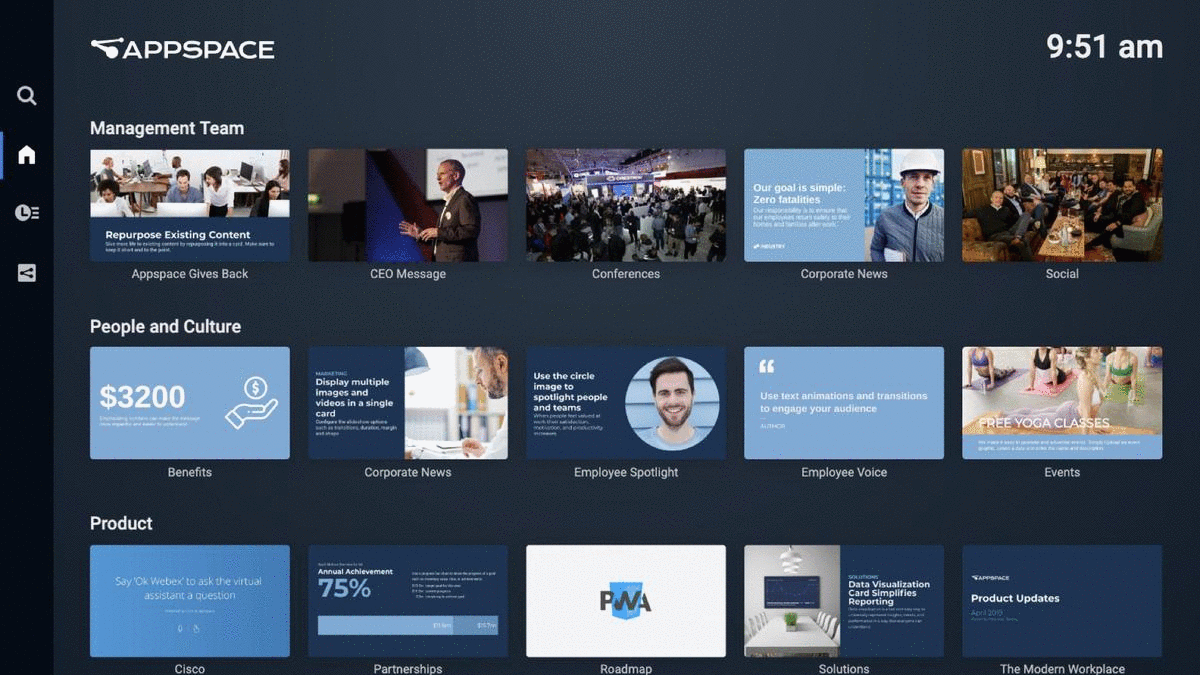 Have it Your Way
As we said, this is the most customizable version of the Appspace App to date. Using simple properties, each element of the app can be tweaked to perfection. Whether its colors, background content, hiding text, hiding the side menu, adjusting column and row counts, or something else – you can do it all.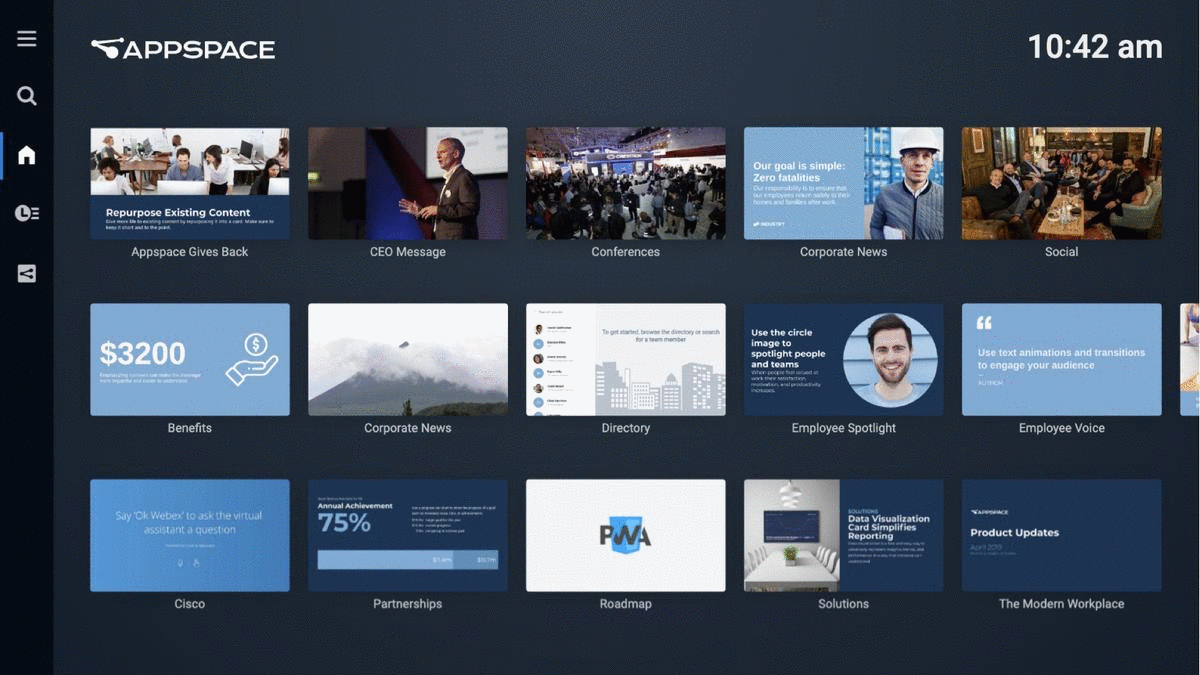 The latest Appspace App is available now. To learn more about navigating the experience, check out our comprehensive user guide here.