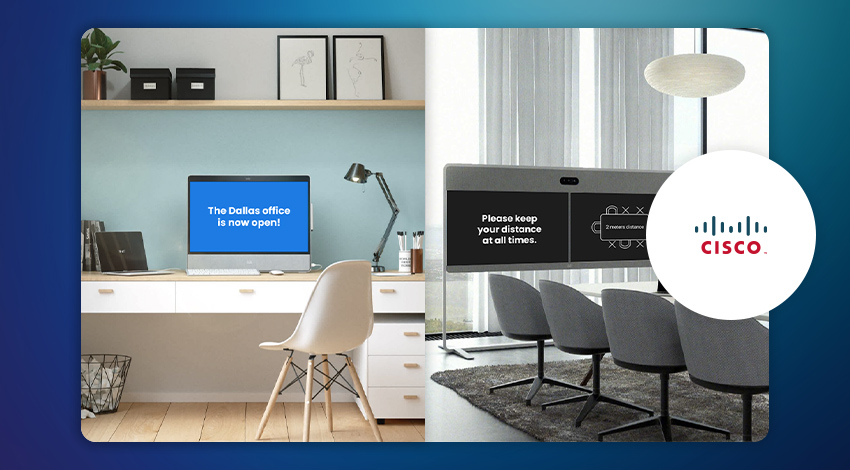 Features and Description
As an Appspace Built-in partner, integrating Appspace and Cisco is as easy as a couple clicks.
Combine Cisco hardware with the Appspace platform to unlock the power of your devices and get more value out of your technology investments.
Appspace also integrates with Cisco software. Share content across all your employees by publishing content to Webex Teams. Share Webex Meetings recordings across your organization with the Webex Card.
Features
Digital signage on collaboration devices with Appspace Built-In
Enterprise TV & IPTV on Webex Boards
Visitor Management on Webex Desk Pro
Post content to Webex Teams
Appspace Built-In partner
Appspace available on the Cisco Global Price List (GPL)
Supported Devices
Cisco Webex Desk Pro
Cisco Webex Share
Cisco Webex Room Phone
Cisco Webex Board
Cisco Webex Room Kit
Cisco Webex Room Kit Mini
Cisco Webex Room Kit Plus
Cisco Webex Room Kit Pro
Cisco DX80
Cisco MX200/300/700/800
Cisco SX20/80