Introducing 3 New Appspace Cards – Available Now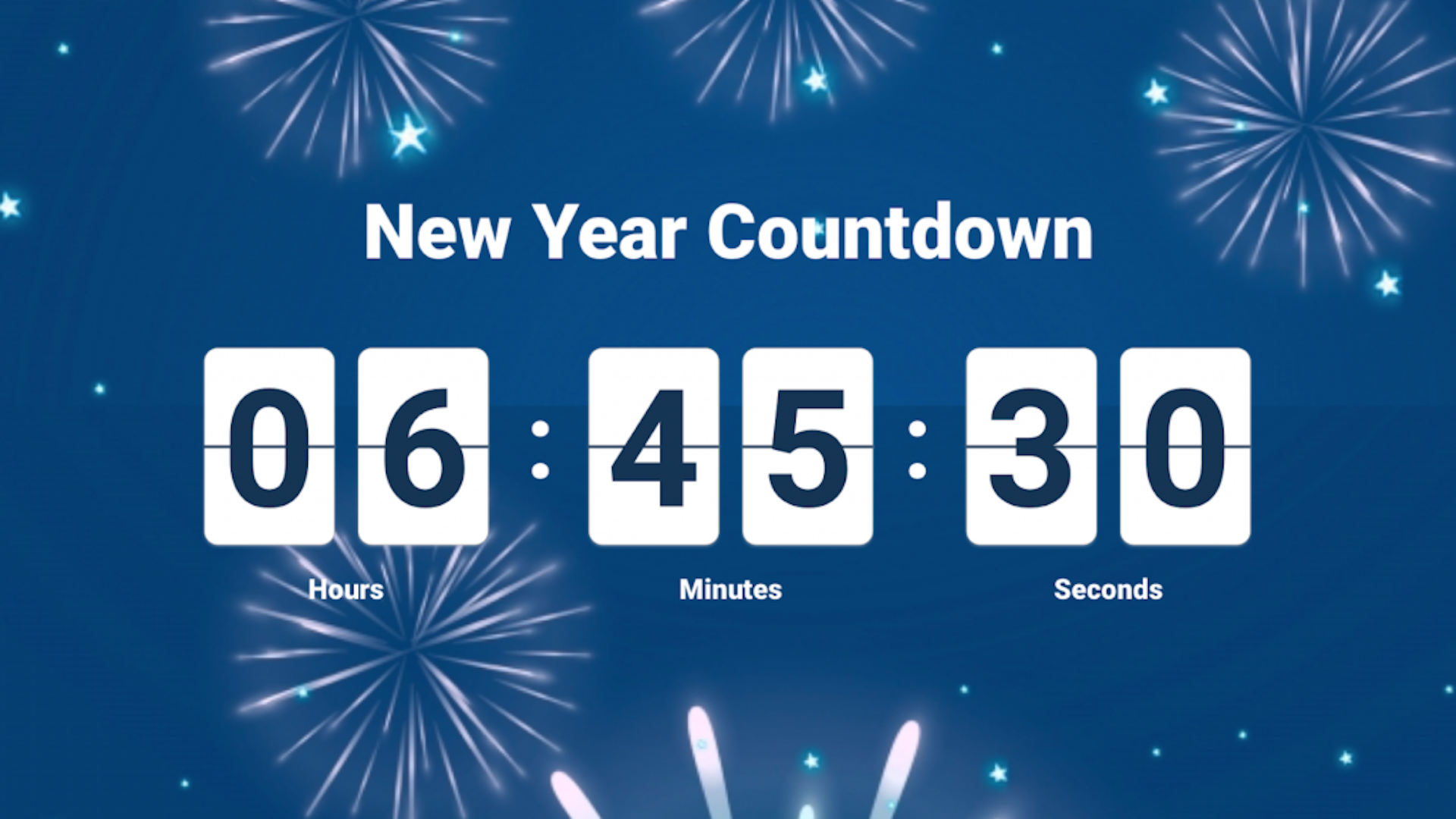 Over the past few weeks, we've been busy creating new, useful content for you to use within your Appspace deployments. We're happy to share that we've released three new card types that are available for customization in your Appspace account now and can be deployed on your traditional in-office signage as well as remotely using our publish to web feature. In this blog, we'll briefly discuss each one and where you can find it.
Countdown Card
Introducing the Countdown Card, which allows you to display a live countdown to a particular event on any Appspace device. This card has a ton of practical applications, such as counting down to product releases, holidays, and special events like virtual happy hours.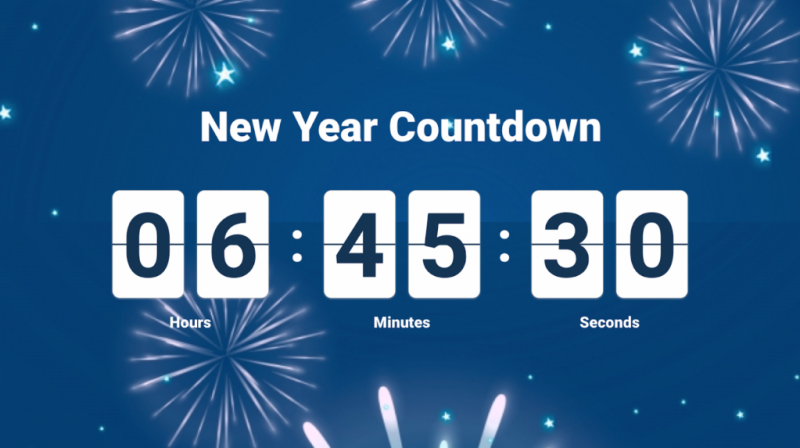 The Countdown Card can be customized to meet your brand standards.
Display a message with a countdown or count-up timer.

Customize the clock style as either Flipboard or Digital.

Configure the clock timer to display years, months, days, hours, minutes, or seconds.

Choose the auto or manual clock formatting options.

Configure clock color.

Configure text color.

Configure card background color or image.

Flip the layout order.

Display a final message once the countdown has ended. (This message will not be available for a count up.)
For more information about this card, check out the card configuration article in our knowledge center here.
Milestone Card
Next up, we're proud to announce the release of the Milestone Card. This card allows you to enter multiple events with separate messages and scheduled dates into a single card and comes with four pre-configured events. Events include "Congratulations," "Happy Birthday," "Work Anniversary," and "Welcome," as well as the ability to customize your own. This can be a great way to send a little extra love to your teams regardless of where they are located — especially during these stressful times.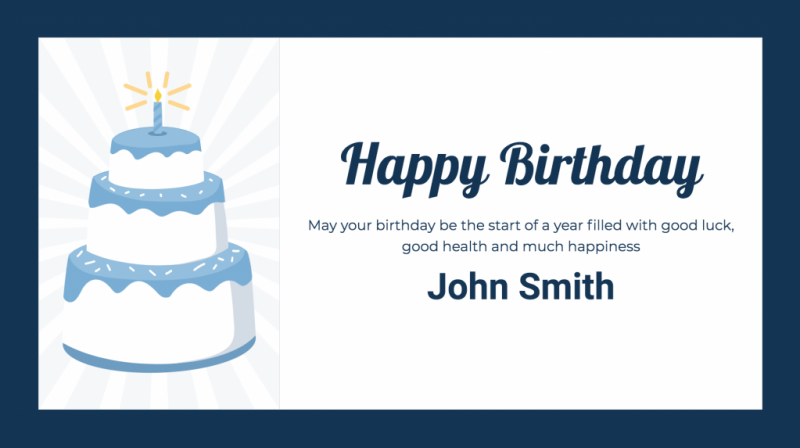 The following features and customizations are available on the Milestone card:
Display milestone events with customized messaging and images.

Choose to display each milestone event on a set day, the entire week, or for the whole month.

Select default events or upload images (.svg, .png, or .jpg) for other event types. The file name must indicate the event name.

Customize the text and text effects for the

Title

,

Summary

, and

Name

fields.

Customize the number of milestone events to display per playback loop.

Customize the content color.

Customize the background color or add any media.

Preview the card display on a selected date.
You can learn more about this card in the release notes here.
Alert Card
And lastly, we recently released the Alert Card. This card allows users to publish important or critical messages such as evacuation notices, fire alerts, weather warnings, etc. immediately or at a scheduled time while employees are in office. For remote teams, use this card to share important updates such as COVID-19 news. We've created 12 different default alert themes that are available in the Library, or you can customize your own.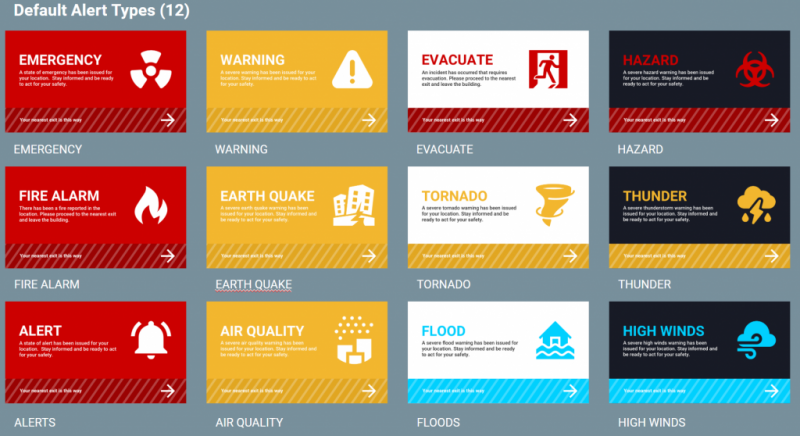 The following features and customizations are available on the Alert card:
There are three default alert types, which are Critical (red), Warning (yellow), and Information (blue), each with its corresponding default color.

Alert colors can also be customized based on alert type.

There are three different color themes for any chosen alert type, which are regular, dark, and light.

Users can also create custom alert types manually, or upload a

.xlsx

file.

Users can customize the text and fonts for the

Title

and

Summary

of the card.

Users can upload a custom font.

Supported image formats: JPEG, PNG, SVG (recommended)
Find more information about this card here.
____
We hope that these new cards are useful for you and your workplace communication efforts, whether your teams are still in office or currently working remotely. For any questions or concerns regarding implementing these cards into your Appspace account, contact us or reach out to your account manager.
The post Introducing 3 New Appspace Cards – Available Now appeared first on Appspace.