Appspace + Logitech: Making digital signage easier than ever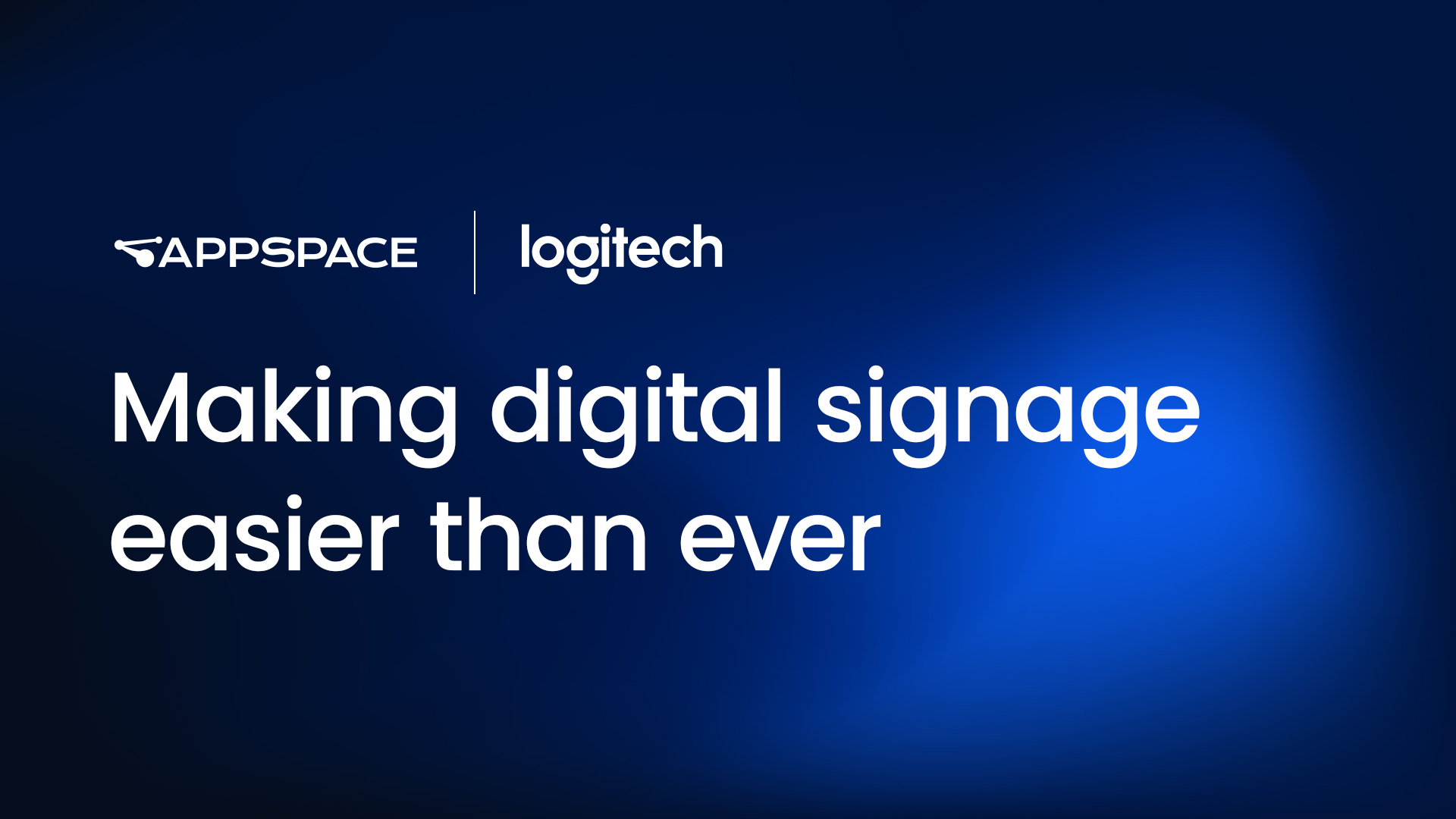 Since we welcomed Logitech as a partner in the Appspace Built-in program, we've been working together on integrations that make it easy for businesses to run the Appspace platform on Logitech devices. Now, we're expanding our partnership with new solutions to help unify the digital and physical workplace. We're thrilled to announce that Logitech's latest CollabOS updates now support Appspace on RoomMate and Tap Scheduler. So it's easier than ever for businesses to broadcast information across their physical workplaces.
Appspace Digital Signage will be available to Logitech customers using Logitech RoomMate or Tap Scheduler with an Appspace subscription, with easy connection to and management of Appspace channels.
With a quick start, simple management, and lots of other benefits, this integration is a game-changer for HR, corporate communications, marketing teams, and more.