Catchy Workplace Safety Slogans & Quotes That Will Make an Impact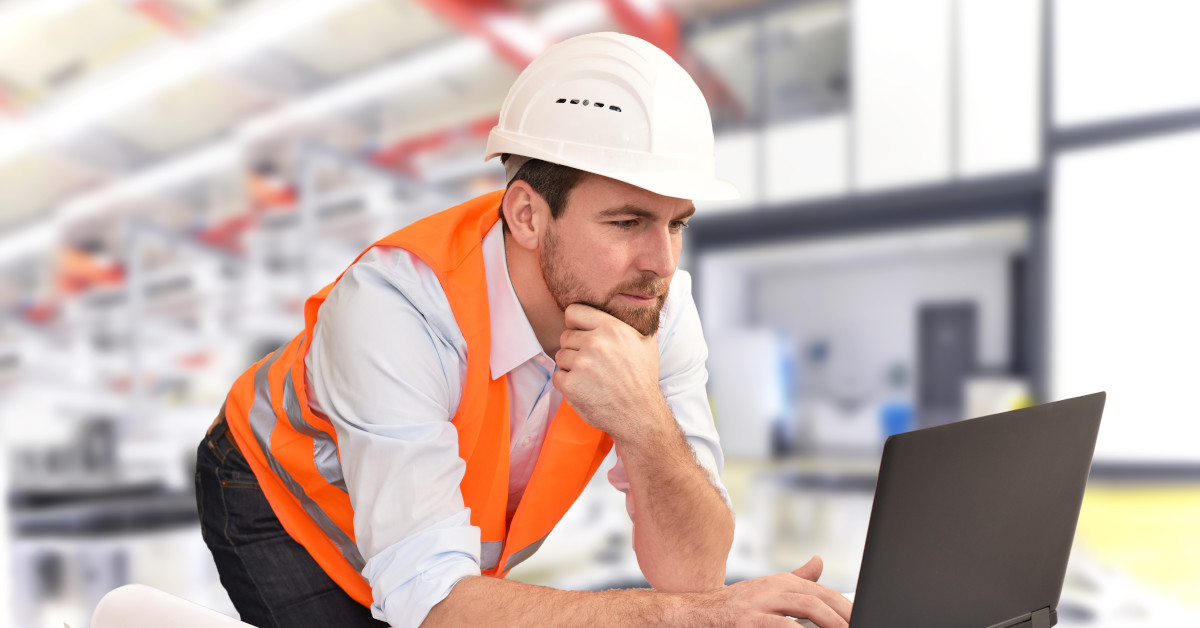 There is no question that keeping your valued employees safe is essential to your business. You count on your dedicated team members to help your business grow and thrive, so you want to show your appreciation by keeping them safe and healthy. By pledging your commitment to your employees' wellbeing through initiatives that include communication quotes for the workplace, you instantly inspire new levels of commitment from them for improved productivity, reduced absenteeism, and a proactive attitude toward workplace safety for everyone.
Encourage your team members to foster a culture of safety by coming up with meaningful workplace safety slogans for your organization.
TOP 10 WORKPLACE SAFETY SLOGANS
If your team is developing a list of safety slogans for the workplace, it might help to look at 10 safety slogans for workplace environments that have universal meaning and can easily apply to your worksite.
1. Safety is no accident.
The Occupational Safety and Health Administration (OSHA) exists because safety is no accident. Business leaders hire safety experts and consult the guidelines and regulations according to bodies like OSHA that make it their mission to help businesses keep employees safe.
2. Stop! Think! Then act!
It is easy for most people to see a dangerous situation and act instantly and instinctively. However, it is always better to approach any situation with a reasoned plan, based on training and situational awareness. This high-impact safety slogan goes well with other communication quotes for work, such as "Caution: Read then proceed" because it encourages vigilance and thoughtfulness.
3. Leave sooner, drive slower, live longer.
This slogan is true for everyone, whether driving for work in a delivery truck or commuting to and from work. Encourage employees to prepare for any work-related departures as early as possible, so they don't find themselves running late and rushing. You never want your employees to feel rushed, which might lead them to exceed the speed limit or disregard any road rules.
4. Your good health is your greatest wealth.
Among some of the best diversity in the workplace quotes, we include this one because, ideally, everyone is maintaining good health and safety in the workplace and at home. Offer employees any work-life balance incentives that you can, such as flexible schedules, paid time off (PTO), or sponsor morale-building activities.
5. Be aware, take care.
Risks abound in the workplace, but with your safety professionals' help, you can stay aware. As you become conscious of each risk, help your team members remain mindful through easy-to-see digital communication bulletins throughout your facilities. It is also important to rely on your employees to stay aware and alert you and your safety team if they encounter a new or unreported hazard to help take care of everyone.
6. A spill, a slip, a hospital trip.
Nobody wants employees to experience an injury that leads to a hospital trip, so encourage everyone to use caution and care in the workplace and on the road. You never know if someone accidentally spilled coffee in the breakroom that could lead to a slip, so awareness is crucial.
7. Never give safety a day off.
Any time a worker is on your organization's premises, hazards are a fact of life, so offer reminders that help keep them mindful and careful.
8. Think safety – it couldn't hurt.
This slogan reinforces the idea that their primary objective, and yours, is to think about known risks in the workplace and to avoid a painful accident and injury. Remind team members to maintain safety protocols at all times.
9. Don't be a fool – use the proper tool.
Use workplace tools according to their intended purpose to ensure safety. If you have lost one tool, do not improvise with something that can serve as a substitute. Don't use a monkey wrench to hammer a nail if you can't find a hammer. If a specific tool you need has gone missing, work with your supervisor to find the proper tool or equipment before proceeding.
10. Accident prevention – your no. 1 intention.
Your employees' safety, health, and happiness are key ingredients for their wellbeing and their ongoing productivity, profits, and brand reputation. Focusing on preventing accidents is beneficial to everyone and should be your primary goal.
HOW TO REMIND EMPLOYEES OF WORKPLACE SAFETY SLOGANS
For your diversity and inclusion quotes and safety sayings for the workplace, you must make sure everyone can see your messages and any updates. Our team cares about your workplace safety, and we want to help you communicate your workplace slogans, general messages, and more to your staff through powerful and dynamic digital workplace signage.
Contact us now to learn about more content to keep your employees safe and informed.
The post Catchy Workplace Safety Slogans That Will Make an Impact appeared first on Appspace.