Create a Thriving Culture for Sales Teams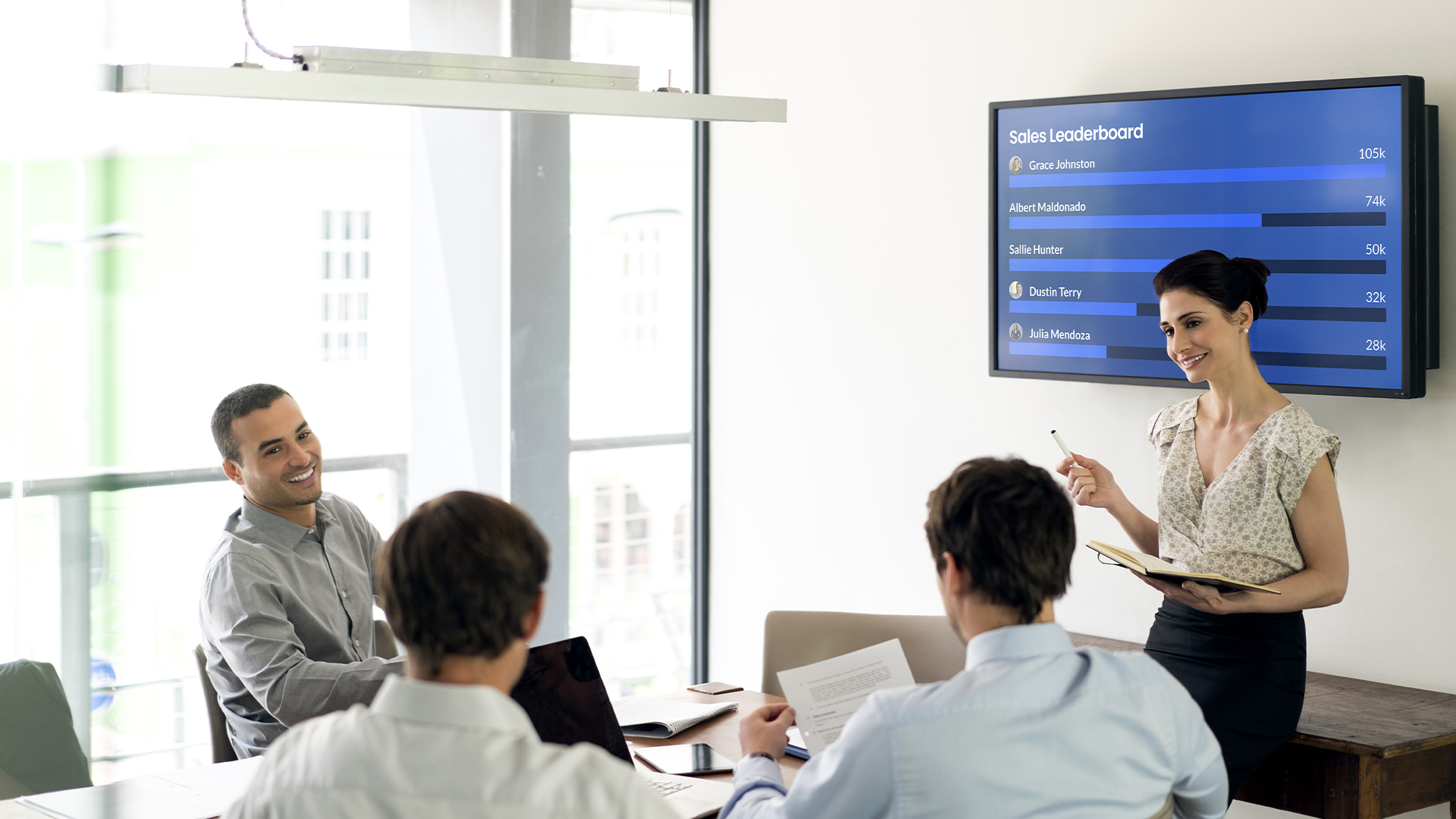 Sales team members have to wear a lot of hats to be successful. They have to be product experts, personable, problem-solvers, critical thinkers, engaging, and well-spoken. With one of the most demanding roles in a revenue-generating business, it's not surprising that the average tenure for salespeople is 1.8 years1.
Sales can be challenging for those in the role, but companies also have a lot on the table when they onboard a sales team member. Hire Velocity states it costs between 1.5-2x the role's salary to replace a sales team member if they decide to leave2. On average, it takes roughly 3.2 months before a sales team member is thoroughly trained and ready to roll at 100%2. It's a significant investment to onboard and retain your sales team members!
So when we look at the average tenure of a sales professional and the investment it takes to bring them on, some apparent gaps need to be filled. Luckily, a lot of those gaps are things that can be resolved and have to do with employee experience and employee engagement.
So how does Appspace help engage your sales team? Let's look at the core drivers of a well-performing sales organization and how you can level up the experience for your team members.
Excellent Communication
Salespeople spend most of their time talking to potential customers or existing customers to understand their needs and pain points. Sales teams require consistent, regular communication about product updates, process changes, and general company information to do this well. If any of these things are lacking, you're doing your sales team a disservice.
Salespeople have processes they must follow and often need supporting documentation from teams like marketing to help them through their sales cycle. Having an organized repository of information is essential. A well-organized, regularly updated intranet will help keep your sales team well informed in a simple manner. From sales sheets to company updates, your team can look to your company intranet first information and answers they need fast.
Clear Goals and Expectations
Sales team members are no strangers to goals and quotas. Everyone loves a good sales dashboard, right? Well, imagine being able to create sales leader dashboard cards that display on your digital signage, intranet, and employee app. Instead of relying on daily emails or boring text-only updates in enterprise messaging applications, you can create sales leaderboard cards in the Appspace platform.
It's not just leaderboards either; you can create charts and graphs to show progress to sales quotas. Whether it's simple graphs, bar graphs, or a donut chart, you can choose what best represents your team's progress.
Accessibility
Salespeople are often on the move. If you have mobile team members, having an employee app would help keep your team connected, no matter where they are. The employee app takes your digital signage and internal communications into a knowledge hub for employees. Both accessible via desktop and mobile, your team will never be out of the loop if they aren't in the office.
There are a lot of factors to consider when enabling your sales team to do their best possible work. From a culture perspective, making their experience in the workplace a positive one keeps them energized and motivated, which is the goal!
Come chat with us if you're trying to connect with your sales team and improve their employee experience!
Xactly, August 2021, "Sales Turnover Statistics You Need to Know"
Hire Velocity, 2021, "6 Reasons You're Seeing High Turnover in Sales"
The post Create a Thriving Culture for Sales Teams appeared first on Appspace.