Harness the power of the smarter workplace: Session recap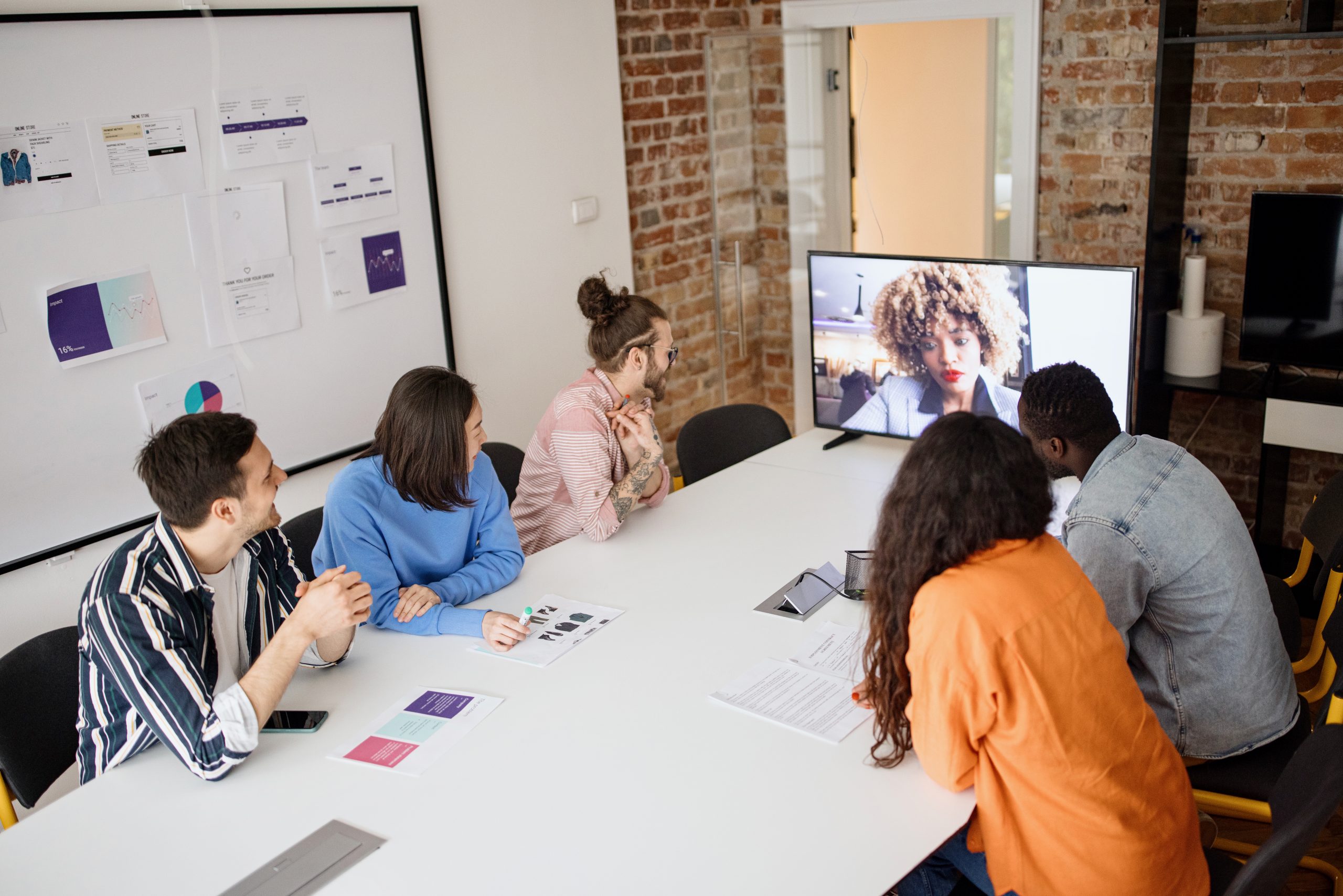 With shrinking budgets, new sustainability directives, and ongoing pressure to keep employees engaged, how do you ensure the office is worth the commute and good for business?
We recently hosted a webinar that focused on the topic of the future, smarter workplace. Our CEO Tony DiBenedetto and guest Michael Przytula, Managing Director, Intelligent & Digital Workplaces at Accenture, discussed the hot topics of today – from artificial intelligence to IoT sensors to environmental, social governance (ESG) – and how the future office experience needs to connect people, places, and spaces like never before.
In case you missed it, here's a recap of the topics discussed:
1. Hybrid work and employee experience
Hybrid is here to stay, but how's it really working out for everyone?
What kind of work environment do employees today want? What changes need to be made to create the ideal work environment? These are questions organizations are grappling with.
According to our latest Appspace research, hybrid is still the preferred option among employees, with 54% choosing to work this way. In theory, it's the perfect mix of remote and office time – and accommodating this way of working has become a requirement for attracting and retaining top talent.
The tricky part is making it work for everyone.
The pandemic proved remote work could be successful, but hybrid work models have presented new challenges that many organizations continue to face. Pre-pandemic strategies don't cut it, and in some ways are actually hindering productivity and collaboration.
One big trend we're seeing now is about "purposeful consumption of the office." If employees are going to the office, they need a reason to be there. And when they're not there, they need to be connected and informed. In other words, they need to be able to work anywhere, anytime, with access to the same information.
2. Integrated technology
Technology is like electricity and water – it just needs to work. But more than that, employees need solutions that work together.
App overload continues to be a problem for employees. To support hybrid work effectively, organizations need to make people's lives easier, with solutions that work together and don't add the cognitive load that comes with app jumping.
It's no surprise that the big trend we're seeing is a shift away from point solutions to a more integrated approach. As Forrester puts it: "Think platforms, not point solutions."
There's a growing need to consider the full 360-degree workplace experience, with integrations that remove friction for employees. Because the benefits of integrated technology are clear: smoother processes, automated tasks, and productivity gains.
The goal is to create a work environment that functions effortlessly, much like electricity and water – essential resources that work in the background without requiring us to think about them.
At Appspace, we get that our integration with Microsoft Teams, for example, is key to creating a seamless workplace experience for the millions of people who work within Teams every day.
3. Internet of Things (IoT)
You can get all the data you need, but what do you do with it?
Research shows that the number of active IoT-connected devices in 2023 is a whopping 41.76 billion. Connected devices and sensors mean organizations can gather important data on various aspects of their facilities and operations. But the real value of IoT isn't in collecting the data – it's in the changes that can come from that data.
When it comes to space usage, for example, real-time data can be a game-changer, providing answers to questions like: How are people using the office space? How long do people typically occupy certain areas? Do we have space that's unaccounted for? Are there any areas that consistently experience conflicts or bottlenecks?
Data can also be empowering for employees. With occupancy data displayed on digital signage or an employee app, for example, it's easy for employees to book a desk or meeting room – and when they arrive at the office, check-in is automatic.
Think about an office experience where everything is connected and reservable – from desks to meeting rooms (to even your lunch).
The experience-centric new office is here, and it's sure to be worth the commute.
4. Environmental, social, and governance (ESG) matters
ESG is the reality of doing business in the world right now.
Sustainability is increasingly becoming a major focus for organizations as they adapt their business practices, work towards net zero targets, and implement "climate positive" initiatives.
One emerging trend we're seeing is the application of smart lighting, which automatically adjusts lighting levels based on occupancy, natural light availability, and time of day. The benefits include energy savings, lower utility costs, and reduced environmental impact.
Another trend is around indoor air quality (IAQ) as organizations strive to create optimal work environments that support employee wellbeing and productivity. With high CO2 levels resulting in a 12% decrease in employee productivity, in addition to physical symptoms, air quality has emerged as a top priority for office enhancements.
One large pharmaceutical company we work with wanted to monitor CO2 levels in meeting rooms, so we partnered with Metrikus, the IoT software company that's revolutionizing physical office environments, to create an easy way to measure and display meeting room CO2 levels.
5. Artificial intelligence
Generative AI is all the things: exciting and scary and everything in between.
While generative AI has been around for a while, ChatGPT propelled this technology into the mainstream consciousness. And since then many organizations have been scrambling to understand its various applications and make the most of its capabilities.
As a software company, we're genuinely excited about the potential of AI in the context of our platform. Specifically, we're looking at incorporating generative AI in ways that will improve the user experience and content creation.
Our main focus is on making content creation easier and more accessible for a hybrid workforce, using AI to empower people who struggle with writing or time constraints.
We're also exploring the possibilities of AI in terms of analyzing data to improve the workplace experience.
With real-time insights, we can measure and understand employee sentiment in order to proactively identify issues and continuously improve the workplace experience.
Want to know more? Check out the recording of Change is here: Harness the power of the smarter workplace.
The post Harness the power of the smarter workplace: Session recap appeared first on Appspace.