How can you improve internal communication in the workplace? Do these 2 things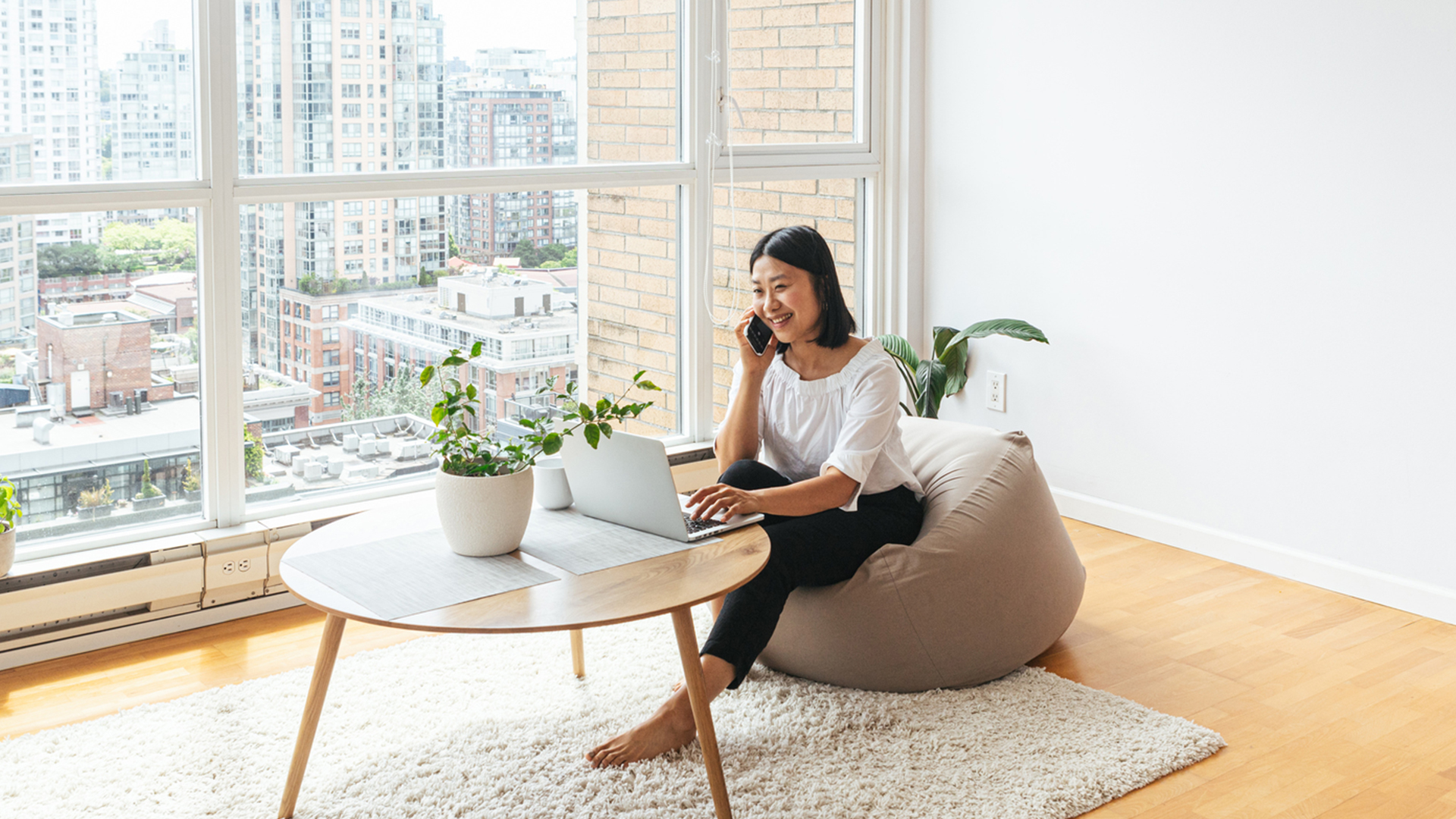 Good internal communication is key to the success of any workplace. Yet, according to our 2022 Workplace trends & insights report, communication is employees' top pain point while working remotely.
The research includes responses from 800 full-time employees at large organizations and offers insight into the state of American workplaces in 2022. The results confirm that internal communication is critical – and that more needs to be done to make it effective.
Today, 73% of employees work in hybrid or fully remote environments. The number of communication tools and technologies to choose from continues to increase, making it tough for companies (and employees) to decide which ones to use.
That's why it's not surprising that the biggest struggle employees are facing when it comes to workplace tools and tech in 2022 is that not everyone in their organization is using the same tools and technologies.
But it doesn't have to be like that. Strategic tool and tech use, along with an intentional focus on building a healthy workplace culture, can improve internal communication in the workplace and support your staff.
How can internal communication be improved in the workplace? Two things you can do:
1. Choose the right tools
Effective communication requires access to the right tools and tech. There are more workplace communication tools available now than at any other point – and these tools make it possible for a successful workplace to operate in person, remotely, or a mix of both. But it's that same variety that can also complicate choosing and using the right tools for your business, staff, and workplace.
Employees surveyed in our latest digital workplace report identified a lack of standardization for tools and technology as their biggest workplace challenge in 2022. Throughout some companies, different employees or departments use different tools to do their jobs – sometimes out of necessity, sometimes not. The results include difficulties in resource sharing and hampered communication and collaboration.
So how do you know which communication tools your staff needs? Ask them!
Find out which existing tools employees rely on most heavily, pay attention to the new technology they request, and get their input when considering investments in a new way to communicate in the workplace.
Also, remember that communications tools go beyond messenger apps and email. Those are important, but consider technologies that go beyond the traditional definition of internal communications (because traditional won't cut it anymore).
File sharing, project management, digital signage, and collaboration tools also play a big role in effective internal communications in modern workplaces.
Of course, access is only part of the equation. Your employees also need training and experience in order to use communication tools and technology effectively. Get leaders on board with roadshows, and offer adequate training sessions for everyone (and especially new employees) when a new tool is introduced and after. And make it clear how they find answers or who to ask when they have other questions.
2. Build workplace culture with intention
While hybrid and remote work environments have advantages, some employees do feel something is lost when they aren't working with their colleagues face to face.
For example, nearly half of employees surveyed felt they lacked a sense of camaraderie with their colleagues. This feeling is becoming more acute over time – 47% of employees noted it was one of their top struggles while working remotely in 2022, compared to 41% just a year ago.
Adopting tools that allow for collaboration is one way to help build camaraderie among colleagues. Making sure your employees are having a consistent workplace experience, whether your employees are remote, on-site, or hybrid, is also critical. Check out our latest eBook for what that could look like for organizations and employees.
Connection and engagement don't develop overnight when employees are spread out across different offices, locations, and physical and digital work environments. Employees who previously worked in the same physical workplace, but now do their jobs remotely (all or some of the time), have different needs than employees who have never met their coworkers in person.
In a traditional office setting, employees have many chances to build personal connections. It happens between meetings, during lunches and breaks, and in the middle of their commutes. These opportunities are more difficult to replicate in remote and hybrid workplaces, but not impossible.
Create opportunities for employees to gather socially in a digital setting. For example, online personal development meetings, web-based interest groups, and randomly assigned one-on-one virtual coffee breaks allow colleagues a chance to get to know each other away from their job roles. You could also consider planning an in-person gathering even if your workplace is entirely remote.
Building a strong workplace culture requires an intentional and sustained commitment regardless of if you're doing it in person or virtually.
Finally, consider not only how your employees communicate with each other, but how you and your senior leaders communicate with them. Internal communicators and the leaders they support should lead by example.
Clarity, consistency, and transparency are essential. This could mean making an intentional effort to get to know colleagues at all levels of the organization, participating in virtual networking opportunities, modeling internal communications best practices in your own messaging, and actively seeking feedback to continue to improve what you've already built
For more internal comms insights, get the 2022 Workplace trends & insights report.
The post How can you improve internal communication in the workplace? Do these 2 things appeared first on Appspace.