January 2023 Release Round-Up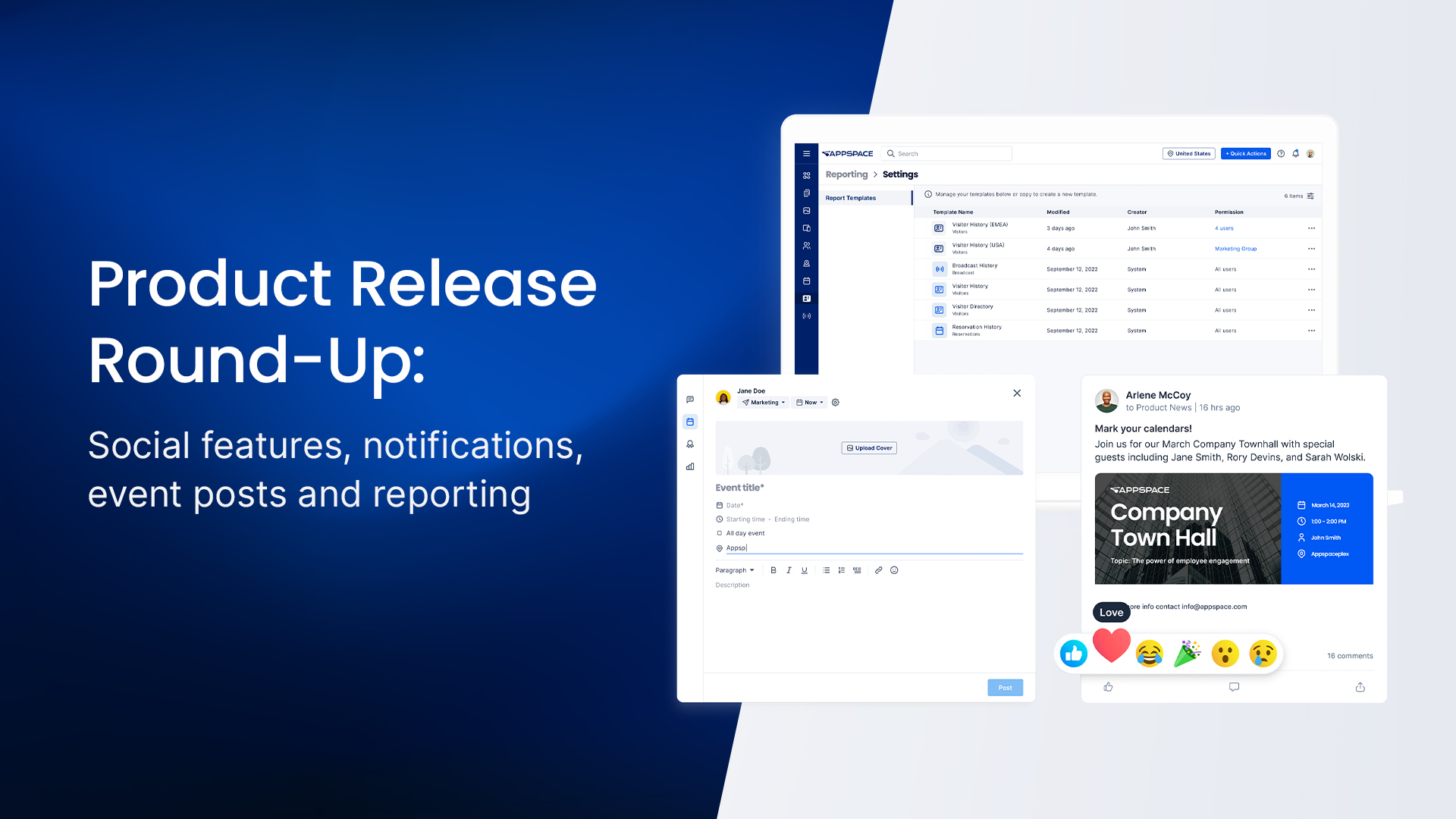 Happy 2023!
Welcome back to the latest installment of the Release Round-Up. Our recent enhancements create a stellar experience for both administrators and end users. We've been working hard throughout January and are excited to share some of the recent items we released. Read on to find out what we've been working on over the last 30 days!
EMPLOYEE APP:
Social Features Now Available
We're excited to introduce social features within the Employee App resulting in employee engagement and interactivity across your organization.
Reactions: Users can now react to posts with emojis that include like, love, laugh, celebrate, surprise, or sad for an engaging experience identical to your favorite social media apps.
Comments: Users can now comment on posts allowing for a collaborative place for feedback or a general notation.
Share: Sharing allows users to copy post links to their clipboard and easily share content to a colleague by pasting the URL in a chat, email, or anywhere else.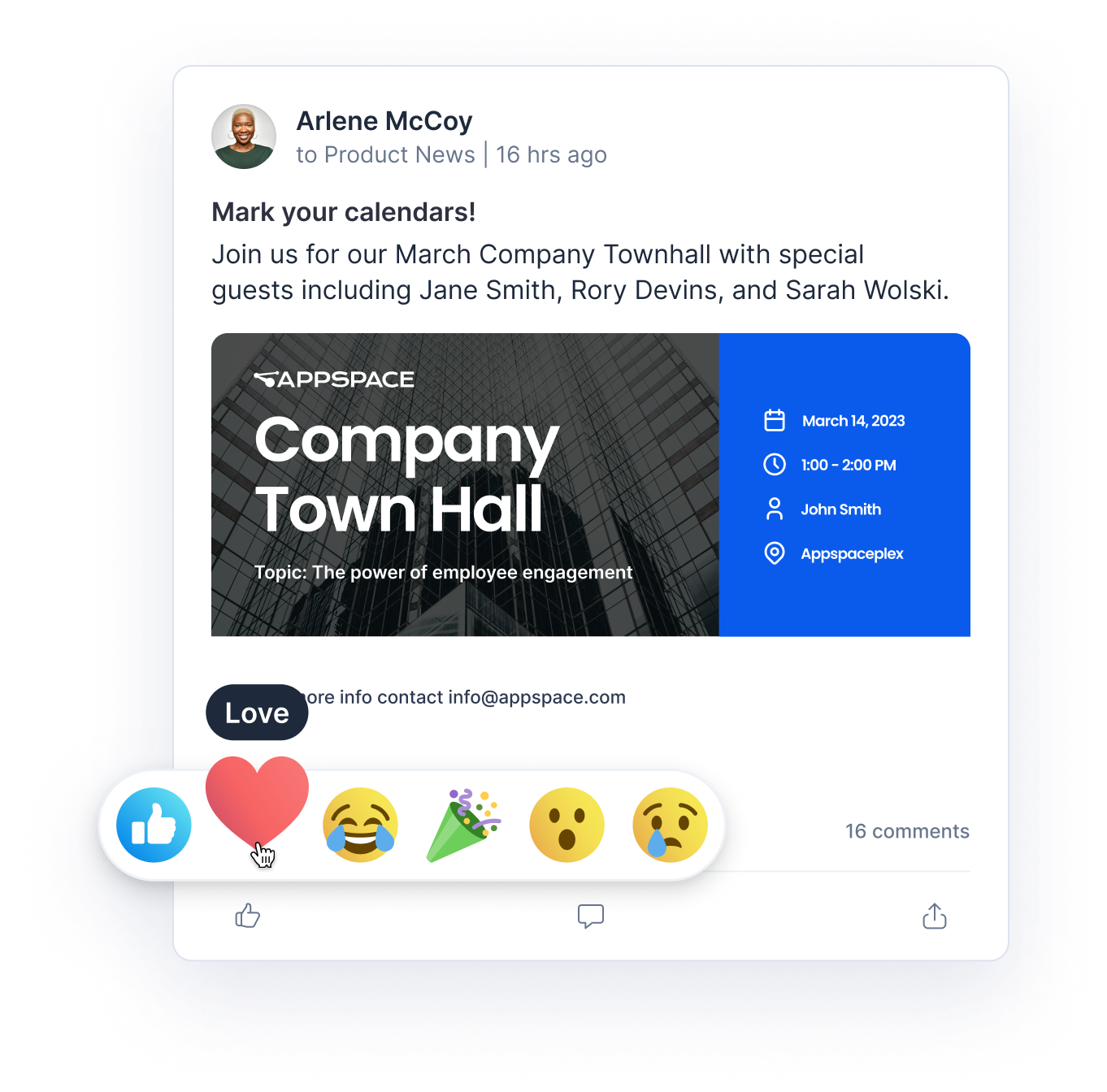 Notifications
With these new social features comes the ability to receive notifications within the new bell icon in the upper-right corner of the Employee App. Now you can be notified whenever somebody likes your post or leaves a comment.
Updates to Quick Posts
Last year we released the Quick Post feature, allowing publishers to easily create content using text, images, and videos right from the Employee App. We've now enhanced this feature to include Event Posts and file attachments.
Event Posts – Keep your viewers informed with the newest Event Post type. Publishers can easily create events and publish to any playlist of their choice. Events can be shared directly to the Employee App, digital screens, email, and even enterprise messaging apps with just a few clicks.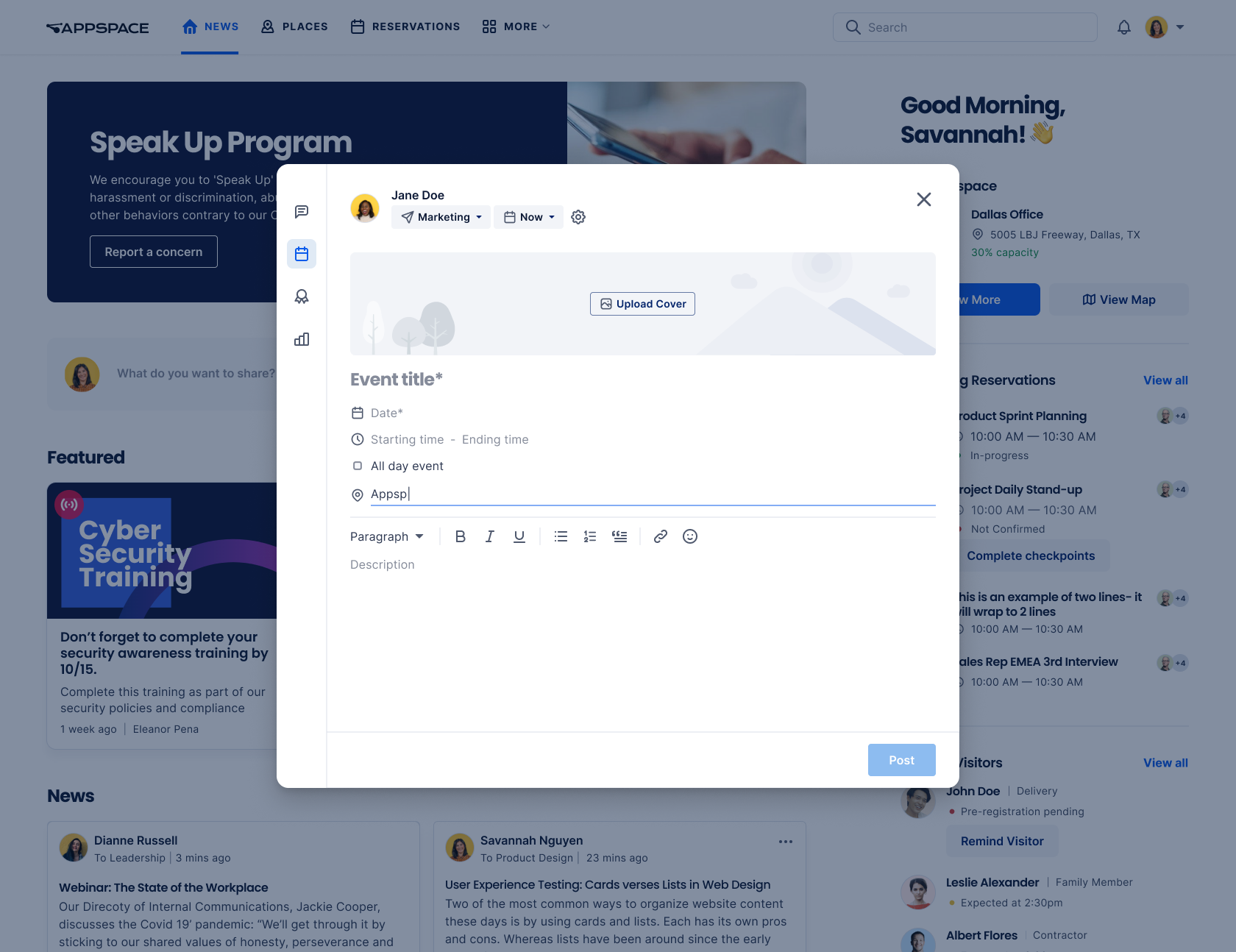 File Attachments
File attachments in the Employee App are now available for all customers, and available to all users. You can attach up to 5 files to Quick Posts published in the Employee App, including images, documents and presentations, videos, spreadsheets, and more. Click here for a full list of support file types.
PLATFORM:
Reporting Module Now Available: In June we announced the Limited Release of our Reports Module. We're excited to share that it's now available for everyone! Users can create, view, and schedule reports for Space Reservation and Visitor Management. Make it easy to view reports based on data that's important to your organization with our easy-to-use templated reports for visitor history, visitor directory, and reservation history.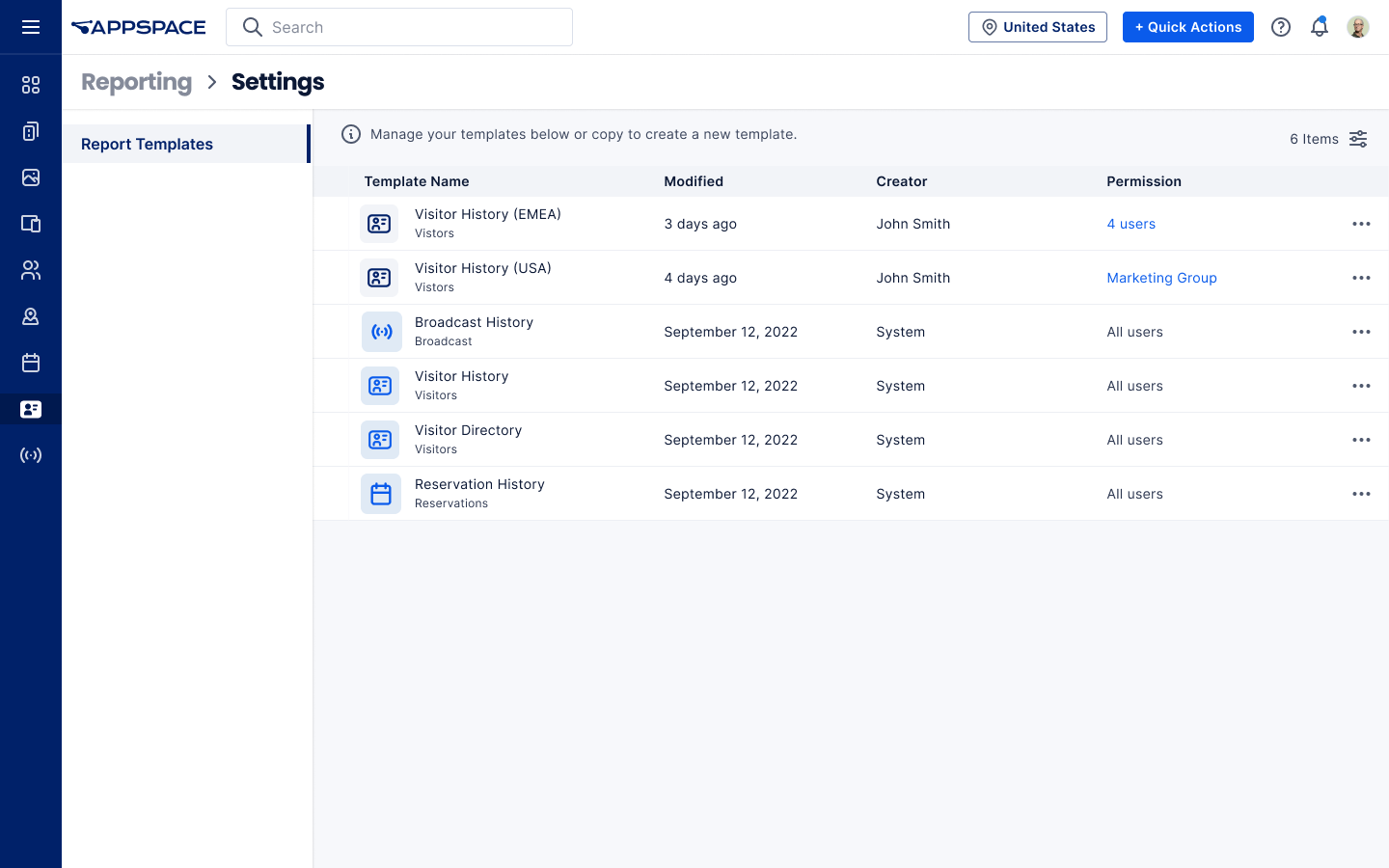 COMING SOON
Broadcasts
You've been hearing the buzz about Broadcasts over the last few months, and now we're adding the final touches to make this available for all users. Broadcasts allow you to publish critical content like town halls, significant achievements, or timely communications to the masses. With Broadcasts you can quickly configure and deploy important messages simultaneously to several channels like email, enterprise messaging, digital signage screens, the Employee App, and more to reach a broader audience.
Keep your eye out for a communication coming soon!
To read the full release notes, click here.
The post January 2023 Release Round-Up appeared first on Appspace.