Level up hybrid work with Appspace for Google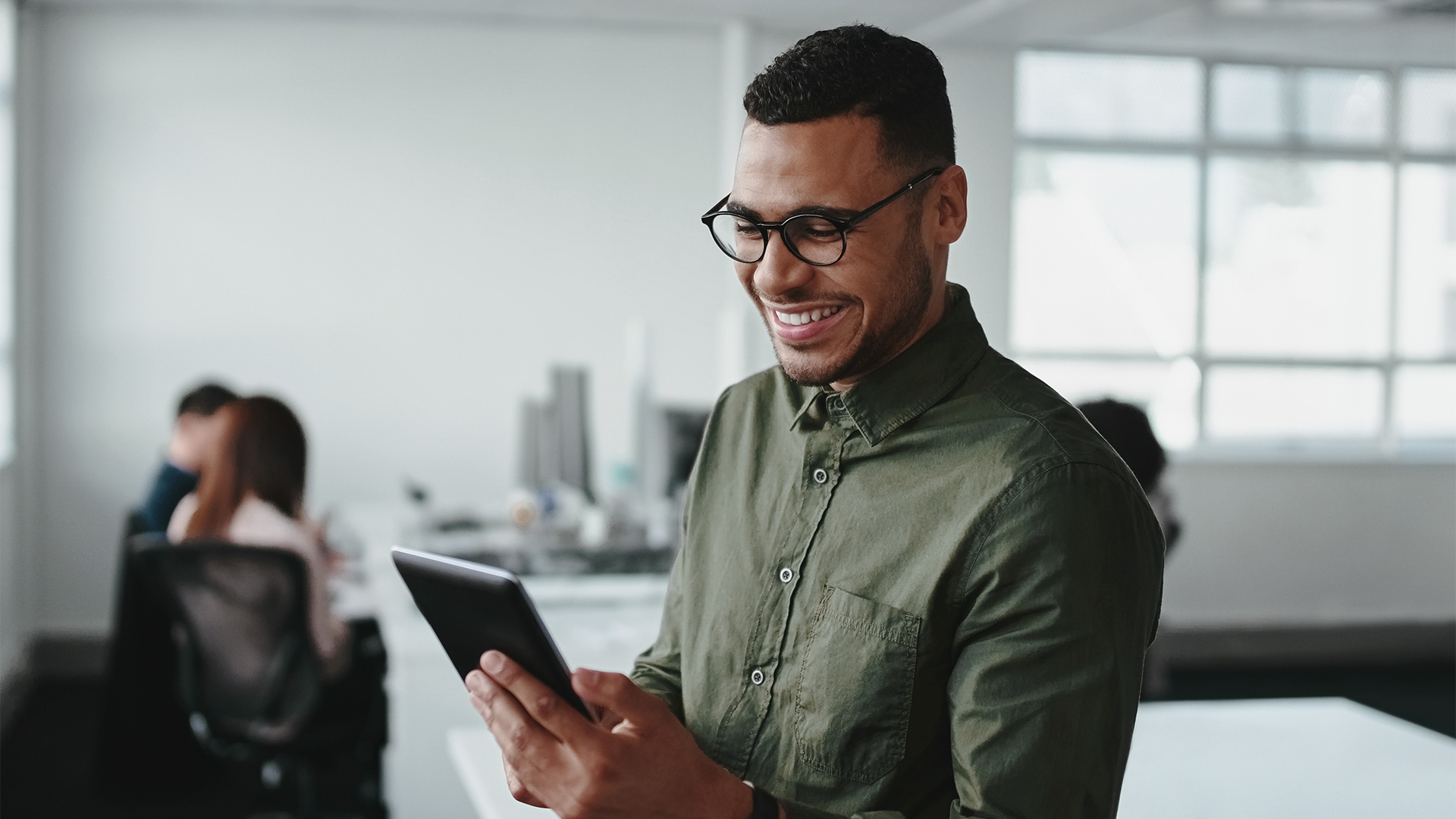 Getting the right tools and technology in place to support remote and hybrid working was a no-brainer during the pandemic, and it's driven a ton of benefits for employees, from flexibility to decreased stress levels. Who doesn't love saving some of that commute time? Most people, it turns out. According to a Gallup poll, losing the commute is the top reason people prefer hybrid work.
Today, more employees are expecting, if not demanding, to keep their remote or hybrid work patterns into 2023 – approximately half of the U.S. full-time workforce believe their job can be done remotely at least part of the time.
Employee wellbeing is key to these demands. If we want to attract and retain the best talent, and manage a workplace that people not only enjoy being in, but actually love, then we need to focus on the workplace experience. We need to make sure that the tools we give employees are the ones that help them make the most of their work, wherever they are. And if you've already invested in Google solutions, that means extracting more value from those solutions.
With Appspace for Google, integrations work from right inside the Google apps and tools your teams rely on. What they get is an experience that feels familiar, natural, and within the normal flow of work. Want to know how? Check out this eBook: How to supercharge your Google solutions to support hybrid work.
The workplace experience and why it matters
Today, the workplace experience extends far beyond the walls of your office building, your campus, or shop floor.
No matter where your teams work, ask yourself this: Can they access all the tools and features that help them collaborate, innovate, and get their work done? If you're not sure, think about how you can unite the physical and digital workplace for an overall experience that's connected and engaging.
It's been well documented that a better workplace experience increases everything from productivity and well-being, to retention (not to mention an improved bottom line). Focusing on workplace communications and workplace management, having them work together under one platform that's integrated with the Google solutions you're already using will reap rewards for everyone.
Teams can collaborate with colleagues from anywhere
Employees can easily find the most up-to-date information and resources
Remote workers can connect and feel fully included at work
Staff feel safe and supported in the physical workplace
Getting more from the Google solutions you've invested in
Ok, so you already have Google Workspace and Google Workspace and Chrome Enterprise supporting your teams with Android, and productivity tools like Google Chrome, Google Meet and Google Calendar.
Now add Appspace for Google and you'll boost those tools with features that connect your teams wherever they are – including your frontline workers. That's because Appspace is an intelligent, unified platform that does so much more without disrupting your employees' flow of work.
4 reasons to choose Appspace for Google
1. It enables omni-channel communications
Appspace for Google means you can easily create and publish company communications to multiple devices and spaces – including Chrome Enterprise digital signage and kiosks, and Google Meet enabled rooms – in an instant. You can create impactful and eye-catching communications by marrying Google Slides and Sheets with Appspace's templated Cards and digital displays. Looking good.
2. It augments the in-office experience
Appspace's room, space, and desk booking features make it easy to plan ahead and book spaces in the office, and find colleagues – via Google Calendar, Gmail, the Employee App, Google-powered kiosks, and room panels. No matter where employees are or how they're working, they've got the same tools and features at their fingertips.
3. A single solution experience
Appspace for Google works in Google's secure infrastructure and within the tools your teams are already familiar with. So there's no need to interrupt the work they're doing.
4. Increase the ROI on your Google investments
At a time when budgets are being scrutinized for value, you'll want to get the most from your existing investments in Google. The Appspace platform ensures your teams are making the most of Google's capabilities. It's fast, secure, and grows with your business.
Learn more about Appspace for Google. Or schedule a free demo today if you're ready to talk.
The post Level up hybrid work with Appspace for Google appeared first on Appspace.