Need to share critical company news? Say hello to Broadcasts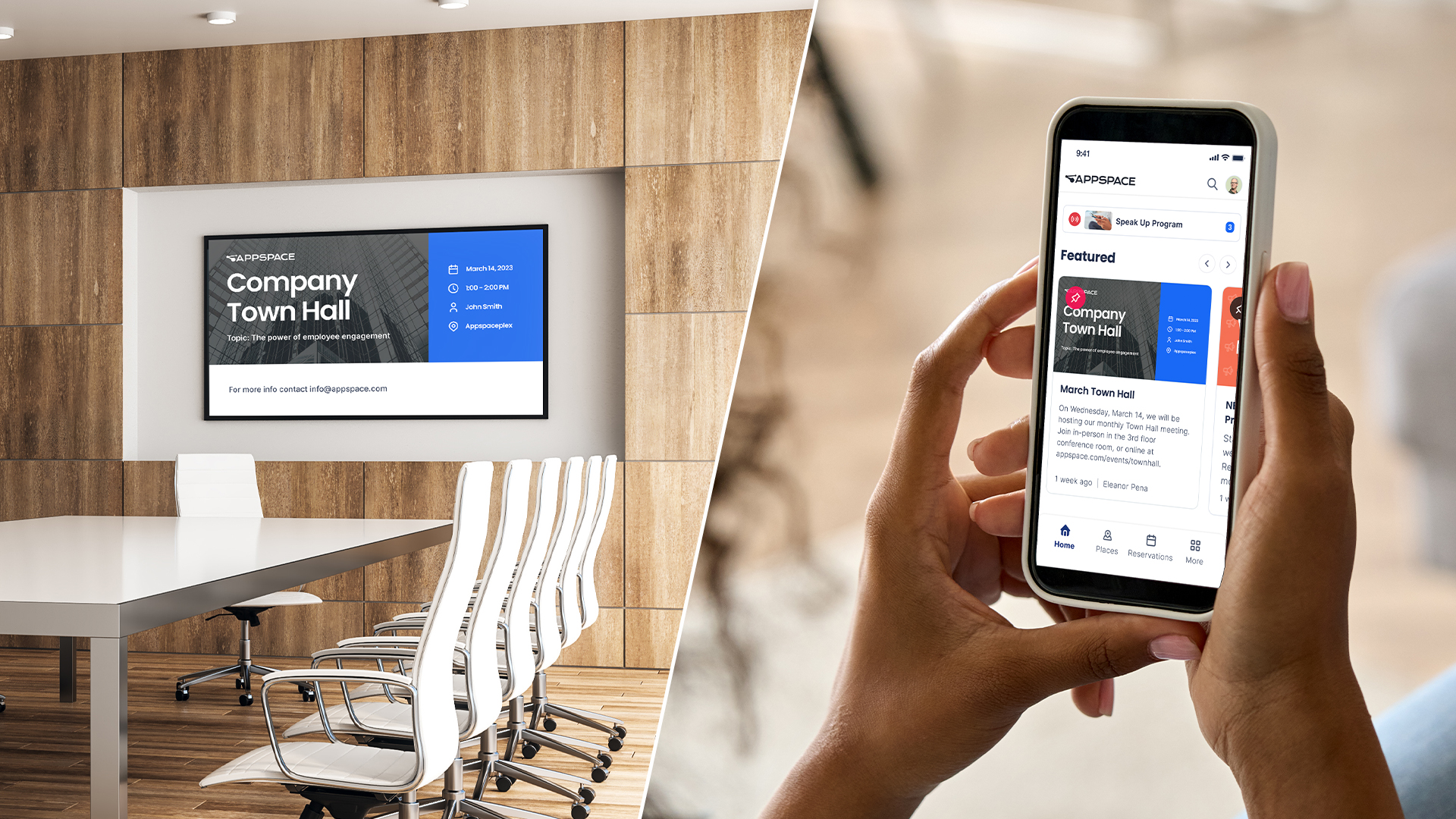 If the last few years have taught us anything, it's that things can change on a dime. And sometimes you need to get your message out – fast – via multiple communications channels at once.
With 73% of employees now working in a hybrid environment, an omni-channel communications strategy is no longer a nice-to-have option for organizations today. With employees now working remotely, on-site, and everywhere in-between, the workplace experience should be personalized and cohesive, with channels designed to work together.
Enter Appspace Broadcasts. Our industry-first feature that makes it easy to get must-see information in front of the people who need to see it, right when they need to see it.
It's never been easier to broadcast your message
With Broadcasts, you can quickly configure and publish important messages to several channels at the same time, reaching teams and individual employees across different locations. Plus, Broadcasts integrate with IPTV providers and emergency alert systems to automatically trigger critical notifications.
But Broadcasts give you more than just emergency alerts and warnings. You can publish content about things like upcoming live town halls and events, or big news that's important to the company.
Reach employees everywhere
With Broadcasts, you can reach employees where they are. Whether you want to publish updates in messaging apps like Slack and Teams, reach frontline workers via digital signage or pin content in the Employee App, you can be sure your message won't get missed.
"Broadcasts are a game changer for our platform. It's a unique tool that not only ensures the safety and security of employees and visitors, but also means you can get other important, planned messages out to the entire organization. Appspace is the only company across both employee communications and workplace management that's capable of delivering instant or scheduled communication to everyone and every device."
– Thomas Philippart de Foy, Chief Innovation Officer, Appspace
To learn more about what Broadcasts can do for your business, check out our feature sheet.
The post Need to share critical company news? Say hello to Broadcasts appeared first on Appspace.