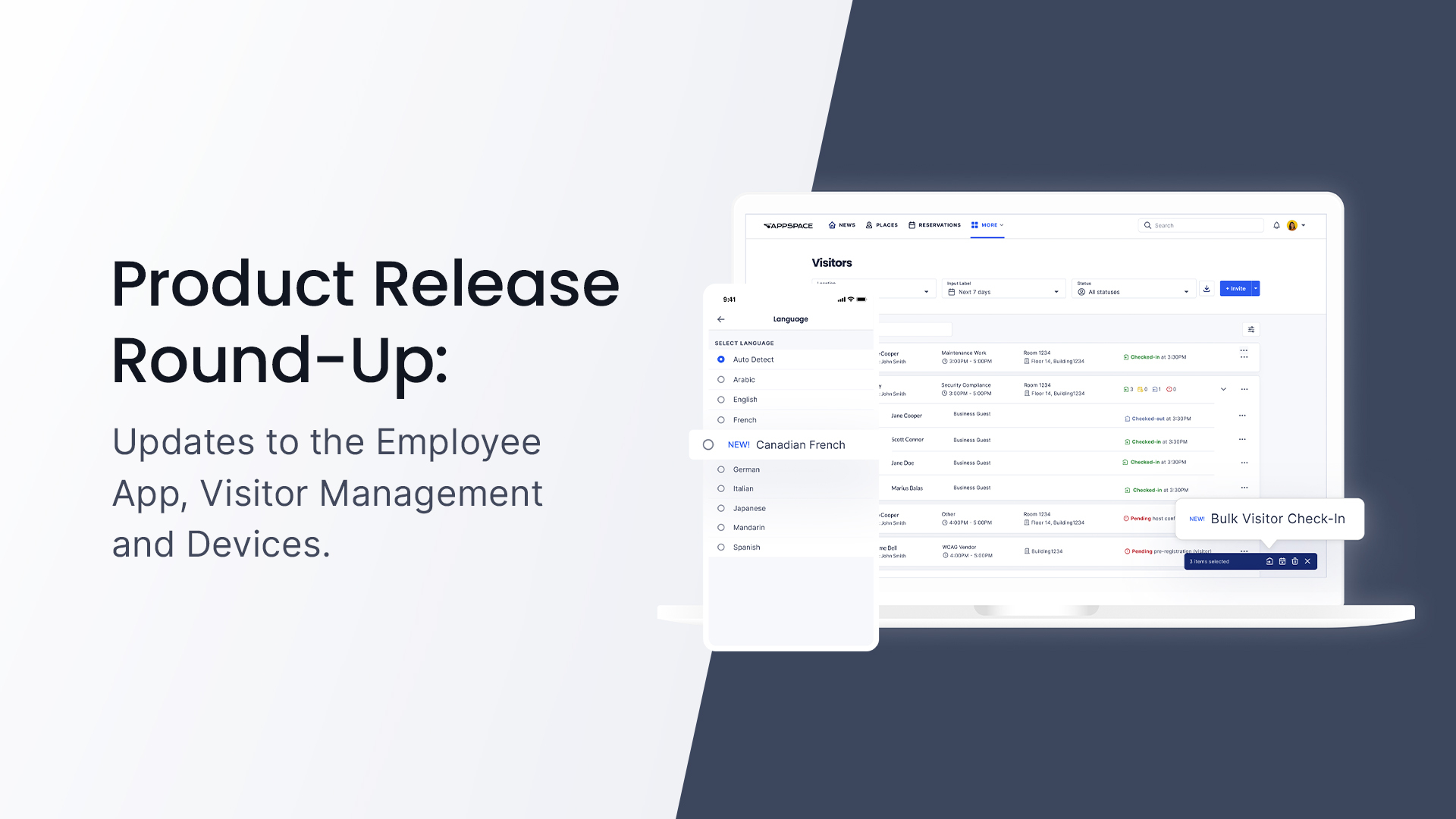 Welcome back to the latest installment of the Appspace Release Round-Up! Our recent enhancements help create a stellar experience for both admins and end users. Let's jump right in and check out what we have been working on over the last 30 days!
EMPLOYEE APP UPDATE:
New UI Language Added:
Bonjour! The Canadian French language has been added to our list of supported UI languages in the Employee App. Serve your employees in their native language by allowing end-users to choose their default setting. We now have a total of 9 languages available that include: Arabic, English, French, Canadian French, German, Italian, Japanese, Mandarin, and Spanish.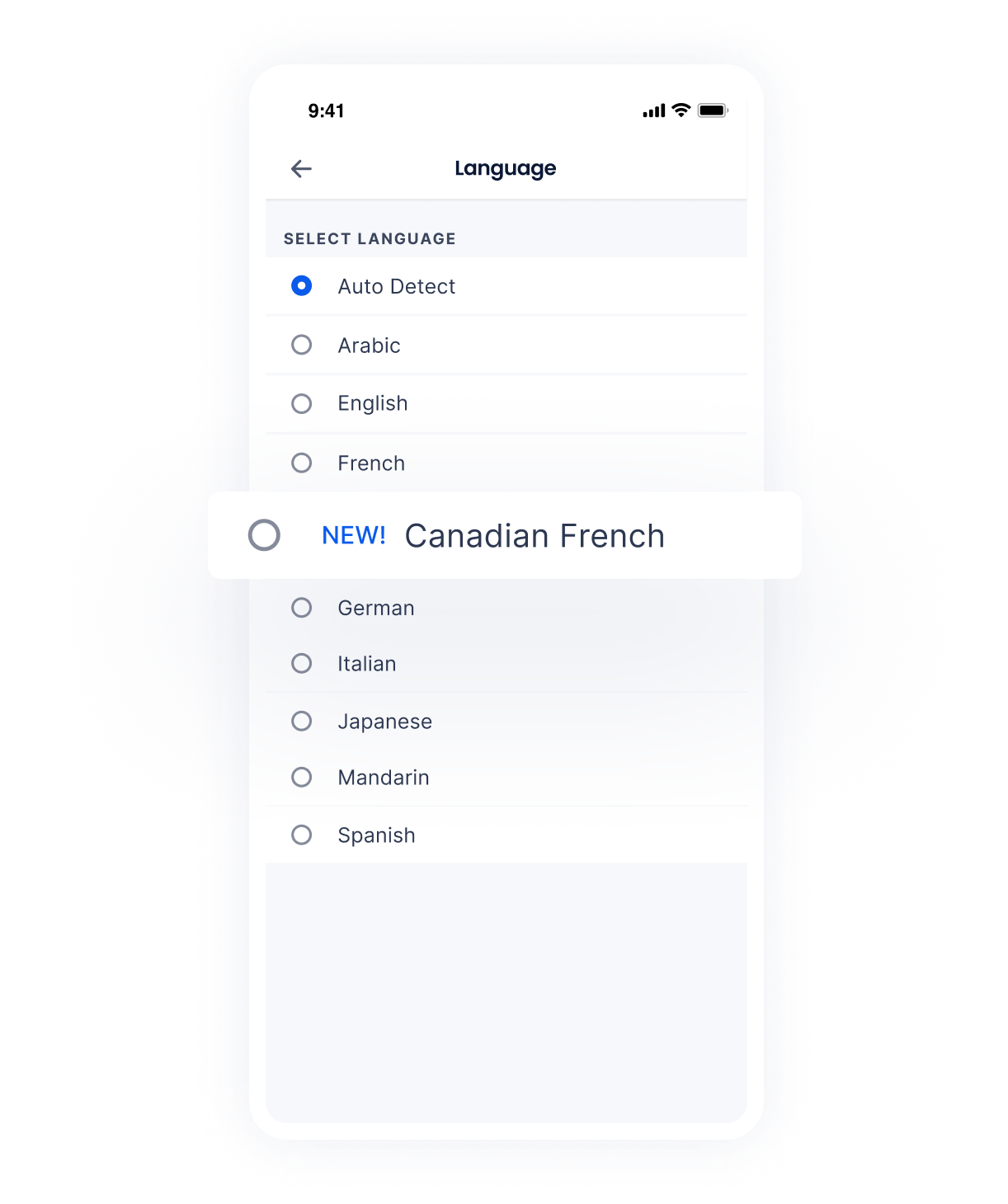 VISITOR MANAGEMENT UPDATE:
Bulk Visitor Check-In:
Facilitators can now save time checking in visitors with bulk visitor check-in. This is helpful for organizations with multiple guests coming into the facility for larger meetings or events. Simply select all visitors across different parties and invitations and check everyone in all at once with speed and ease.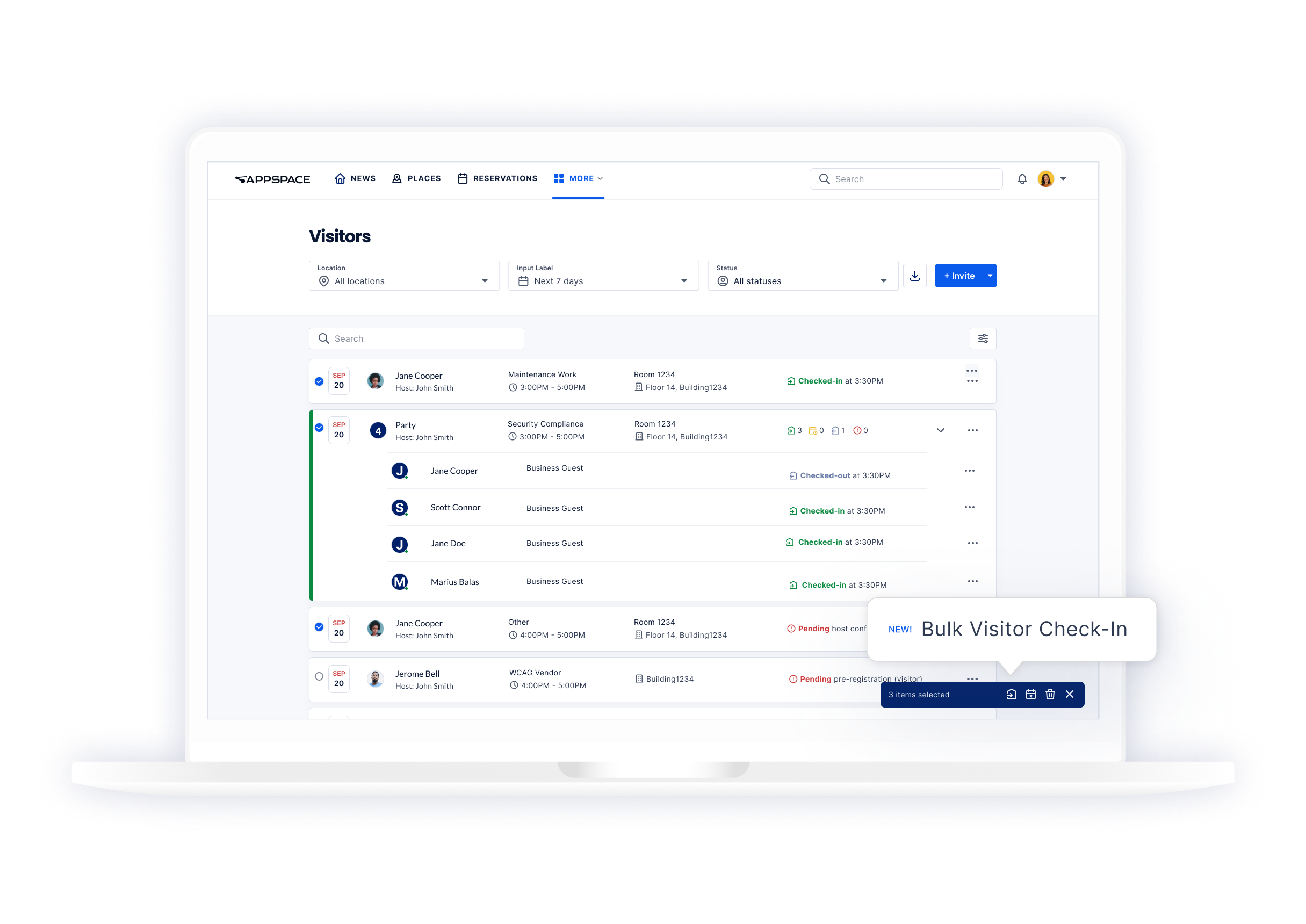 DEVICE UPDATE:
Google Meet Hardware:
It's official: Appspace is now the first digital signage provider to integrate with Google Meet devices. With this recent update, you can display digital signage while your Google Meet devices are idling. When activated, the display will run channel content after a period of inactivity and the duration can be set-up in the Google Admin Console.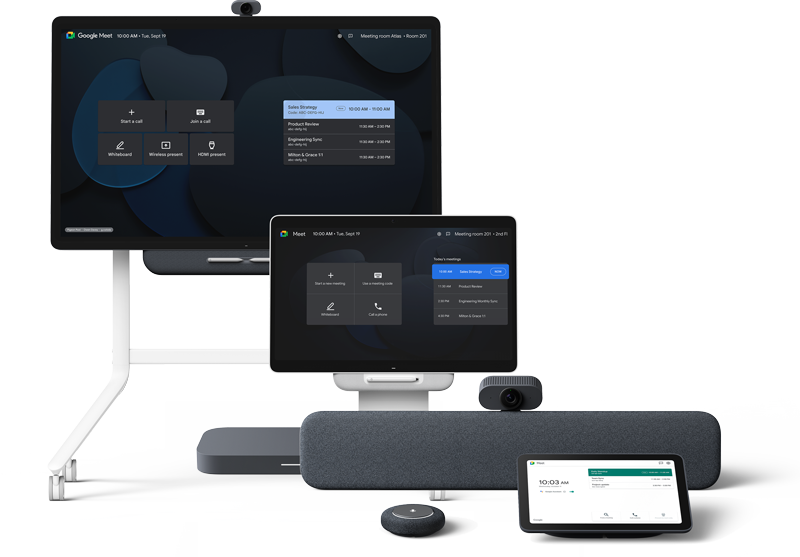 WEBINAR UPDATE:


Did you miss any of our webinars? Don't sweat it, watch them on demand. Check out our 3 latest webinars:
Click here to view: 5 ways to unlock the power of Microsoft for a connected workplace experience
Click here to view: Top 5 hybrid workplace challenges and how to solve them
Click here to view: How to create a more connected campus experiences
PRODUCT ROADMAP:
Don't forget to check out our Product Roadmap. Review, vote for your favorite feature or submit a new feature request. Your feedback helps us drive the future of our products, so be sure to check it out today. We would love to hear from you!
To read the full release notes, click here.
The post October Release Round-Up appeared first on Appspace.