The Latest Visitor Management Enhancements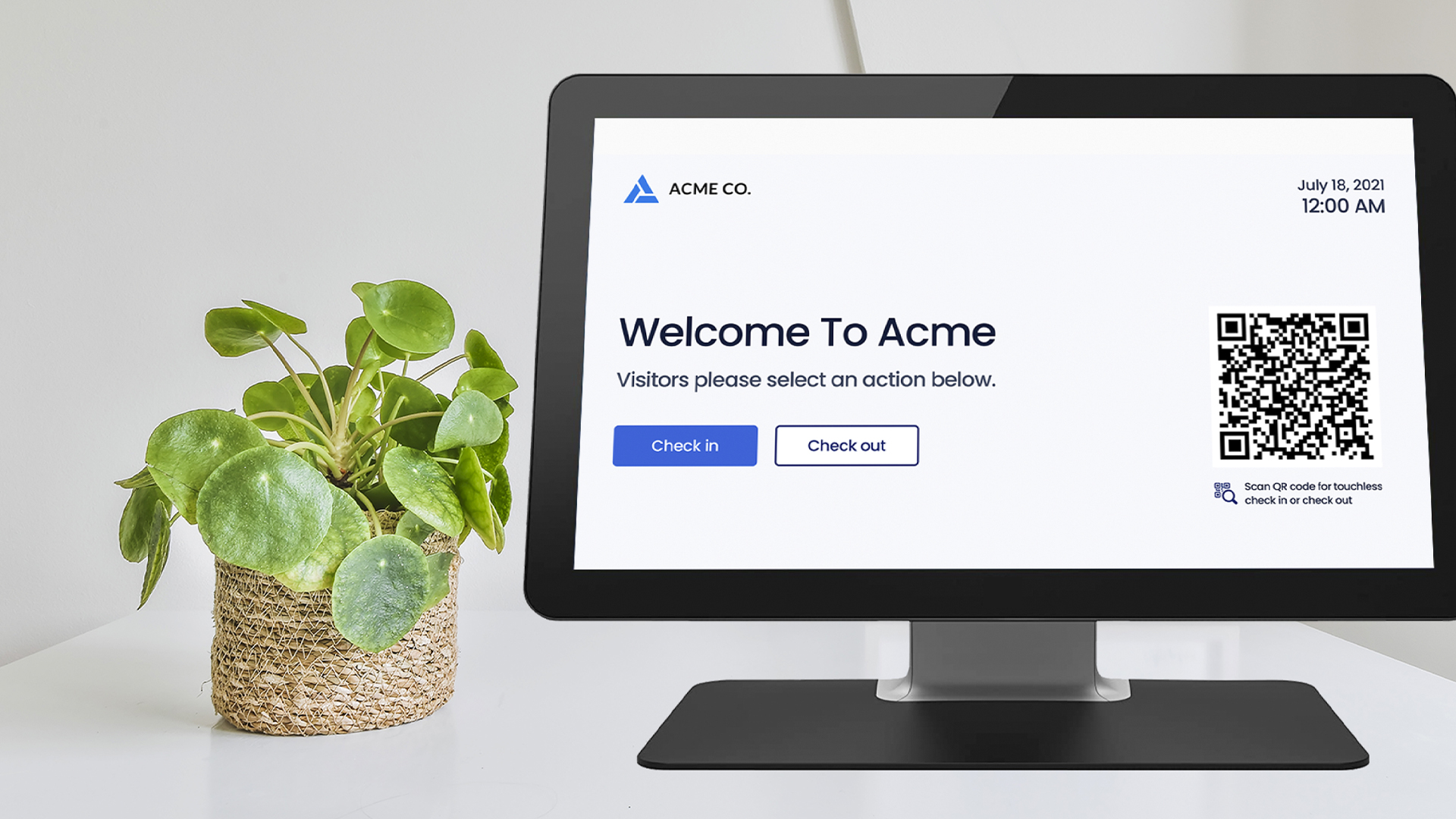 Many organizations globally are having their employees return to the office in some capacity. For facilities managers, keeping a handle on who comes in and out of the office has become a priority. Whether it's employees, guests, vendors, deliveries – there's potential for some heavy foot traffic. With the priority of keeping anyone that enters and exits the office healthy and safe, visitor management tools are becoming a priority piece of the tech stack instead of a nice-to-have solution.
We've taken our visitor management solution and made some key enhancements to make it more user-friendly and even easier to manage on the backend, too. As part of the Appspace platform, visitor management can be used in the office or on the go via the employee app. Let's look at some of the updates users can expect from the enhanced visitor management experience.
Simple self-service check-in and digital reception
Visitors now can get a head start on their check-in by pre-registering. Account administrators create forms with necessary information fields that guests can complete before coming to the office. This reduces the need for paper forms and opens up the possibility for a self-check-in process, which helps promote visitor health and safety with fewer face-to-face interactions. The interface is clean and simple to follow along, making it a breeze for your guests to get to where they need to go in your building.
Native integration with space reservation
If you're currently using Appspace's space reservation tools (or considering it), our visitor management tool now works even better with our space reservation feature. These two tools together make it possible to go straight from the check-in process to reserving their workstation for the day if your office operates on a hot-desking or desk hoteling work style. Nothing provides a more seamless workflow than tools working together from the same platform. No re-entering information or submitting multiple times is necessary here.
Email and enterprise messaging integrations
No more manual notification processes with email and enterprise messaging integrations. Visitor management integrates with popular messaging tools like Slack, Webex, and teams, making it easy to notify employees of guest arrivals on their most-used communication tools. Administrators can set workflows based on organization communication preferences, and making updates is easy on the backend.
Other enhancements include:
Configurable registration forms

An interactive visitor dashboard

Built-in natural workflow

Updated administrative roles
Visitor management not only helps the check-in process but it helps keep track of who is where in your office. As we mentioned before, we know the health and well-being of employees is not only a concern of the employers, but employees are seeking extra reassurance, too. Visitor management can help with capacity tracking, contract tracing, and arrival and departure times.
If you're a current Appspace customer or just checking out our platform for the first time looking for a visitor management solution, we'd love to hear more about your business. We can provide a full demo of visitor management or answer any follow-up questions you might have. Reach out to our team today, and let's see how visitor management can make a difference at your office.
Contact our sales team here.