The workplace experience of the future will look like this…
In the not-too-distant future, the workplace experience will be personalized enough to schedule your meetings, know who you need to meet, tell you the easiest way to get where you need to be, and book the room and resources you and your colleagues will need when you get there.
Every employee will have access to their own data to boost their engagement and value at work.
And physical and digital workplaces will be optimized, so organizations can make the most of real estate, time, productivity, and safety.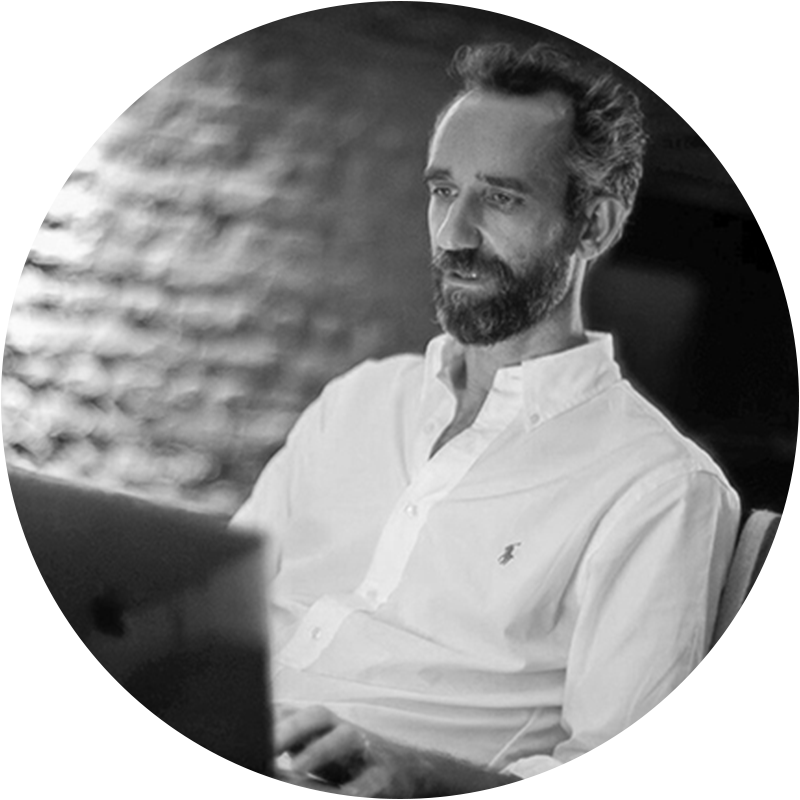 These are all the predictions of our Chief Innovation Officer, Thomas Philippart de Foy. We sat down with him recently to talk about workplace experience and why he's excited about the future of work.
1. AI will simplify and democratize content creation.
If you've played around with DALL-E 2, the AI tool that can pump out stunning illustrations, or ChatGPT, which can write basically anything from essays to computer code, you might think AI could spell trouble for your job. But Thomas says hang on a minute – because AI is a positive game-changer for the future workplace, especially when it comes to content creation.
"At Appspace, our vision is to make it easier for organizations to create and distribute engaging content across communication channels. By integrating AI tools like ChatGPT and Dall–E 2, we can level the playing field when it comes to content creation – meaning we can really empower employees, at any skill level, to create high-quality content easily.
One of the big advantages of this kind of AI integration is that you'll be able to tailor content to specific comms channels. For example, AI can analyze the characteristics and requirements of each channel (employee app, digital signage, email campaigns, kiosks) and adjust the length, tone, and style of content appropriately.
The benefits are huge when it comes to global audiences. Our integration of content translation services means we can make content available in multiple languages – so organizations can develop a more diverse, accessible, and inclusive content strategy."
2. AI will connect us to our coworkers.
According to new Appspace research, 85% of employees consider whether their colleagues will be there when deciding when to work from the office (this figure jumps to 93% for Millennials). And with more than 50% of employees working hybrid, Thomas believes organizations need to make it easier for employees to connect and collaborate in-person (in other words: this needs to be automated).
When you link space reservation tools with the knowledge of who's in the office, people are more likely to feel connected with their colleagues.
He says: "With Microsoft 365 Graph API, for example, we've got a wealth of data – from your calendar, OneDrive, collaboration patterns and so on. And when you combine that with Appspace Space Reservation and Communities, work becomes a more connected and friction-free experience.
The platform can suggest you meet a colleague in person, because you meet every week at the same time. And there's a room that matches the settings you've got in the Employee App, such as requiring a Microsoft Surface. The platform should go ahead and create the meeting invite, because the time we're wasting trying to find an opportunity to meet is costing money."
3. Employee engagement will be a 360-degree hybrid workplace experience.
From home to the office and back again, the workplace experience should be engaging. Obviously, it shouldn't feel disjointed or annoying. But for many, it's both – and communication is a big part of the problem. Our latest research into what employees want from the workplace experience found that "providing consistent and simultaneous communications to all employees" tops the wish list.
Thomas points to the benefits of a single platform that links remote, hybrid, and in-office staff through workplace management and communications.
It's all about "removing the friction", Thomas says.
"The whole experience should be interconnected. It's not about creating communications in one pipe and blasting it out. We need to think of the workplace as a 360-degree experience. This is where our platform plays a key role. Our Digital Signage talks to the Employee App, to kiosks and space reservation tools.
When we connect the digital and the physical with our devices, it means the digital signs in the physical space know you're there, so the content is personalized. If you think about guest Wi-Fi, we can send credentials to the host and to the visitor so they can connect to the network, so now Wi-Fi credentials are automated through the visitor check-in process, removing the friction."
4. Data will be more useful and shared (think data by the user, for the user, and for the company).
Giving data back to employees is big on Thomas's list of workplace innovations. Data embedded into our technology will provide safer workspaces by delivering information like air quality data directly from employee apps and space reservation tools.
"As a user, before you even enter the workspace, you'll know it's safe to be there. If it's not, you'll get a warning message using our broadcast capability telling you that air quality isn't what it should be and you won't be able to book or check in to that room."
Moving to predictive analytics will give organizations useful trends that can drive decisions around communications campaigns and office capacity planning.
"When you're trying to retain talent, you need to know if employees are engaged. Are they coming to the office? Are they meeting in-person? Or are they sitting alone at a desk? Are they viewing or liking content on your intranet or employee app? You can see if they're engaged. If not, you can start targeted communication campaigns to bring them back."
Thomas sees gamification as a cool way to give data back to users. He thinks we should learn from tools like Strava's running app, for example. And he should know.
"What got me running every day was the fact I could see via the app that my friends were running. And I thought: if I don't run now, I'm not going to keep up during the New York Marathon. It's going to be embarrassing. And if that works for me with Strava, it's got incredible potential for the workplace experience."
The best way to innovate? Listen.
Thomas understands that working closely with our customers and partners is the only way to create the kind of workplace everyone wants – one that's friction-free, engaging, and intelligent.
"We innovate by listening to our customers and partners. They know their challenges better than we do. When we listen to them, they give us ideas we can build."
Watch this space…
You may also want to check out this podcast interview with Thomas in MyTech Decisions where he talks IT consolidation and the employee experience.
The post The workplace experience of the future will look like this… appeared first on Appspace.