Welcome to the Andromeda release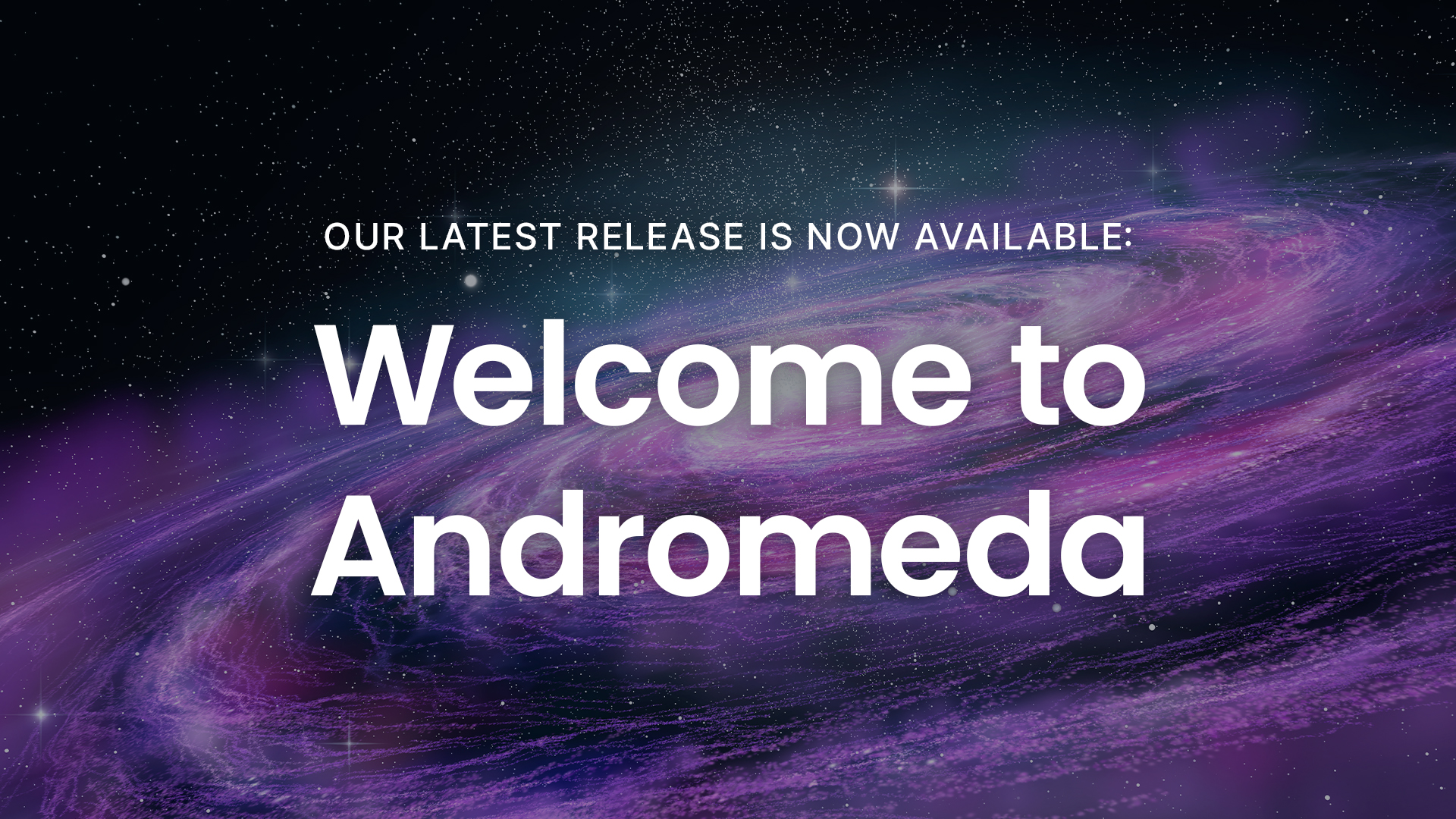 Introducing Andromeda, our inaugural 8-week release that brings a galaxy of enhancements to our platform. Prepare to embark on a transformative journey as we unveil a constellation of benefits designed to empower you with flexibility and a range of options tailored to fulfill your everyday needs.
Let's embark on a captivating exploration of each stellar enhancement that awaits. Get ready to experience the extraordinary. Ready. Set. Launch.
SPACE RESERVATION:
Let's start with our Space Reservation solution.
We've added Office Hours which allow you to set your hours of operation and then your employees can book spaces that fall within that time frame.
We also added Reservation Services to easily request catering items such as water or coffee, or additional equipment needed for your upcoming meeting, all at the same time you are booking your reservation.
And to support remote employees, we added integrated conferencing capabilities with Microsoft Teams and Google Meet, allowing you to easily include conference call links in reservations made with Appspace. This simplifies the reservation process by eliminating the need to create meetings from more than one platform.
We've also made improvements to our maps. Our revamped theming options now empower you to assign custom colors to specific spaces, ensuring optimal visibility. We also added the ability for dynamic viewing capabilities, allowing you to effortlessly zoom in and out of maps for a clearer perspective on the information you seek. Lastly, admins can edit and zone neighborhoods right on the map view without having to remap the entire resource again. All of these improvements will provide users a more visually engaging experience.
We've made significant improvements to our search capabilities, expanding the scope of what can be searched. Now, the current map colleague search allows you to search for everyone in the building, providing a comprehensive view of who is present and their availability, regardless of what floor they are working on. Additionally, you can search for specific points of interest, such as yoga rooms or maternity rooms, and can easily book them like any standard resource. Lastly, we introduced the ability to search for non-bookable resources like bathrooms or the electrical room, enhancing your wayfinding experience.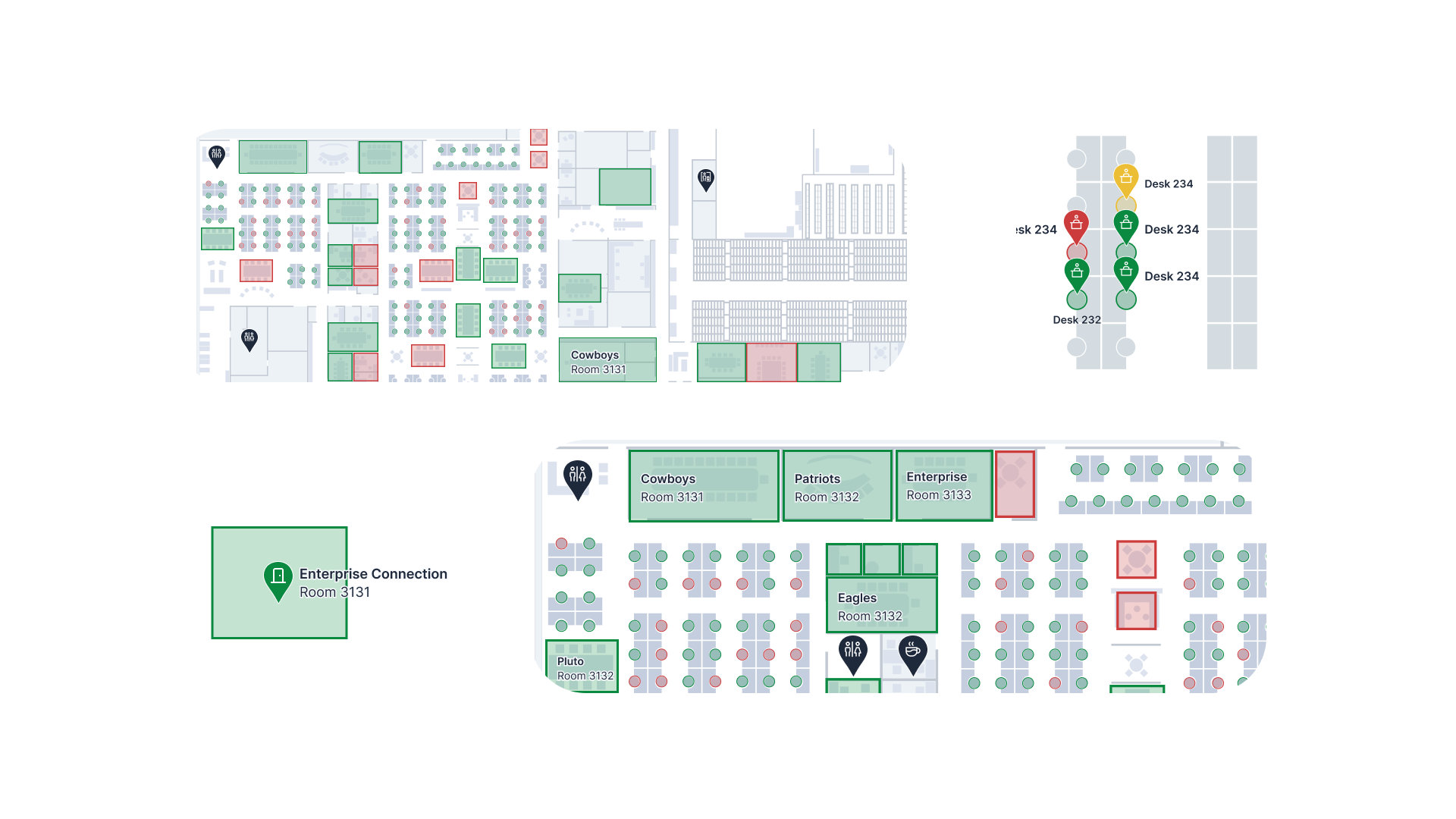 As you can see, the space reservation update brings forth an impressive array of remarkable features designed to elevate your experience to new heights.
Now let's head on over to our next star…. The Employee App.
EMPLOYEE APP:
We're taking the Employee App to another planet with several new features.
Let's start with the introduction of Topics and Pages, a new way to quickly find referenceable information like company policies or how-to-guides. Pages are individual long-form articles, while topics are how you organize your pages.
You can now follow and unfollow preferred feed types, be it channels or topics, ensuring you stay seamlessly connected to the most important updates and never miss a beat. In the event you need to find something, our new Explore feature provides a streamlined and effortless way to locate any channel, page, or topic in an instant. With these enhancements, we're reimagining the way you engage and navigate within our platform, empowering you with unparalleled efficiency and convenience.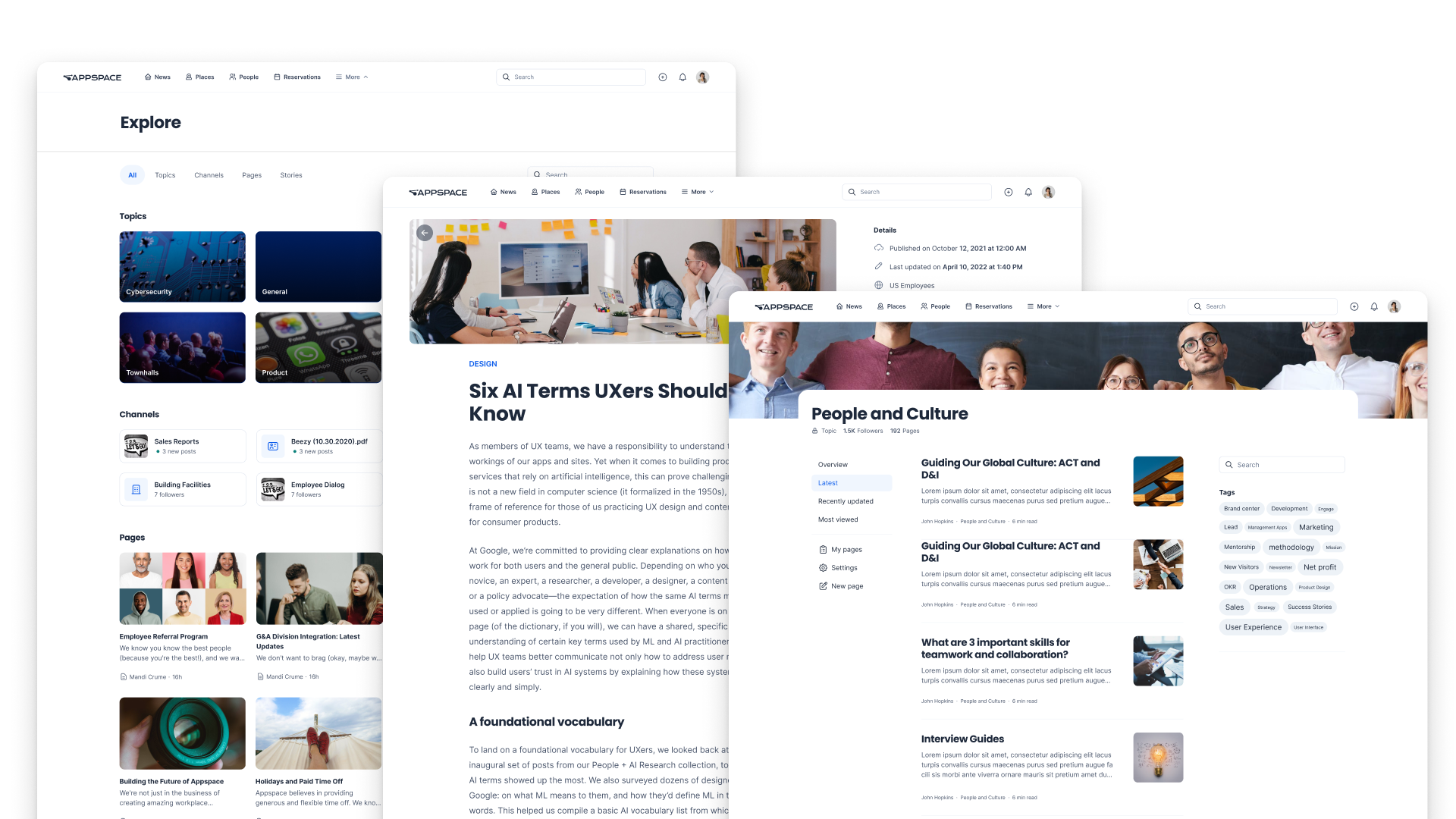 Our newest People Directory and User Profiles provides a way for employees to connect and collaborate. With a user-friendly and readily available directory, employees can effortlessly discover and establish connections with colleagues from various departments and locations. This new feature integrates with your SCIM/HRIS to house information like name, job title, department, location, manager, and contact information.
The People Directory also enables colleagues to now easily use our new mentions feature and tag specific individuals in posts and pages. This fosters a dynamic and engaging environment where discussions, ideas, and feedback can flow effortlessly, ensuring efficient communication and a strong sense of connection among the workforce.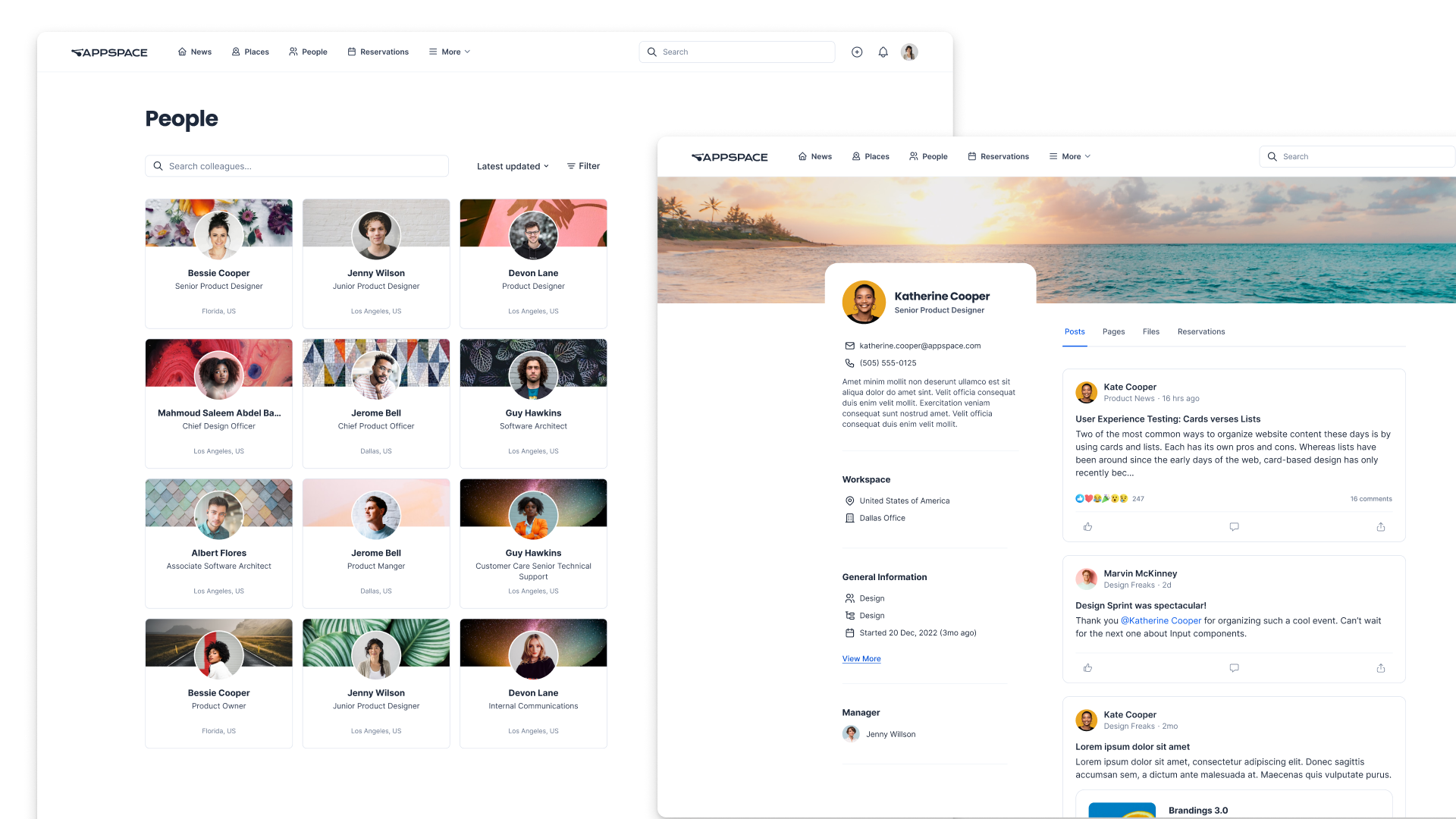 PLATFORM:
Unlock unparalleled efficiency and productivity with our new Global Search feature. Seamlessly streamlining the user experience, this addition revolutionizes the way you find information within the Employee App. By simply entering keywords or phrases relevant to your search, our application's powerful scanning capabilities span the entire Employee App, ensuring a comprehensive search for matching results. This new search feature scans various types of data including, text, documents, posts, reservations, people, apps and more.This all-encompassing search functionality empowers you to save valuable time and quickly locate information you need.
CARDS:
We've added two new content cards to our collection:
SharePoint Card:
The new SharePoint card seamlessly integrates Appspace with Microsoft SharePoint enabling automatic publication of SharePoint news and pages to Appspace to effortlessly boost engagement with SharePoint content. Now, creating an omni-channel content strategy is as simple as it gets.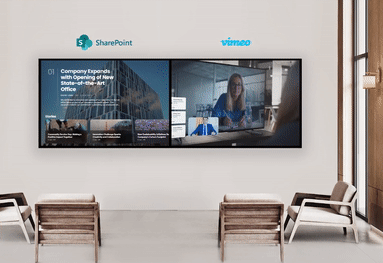 Vimeo Card:
Our new integration with Vimeo taps into your valuable library of engaging video content and allows you to publish on all your digital signage displays, the Employee App, and more all with a few clicks.
INTRANET:
A new version is here, packed with improvements that enhance the user experience. Our journey for redefining social and collaboration core components continues as we've revamped the blogging feature.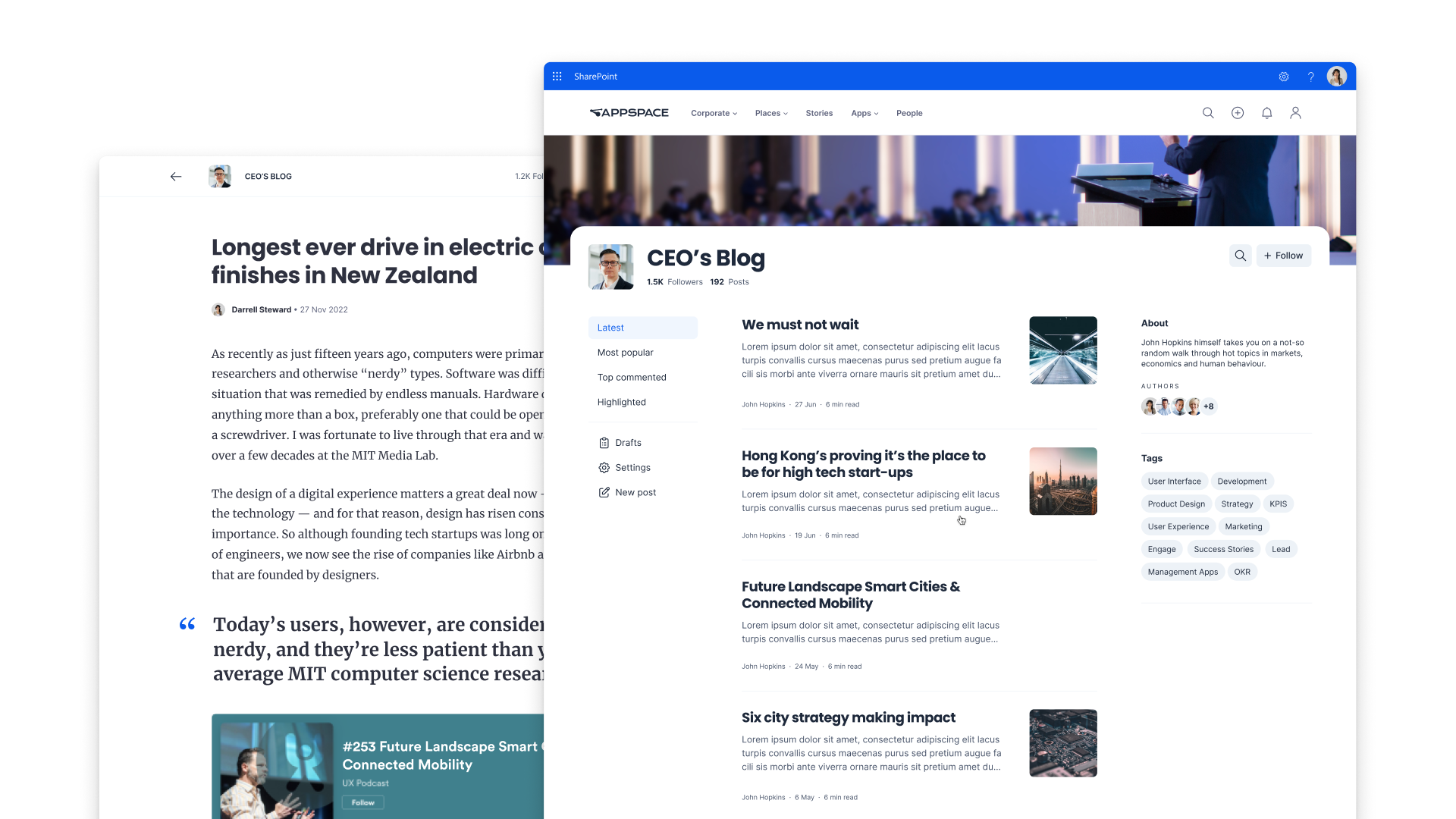 The latest functionality offers a complete solution for creating and managing standalone blogs with a fresh new look and feel. Users can also enjoy the new and improved editor enhancements for creating engaging blogs. Users will also experience other improvements like:
Ability to customize the appearance of images in the hero allowing for enhanced formatting, particularly what is viewed in stories
Ability to view all notifications beyond the previous only 20 allowed
Search UI improvements so that the search bar no longer overlaps with the navigation menu
Deep linking to bring you directly to the mobile app
Ability to add hyperlinks within events
Extra flexibility added to the welcome messaging
Disable news feed activities with file uploads
DEVICES:
As the workplace evolves, we continue to expand our device support within our partner ecosystem: We've enhanced support for the Logitech Tap Scheduler by incorporating ADA-compliant status colors, fostering a more inclusive work environment.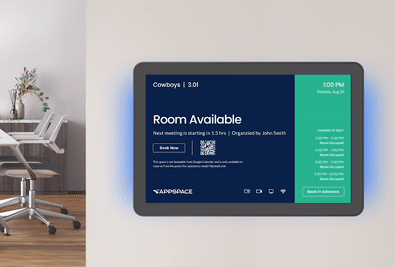 For the full release notes, click here.
What's to come:
Prepare to embark on our next voyage to Draco, set to launch in August. Get ready to be captivated by a constellation of even more exciting enhancements and features that will redefine your experience with our platform. Mark your calendars and we look forward to seeing you then.
The post Welcome to the Andromeda release appeared first on Appspace.