Welcome to the Hydra release
The Hydra release is here and includes more than 20 new enhancements to improve your workplace experience. Watch our Roundup video below or read on to learn more.
EMPLOYEE APP:
In this release we made updates that allow you to leverage the Employee App to enhance communication, engagement and accessibility for all employees no matter where they work.
Access for non corporate email users: Employees who do not have a corporate email address can now be given access to the Employee App. They can easily join your digital workplace by receiving a text invitation and using a one-time password. This will be helpful for frontline workers or contractors.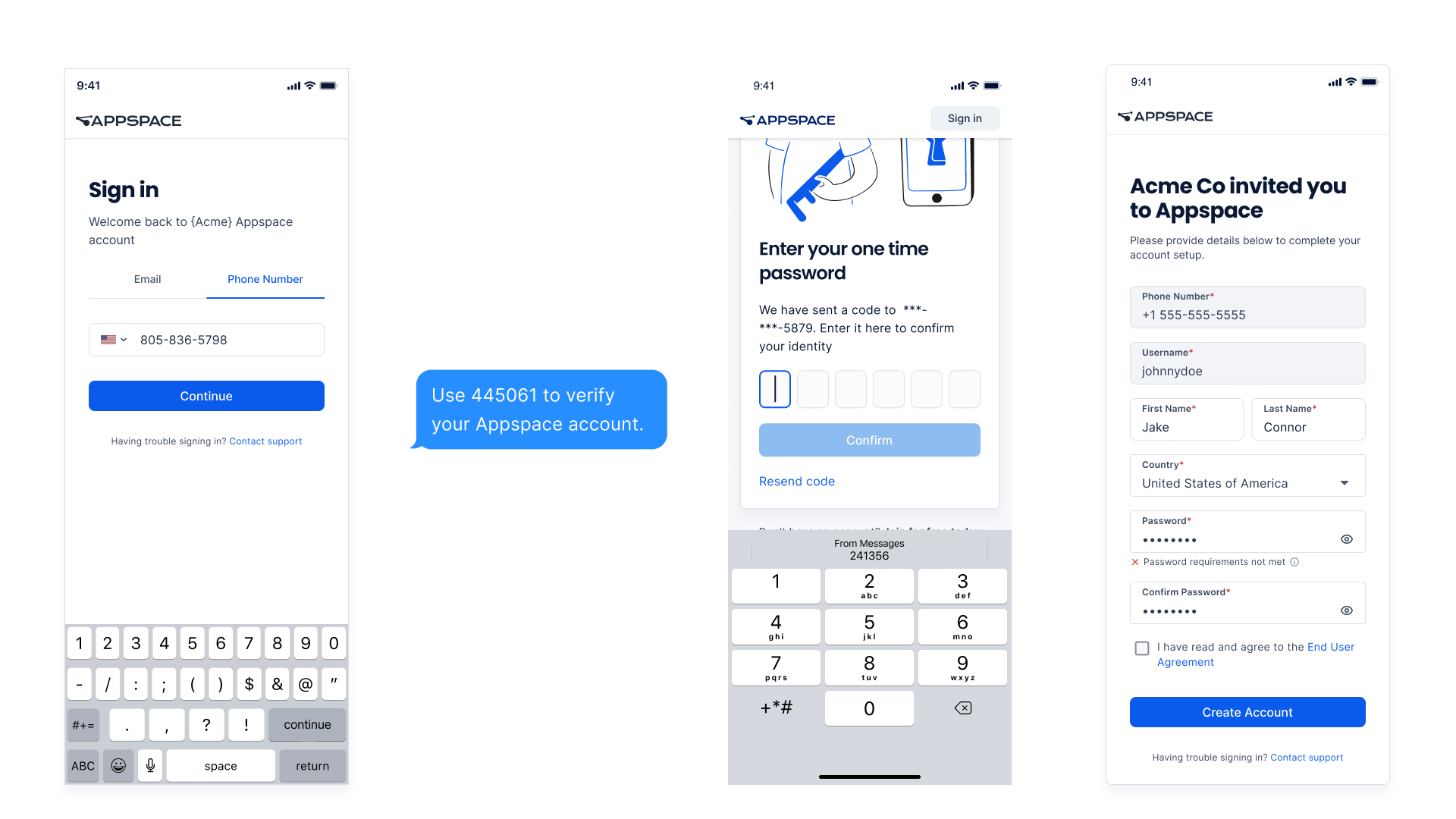 Introduction of Stories: We're thrilled to introduce a feature called "Stories," which presents a fresh approach to boosting employee engagement. Stories offer a robust medium for conveying company messages, incorporating diverse multimedia elements such as images, videos, tables, and more.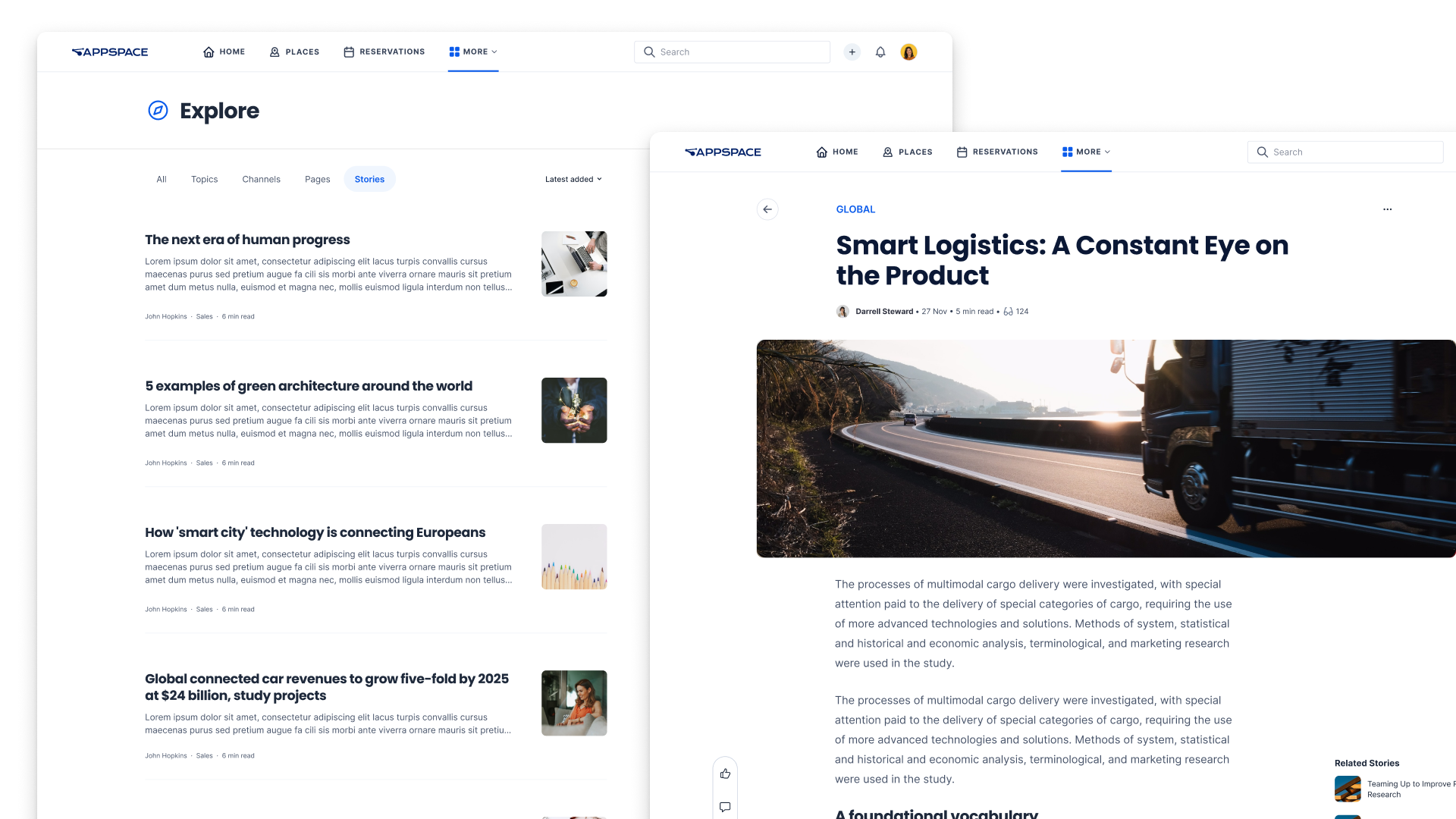 RSVP to Events: Users now have the ability to RSVP for events generated within the Employee App. This feature helps event organizers better plan for their events by getting an accurate count of expected attendees, improving event effectiveness, and enhancing engagement through participation.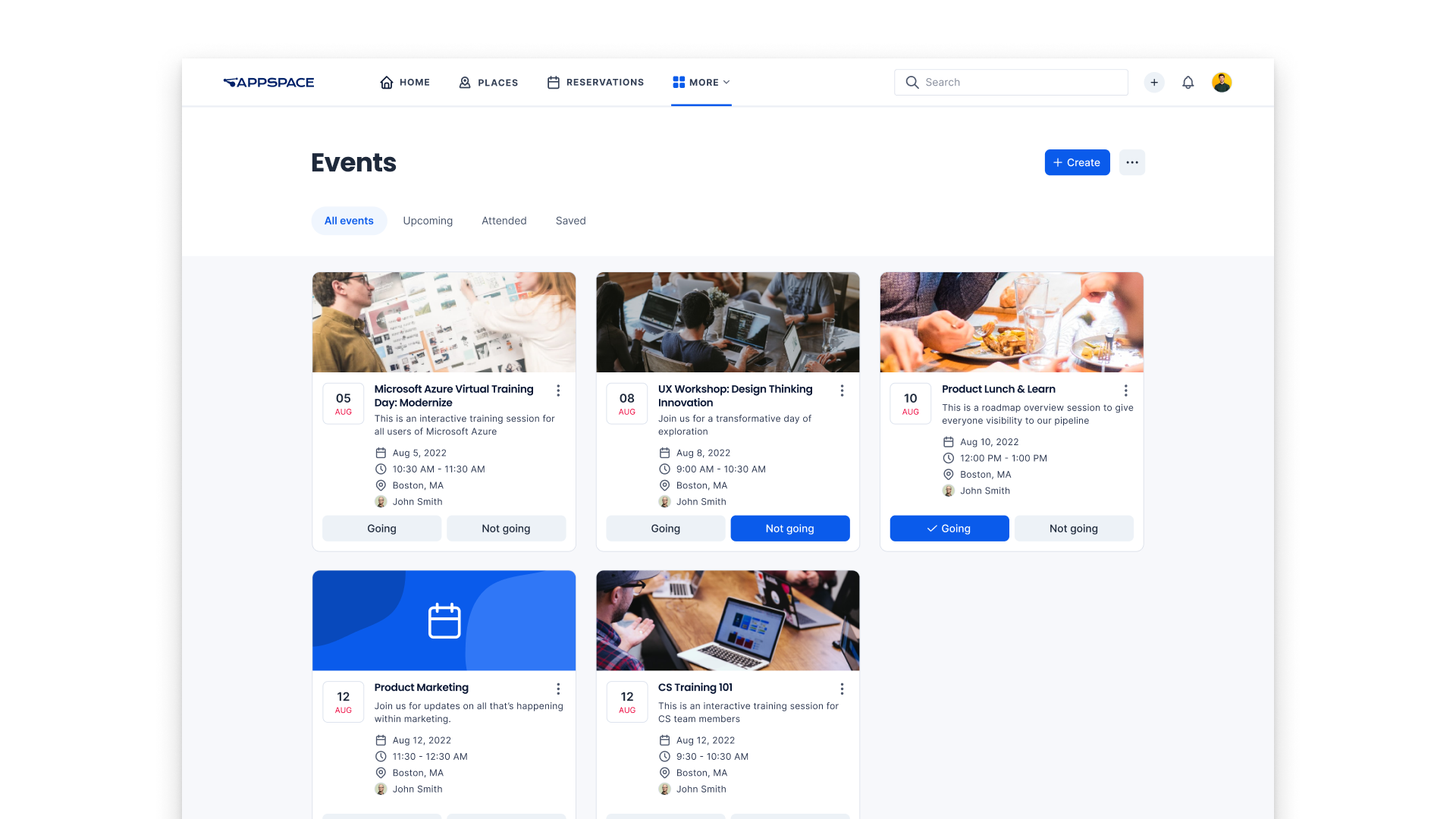 Linking App content: Create links to published pages, events, and other content from the Employee App within the Apps section with ease. This enhancement is designed to improve the visibility and accessibility of important content, making it easier for employees to find and engage with relevant information by creating links to published page
INTRANET:
We are excited to bring you a host of enhancements, reflecting our commitment to be responsive to your feedback. Let's take a look at what's new.
People Directory improvements: We've revamped the People Directory to provide a user-friendly experience to help you find and interact with your collegues:
Comprehensive Sorting: Sort the directory by alphabet, recently joined members, and last updates.
Effortless Browsing: Say goodbye to endless scrolling. With our "Load More" feature, you can easily view the entire list of people in your network without any hassle.
Informative People Cards: Each individual card will include their profile picture, name, role, location and a convenient button for following or unfollowing making it easier to stay connected.
Skills Widget: This widget will help you discover the expertise within your network and connect with those who possess the skills you need.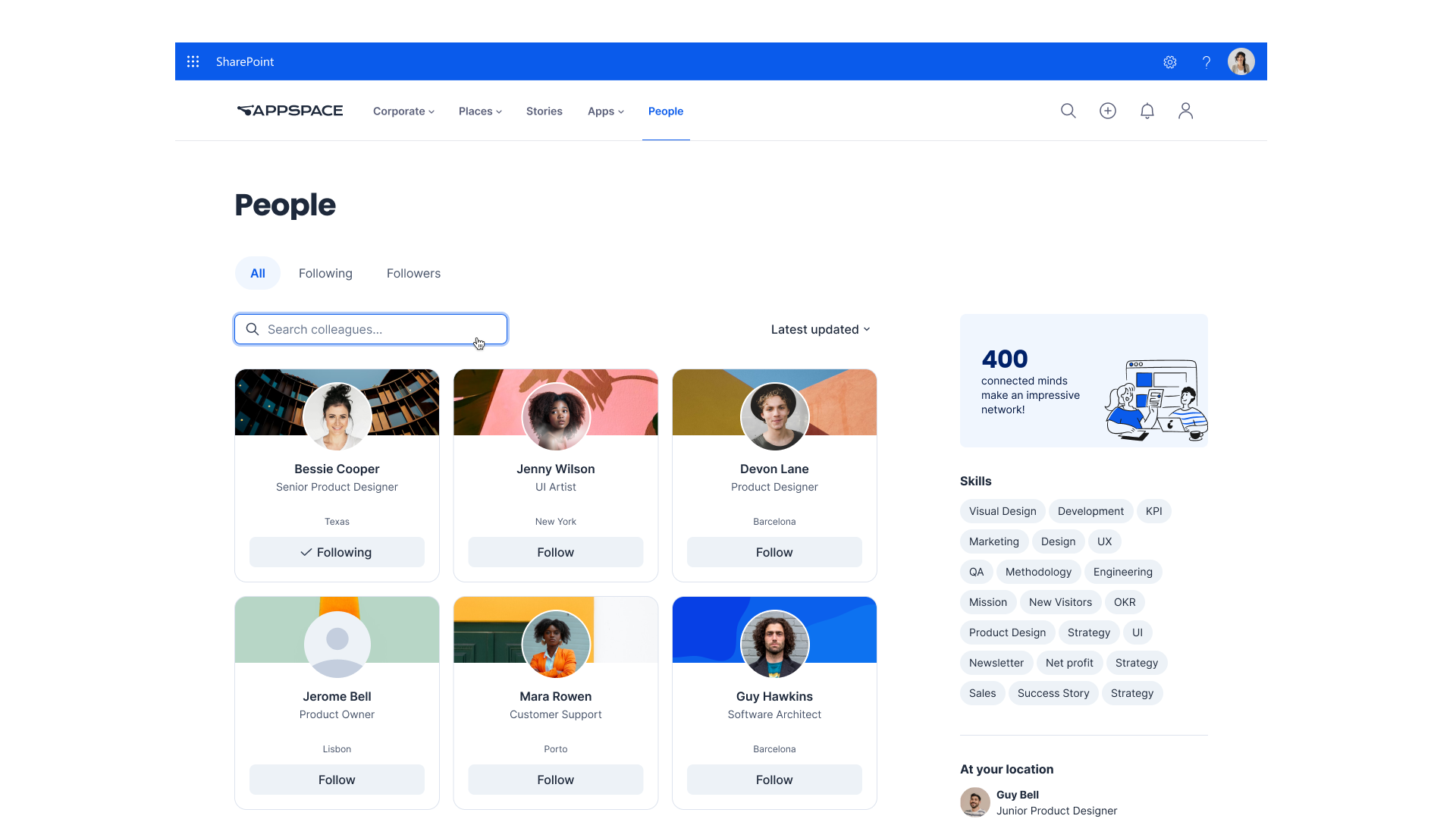 Tables in the Editor: We've added the ability to create and edit tables within Stories, providing a valuable tool to easily structure and present information. Let's take a look at the specifics in the Editor.
Table Management: You now can easily delete tables, add, or remove rows and columns, and customize tables to suit your specific needs.
Convenient Content Management: Deleting content within a cell or the entire cell itself makes it easy to refine your document.
Copy and Paste: Save time by copy and pasting content into table cells, allowing you to work efficiently.
Resizable Tables: You have the freedom to expand or reduce the table size allowing for full control over your document size.
Insert Links: Enhance interactivity by inserting links directly into table cells.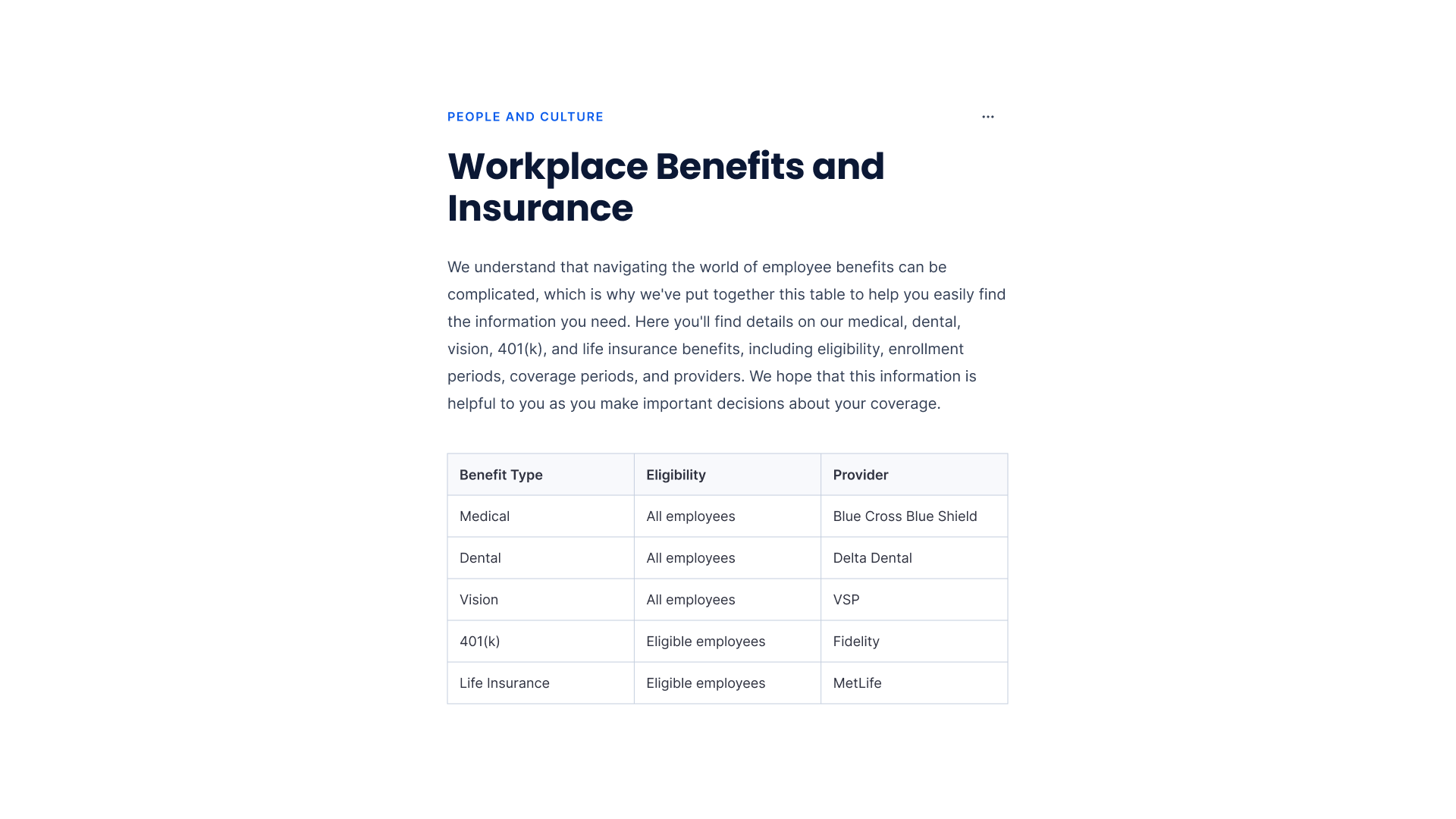 Improvements to top navigation: We've enhanced the process of adding new items and rearranging them in our top navigation bar. With this update, customizing your top navigation becomes as simple as dragging and dropping. You can now easily rearrange items to fit your preferences.
More control for Notifications for Administrators: We've added notifications for reported content and introduced more control for administrators to choose the types of notifications they wish to receive.
Setting publishing 30 min intervals: We've now added the ability to publish stories or pages at half past of any hour. The benefit of setting publishing intervals at 30-minute increments is that it provides more flexibility in controlling when stories or pages become available. Before this enhancement, you were limited to making content available only on the hour, which might not align perfectly with your desired schedule. Now, with the option to publish at half-past any hour, you can better tailor your content release times to suit your specific needs or audience engagement patterns
CARDS & SIGNAGE:
Hydra brings two new enhancements aimed at improving connectivity, accessibility and information display within the workplace.
Passport: With the introduction of a secure Appspace Passport, you now have the ability to establish a connection with Tableau, choose your private dashboard, and distribute to both digital signage and the Employee App.
Checkpoint Cards: Present your legal documents, questionnaires or reservation services with the three additional checkpoint cards added for use in Space Reservation or Visitor Management.
SPACE RESERVATION:
Improve reservations and meeting processes with efficiency through integration of conferencing tools and customized options with these new features.
Multi Resource Reservations: Our multi-resource reservation capability empowers you to effortlessly book multiple resources simultaneously, offering a significant boost in convenience and time-saving benefits.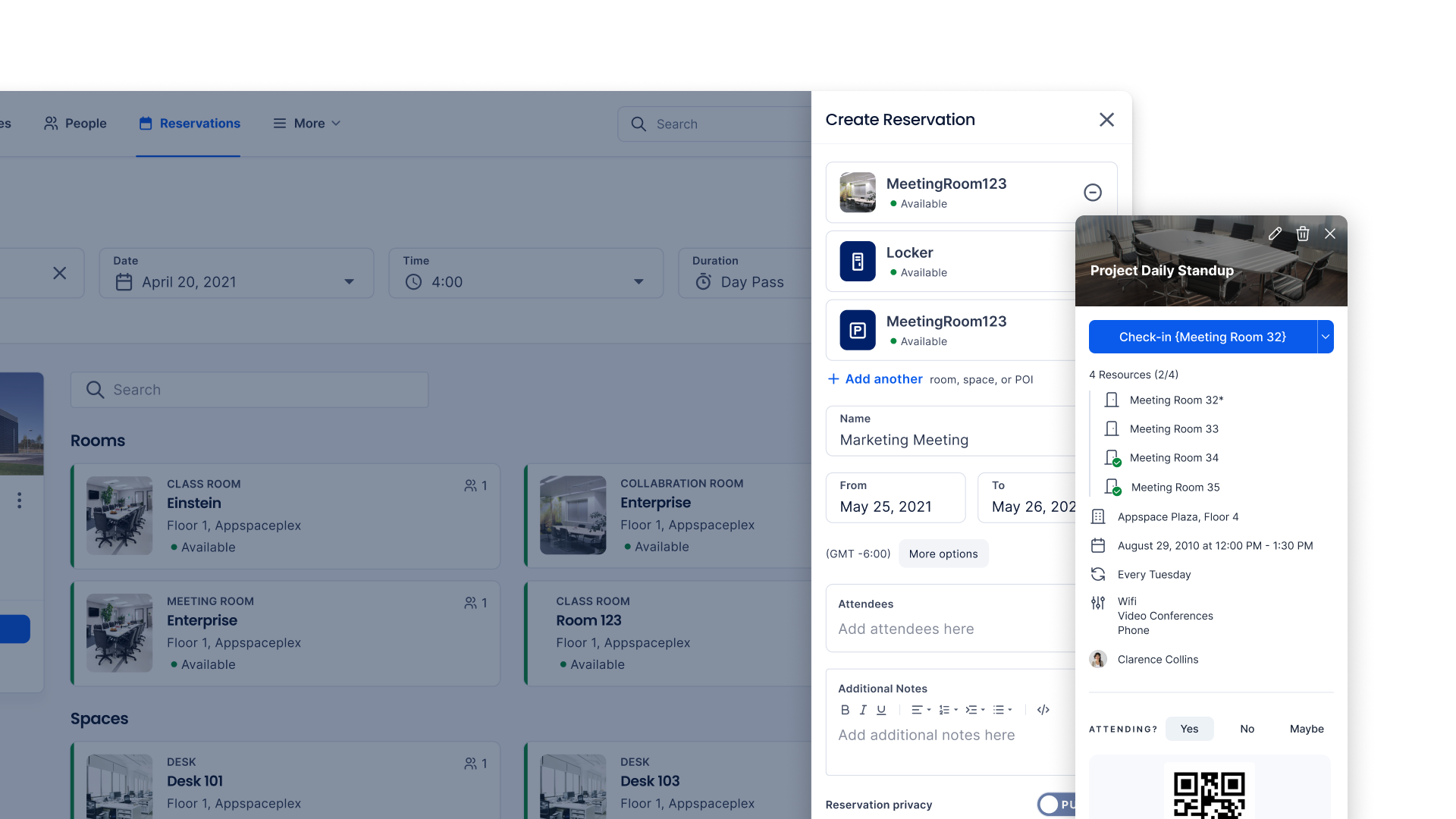 Webex for Conferencing: In our last release, we announced the ability to include Microsoft Teams, Google Meet, and Zoom conference links to meeting invites. And now we're excited to welcome Webex by Cisco into our collection of conferencing integrations. Zoom coming soon pending the Zoom App Marketplace Approval.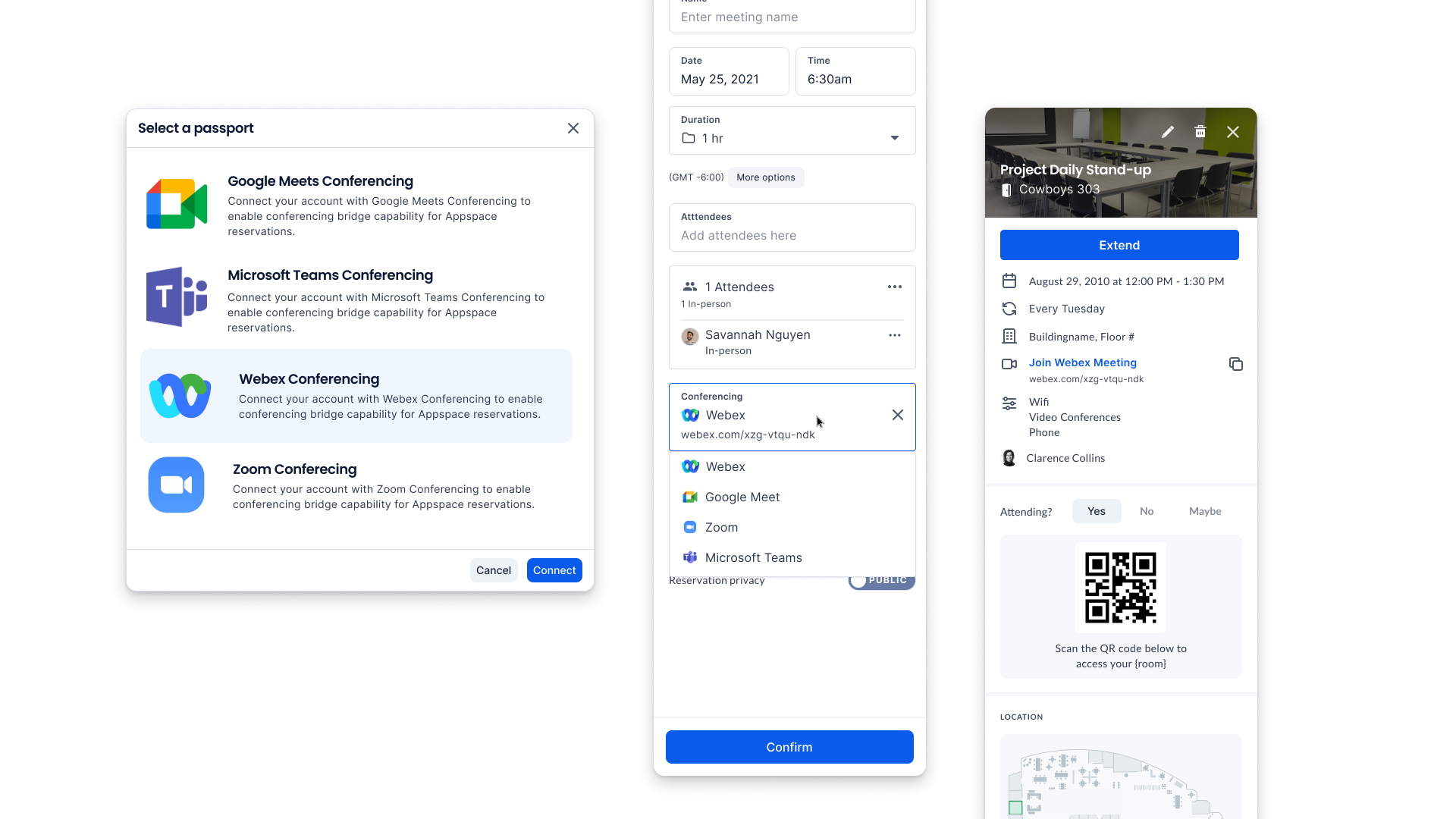 Location Based Notifications: Space Reservation notifications are now customizable by location. This allows companies with multiple locations or subsidiaries to use specific messaging and branding for each site.
PARTNERS & DEVICES:
We've enhanced our capabilities to facilitate content caching, network-based device command control, and performance enhancements for the forthcoming firmware update of AirMedia 3k devices by Crestron.
As always, we uphold our commitment to provide ongoing support for latest releases of partner operating systems and firmware, including the most recent Long Term support version of Android 13 and Google ChromeOS 114.
To learn more about this release, check out the full release notes here.
That's a wrap for Hydra. Next up is Orion coming in December.
The post Welcome to the Hydra release appeared first on Appspace.