What does hot desking mean and how does it work?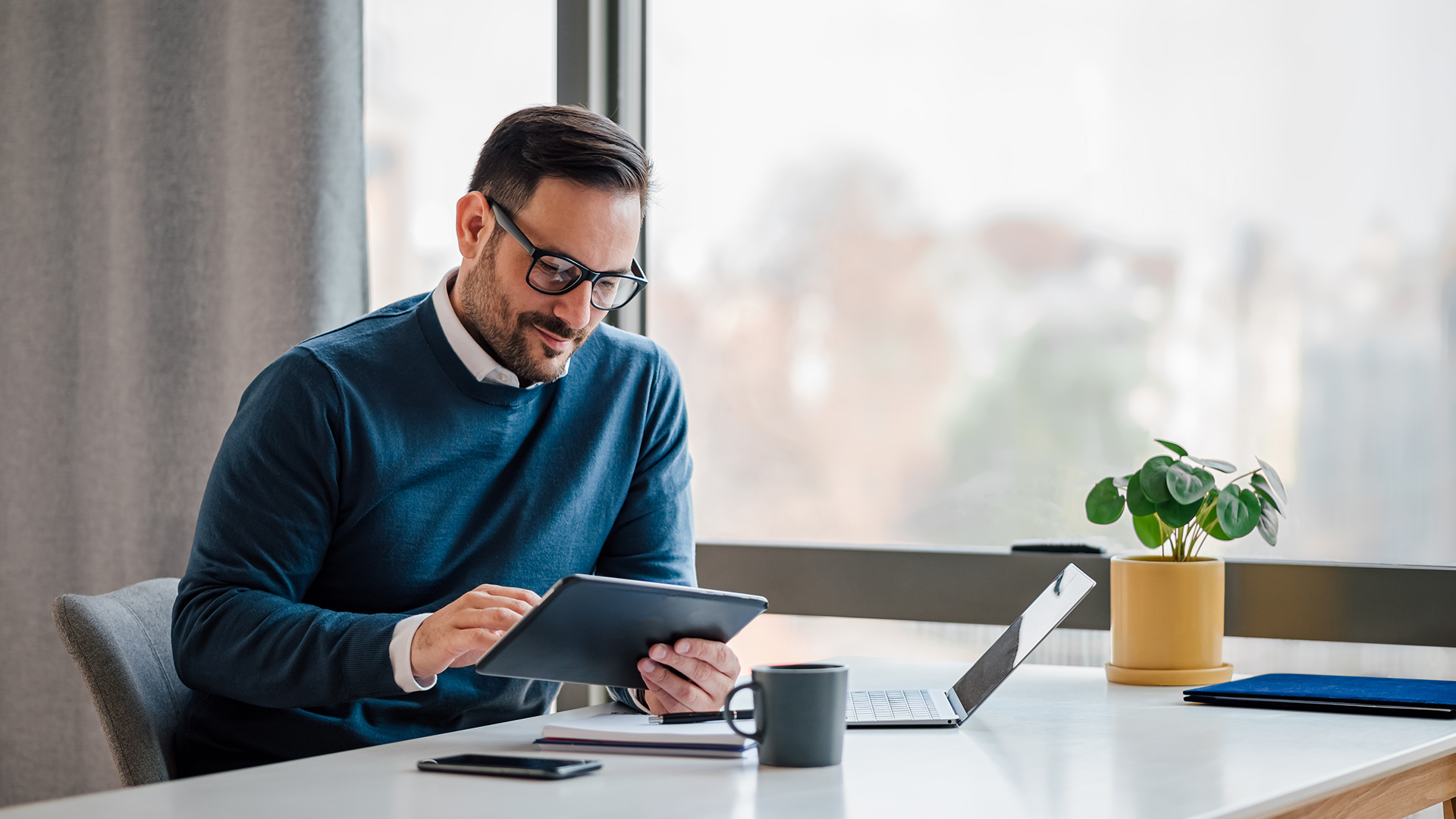 By the end of 2023, 39% of global knowledge workers will work hybrid, according to Gartner. But while it's clear that remote and hybrid workstyles are now permanent fixtures of the modern working experience, what's less clear is how these things are manifesting for businesses. Each organization takes its own approach when accommodating employee flexibility — some requiring in-office time, some staying completely dispersed, and some in between.
There's even more disruption for those choosing some level of in-person office work as employees no longer require fixed desks, cubicles, or offices. For many, the traditional in-office structure is gone for good. And, in its place, hot desking is now becoming more popular than ever.
Ok so what is hot desking? How does hot desking work? And why might it be an effective option for your organization's environment?
What is a hot desk?
No, it doesn't involve Ryan Reynolds working (sorry). Hot desking is a term that's used to describe a method of organizing a work environment. It looks like this: open, unassigned desks that employees can book as they become available. But hot desks don't have to be actual desks – they can refer to the physical spaces employees can book, like booths, long tables, or other creative spaces.
How does hot desking work?
The easiest way to manage a hot desk environment is to use desk booking technology. Luckily, Appspace has you covered there. Employees can use this software to book desks in advance, so people choosing to be in-office on a given day are assured a workspace.
What are the benefits of hot desking?
There are many reasons companies prefer hot desking over fixed desks as an office organizational practice. Here are some benefits to think about.
Smarter use of office real estate? Check.
Without assigned desks, you can make the best use of your existing office space. And you can even consolidate space to be more cost-effective. In a hybrid-remote scenario, much of your office space goes unused if you choose to have fixed desks.
With hot desking, you can pare down available workspaces so employees know what's available in advance and make in-office plans accordingly. You'll not only save on rent by choosing a smaller workspace, but you'll also save on all the office equipment that comes with it, like computer parts and printers.
Improved collaboration and social connection? Check.
According to new research, 85% of employees consider whether their colleagues will be there when deciding when to work from the office. Hot desking allows employees to move freely about the office and choose where they sit. Without assigned desks, the physical walls of departments break down, and employees collaborate with cross-departmental colleagues more often. This collaboration can also result in a stronger workplace culture and innovation. So it's really a win-win.
Improved productivity? Check.
In more traditional, fixed-desk scenarios, employees were often stuck with the spaces allotted to them in work environments. Their preferences (like lighting, window access, and proximity to communal areas) weren't usually considered.
With hot desking, employees can choose which spaces serve them best. Some work more productively when they're closer to groups of people, whereas some get more done in quieter, darker spaces. The flexibility of choice empowers everyone to do their best work each day they're in the office.
An attractive work experience? Yes, please.
Most employees today are looking for greater flexibility across the board in their next career move. If you want to attract top talent, that means offering benefits employees want — one of which is hot desking.
Don't limit your creative, intelligent workers by assigning them spaces. Give everyone the freedom to choose when to come into the office and also how they work when they're there.
Curious about hot desking?
Great. We can help. If you think hot desking might improve your organization's productivity and efficiency, get in touch with Appspace. We'll talk you through how to get started and what technologies you'll want to explore to set it up for your organization.
The post What does hot desking mean and how does it work? appeared first on Appspace.