Appspace tip: RSVPing to events in the Employee App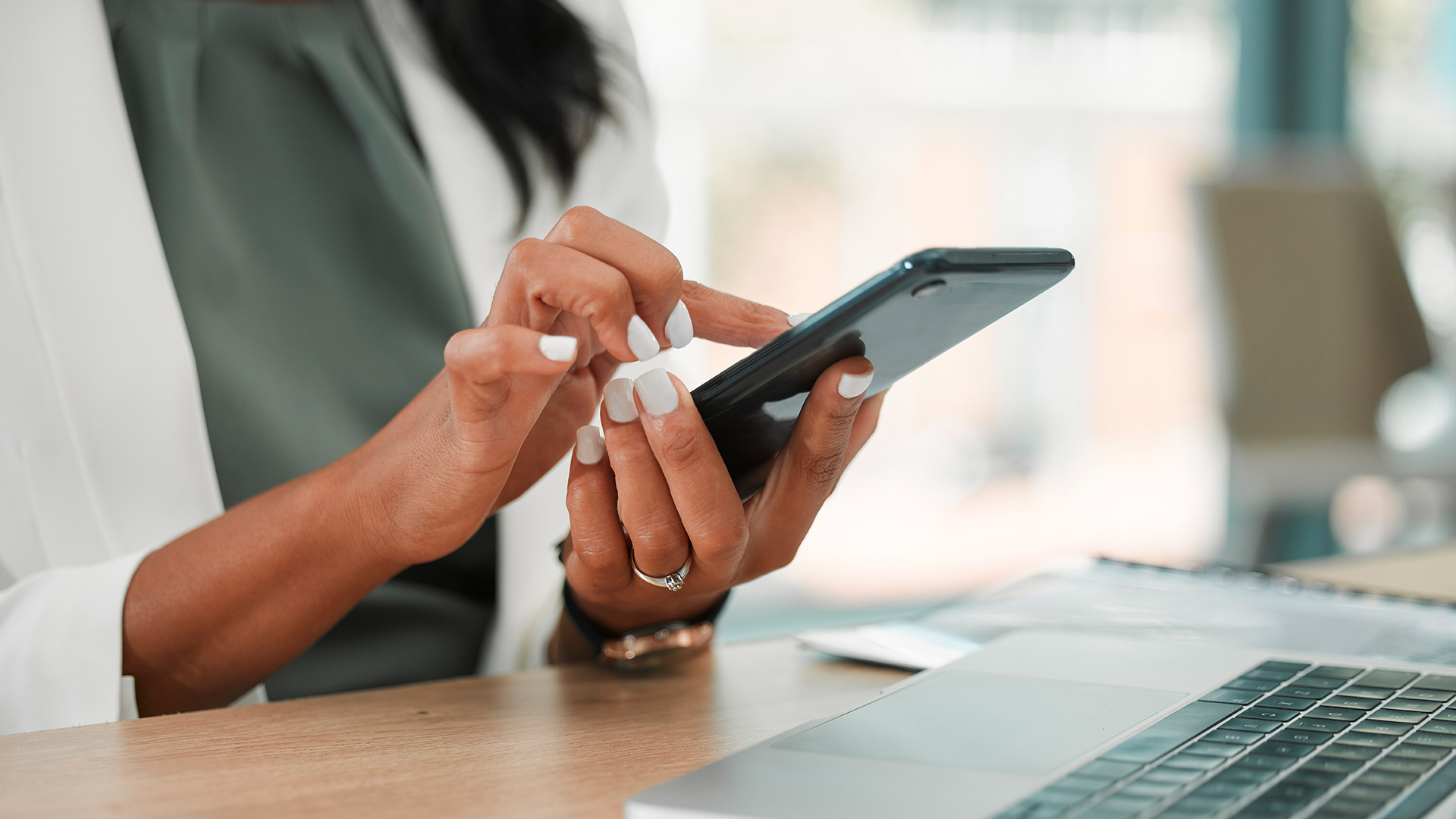 Wouldn't it be great if you could effortlessly manage and track attendance for all of your company events? You'll love these latest Appspace features.
Back in January, we introduced Event Posts in the Employee App—a game-changer for event organizers. With this feature, they can easily publish company events from one centralized platform, boosting visibility for all employees. But that's not all.
With our latest Hydra update, we've added something special: RSVP functionality. Why is this a big deal? Well, when planning an event with AV, catering, and other services, having the confirmed number of attendees is crucial for organizers. And we've made it easy to get that information.
Now, organizers can decide whether to require RSVPs for their events, simplifying the attendee management process. No more guesswork or last-minute surprises. Just streamlined event planning.
How to set up RSVP for an event
To set up RSVP for an event, just turn on the Requires RSVP switch when creating or editing an Event Post – It's that simple. And be sure to provide a meaningful headline, description, and banner image to draw attention.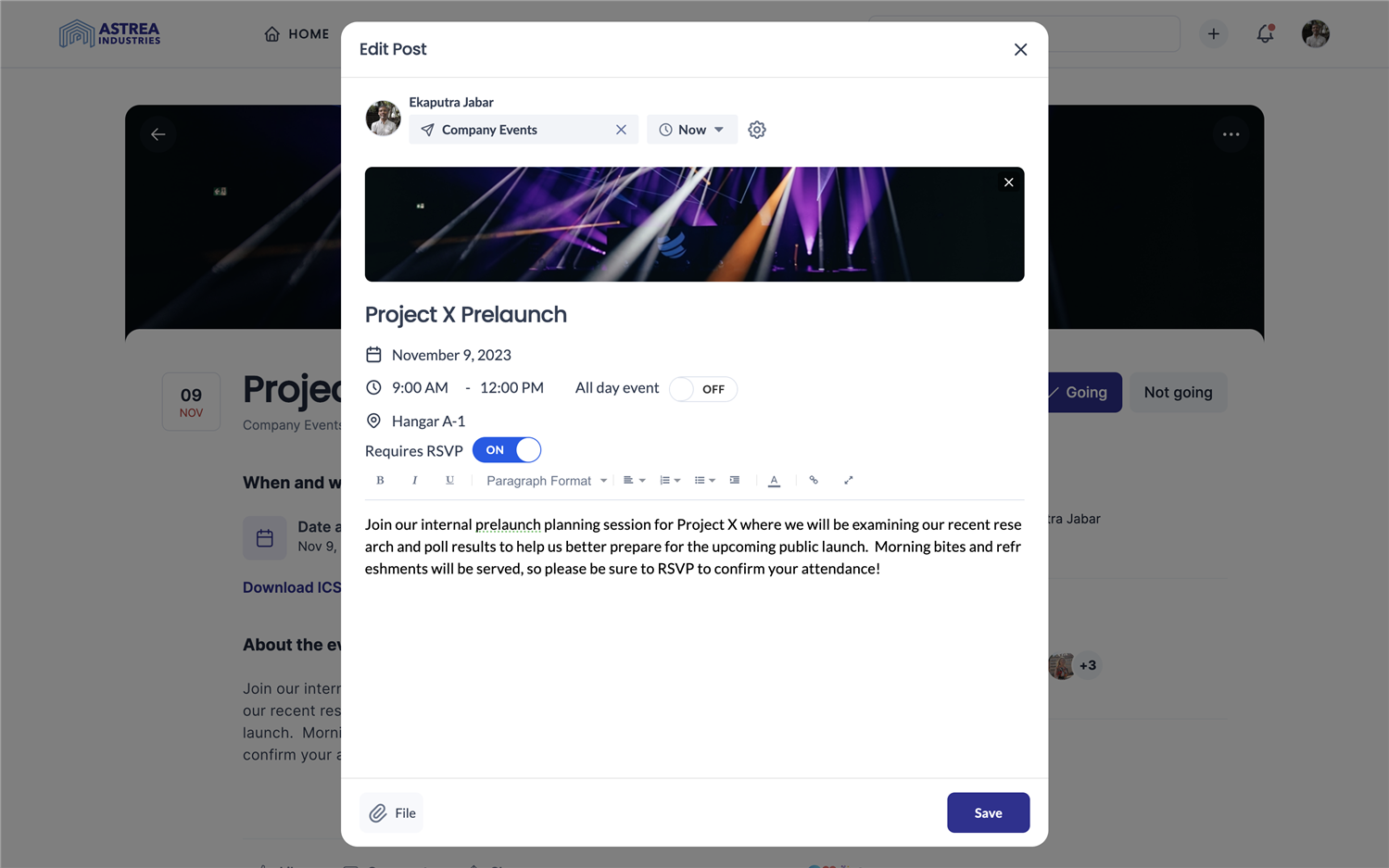 Who can see events?
Event visibility depends on the Channel properties. If it's published globally, everyone in the organization can see it. But if it's published for a specific location, only users there can see it.
Need a quick refresher on Channel settings? Check out the Knowledge Center for more info.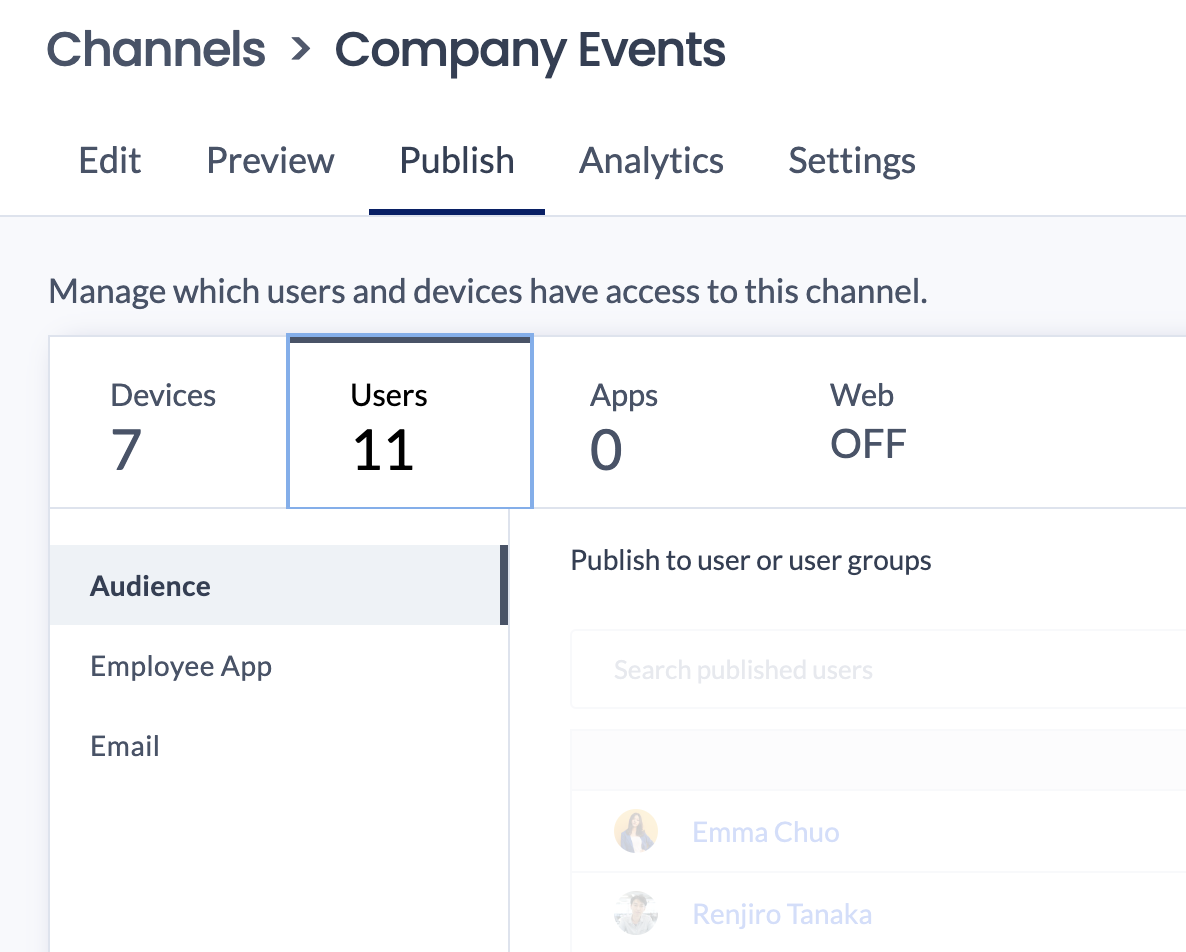 Have a big event you want everyone to know about? Feature it.
If it's an important enough event that needs to be viewed by as many eyeballs as possible, why not feature it? Just like other featured items, Featured Events will appear in the dedicated Featured block in the homepage and under the Channels the events appear under.
To feature an Event Post, you'll need to go to Post Settings, turn on the Featured switch, and set how long you want the event to be featured for. One week? A month? It's up to you.
Once enabled, the users who are able to see the event in the Employee App will be able to provide their attendance response.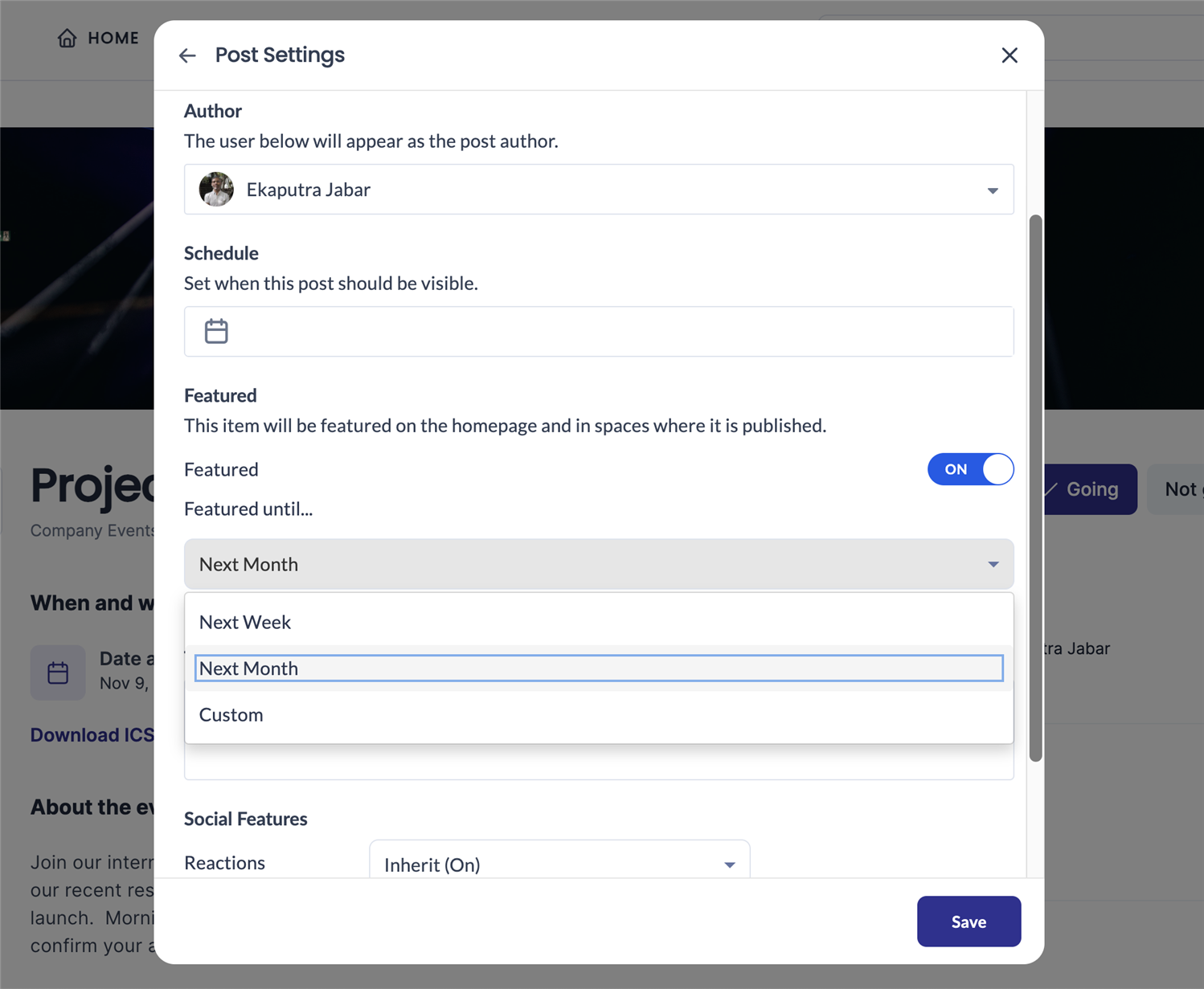 Where will events appear?
The Homepage: When a new event gets posted, it will show up as a recently published post at the top of the homepage. Users will see the event headline and can quickly respond by clicking on either the "Going" or "Not going" button of the event post.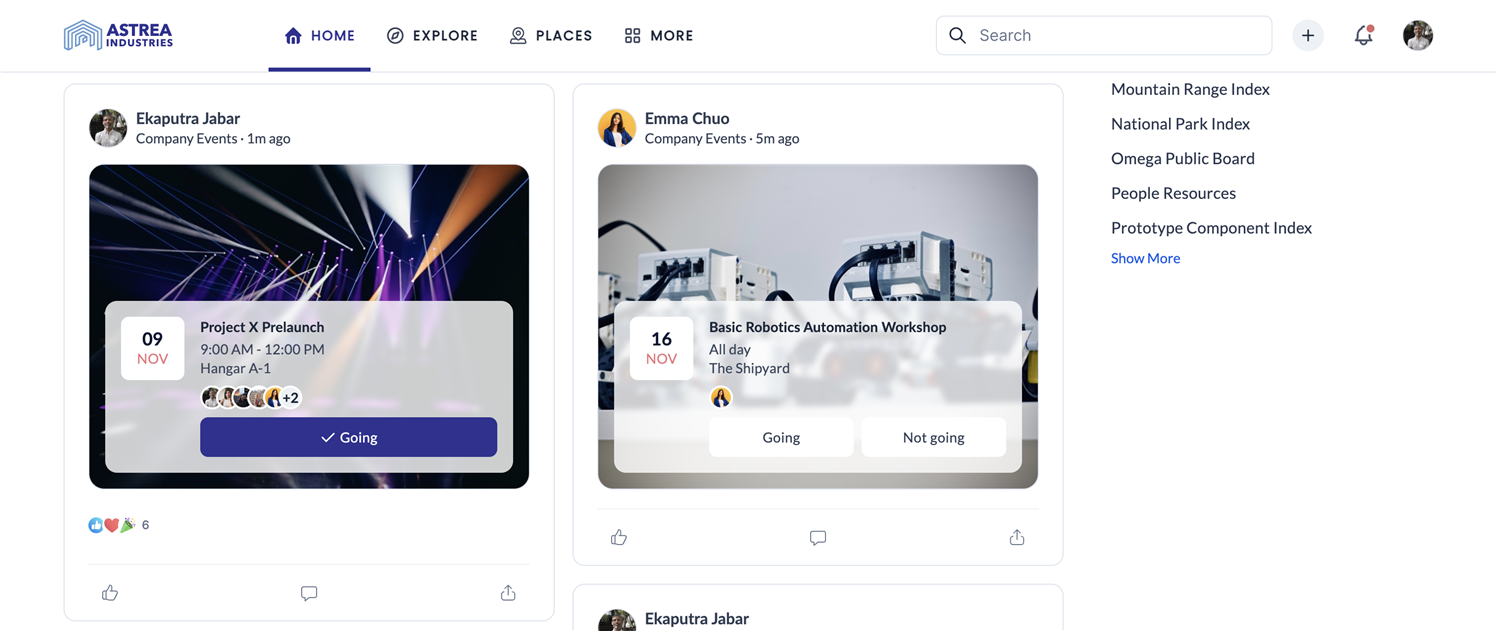 The Channels Page: Users navigating to the Channels page in the Employee App will see events that have been added to that particular Channel. The most recently published event will appear towards the top, and users can RSVP directly from there.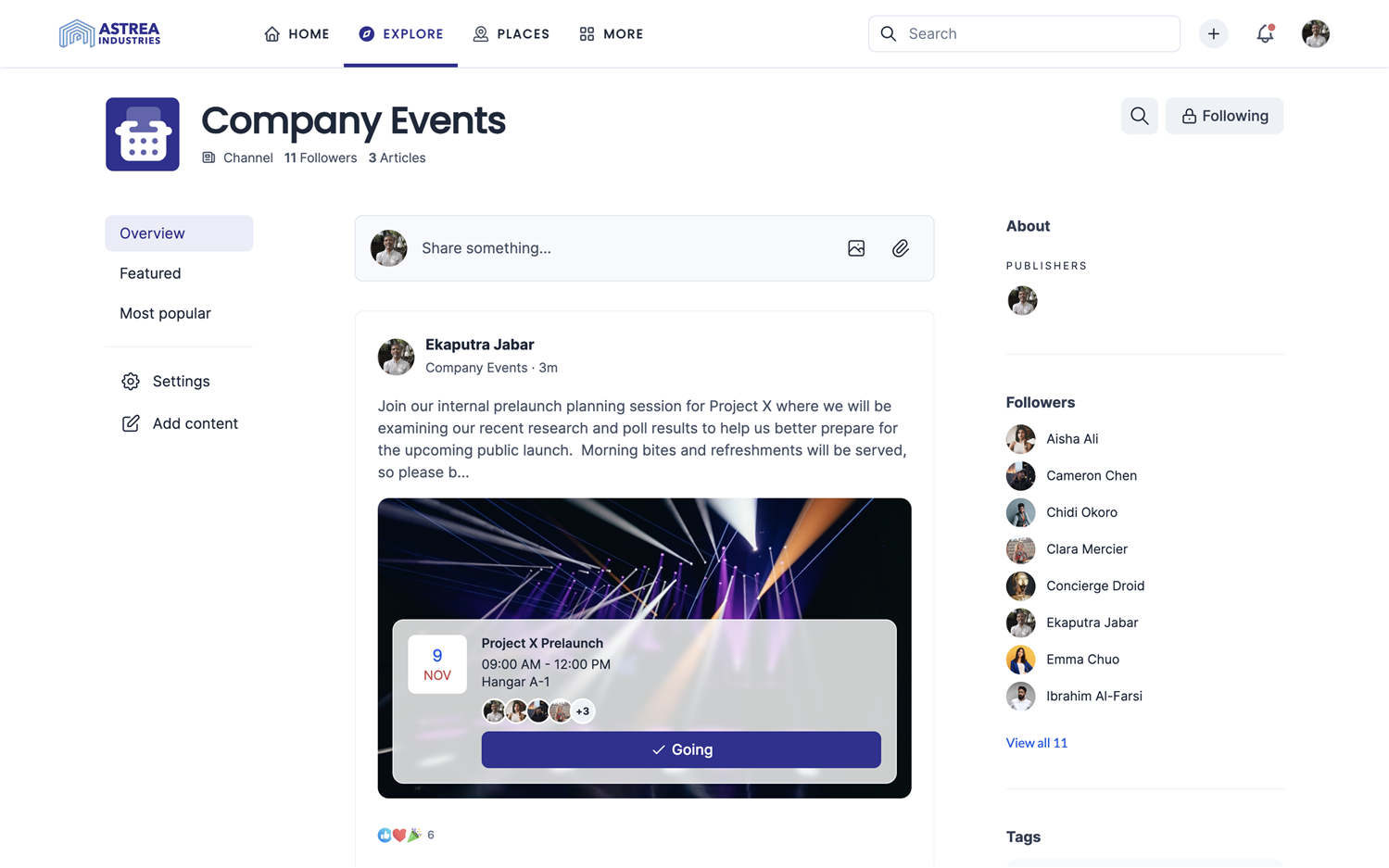 The Events Page: Employee App users can also navigate to the Events page from the navigation menu and RSVP to any of the listed events from one central page.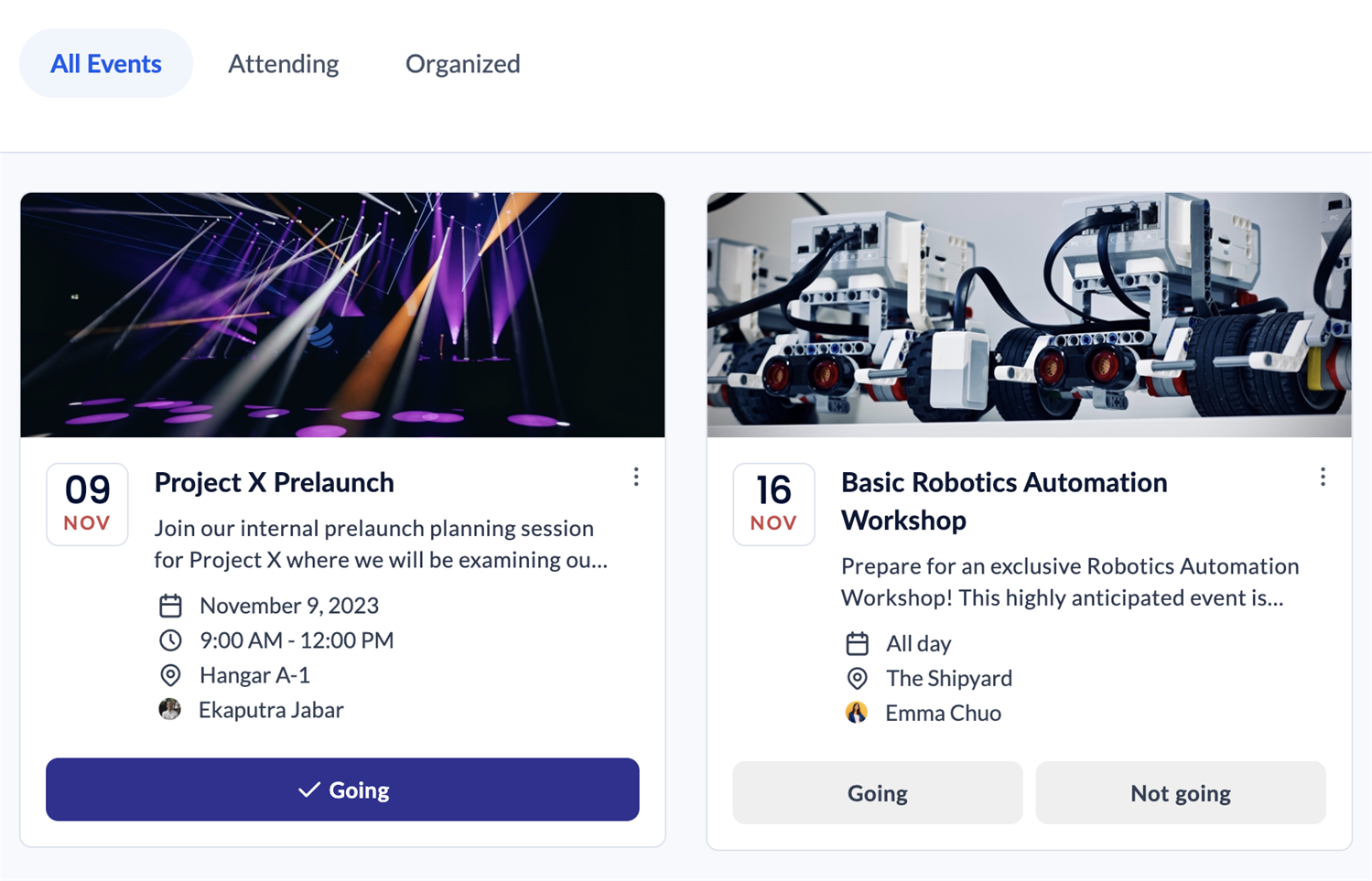 The Event Details Page: For users who prefer to get all the details of an event first before committing, they can go ahead and RSVP from the event details page itself.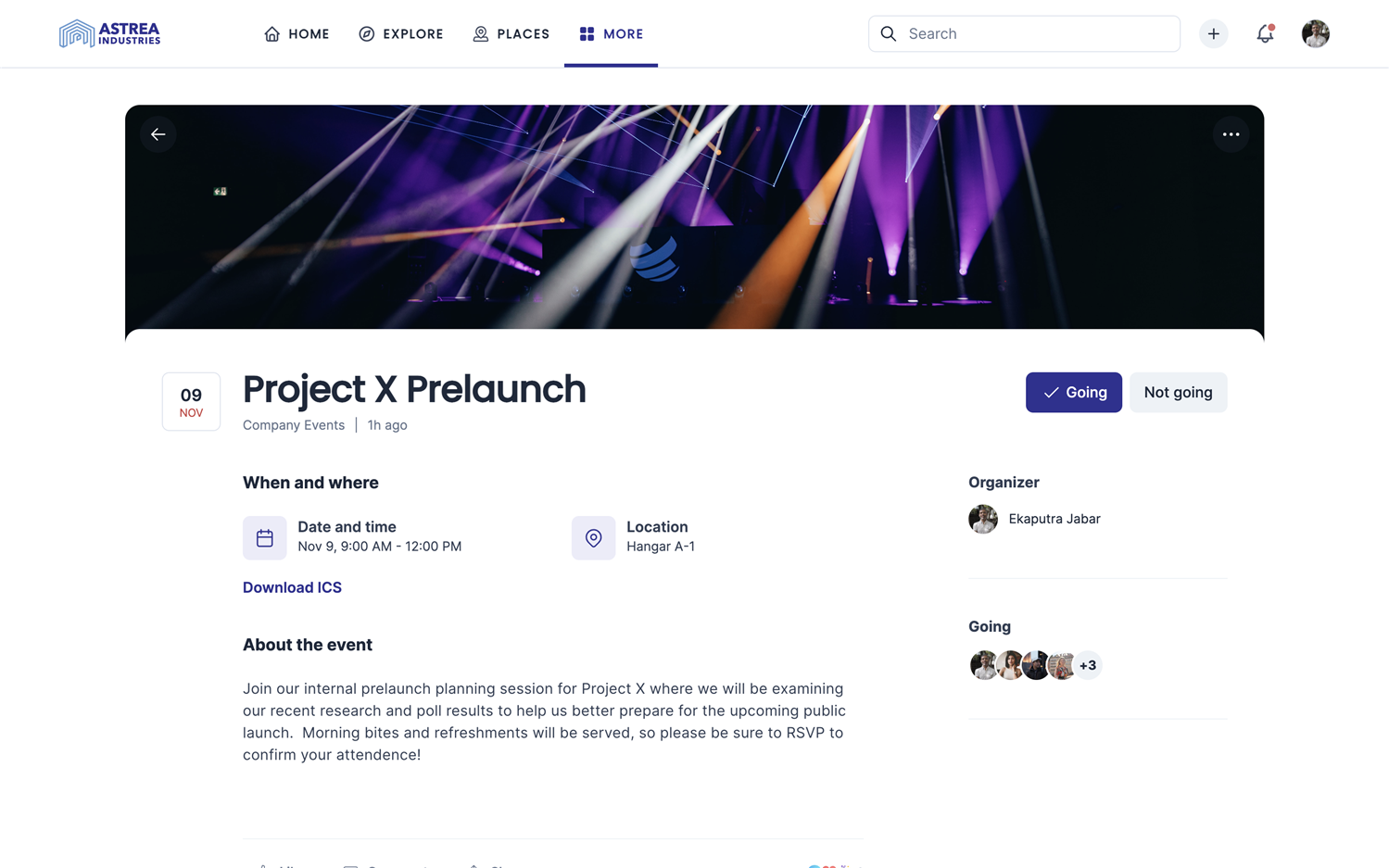 Who's going?
The point of the Event Post RSVP feature is simple: it's there to give you a clear list of folks who are planning to attend the event. Only those who have RSVP'd by selecting the "Going" option will show up in the attendee list. By only showing confirmed attendees, both the event organizer and attendees can know exactly who's coming without any extra clutter.
Check out the Knowledge Center for more info on creating Event Posts.
More to come…
This first iteration of the RSVP feature makes it easy to check the number of attendees for their events. For future updates, we're planning to enhance the functionality of Employee App Event Posts by integrating them with Space Reservation resources. This will take things to the next level and enable integration with calendar providers for a smoother collaboration experience.
The post Appspace tip: RSVPing to events in the Employee App appeared first on Appspace.