Appspace WOW23 recap: A fully immersive workplace experience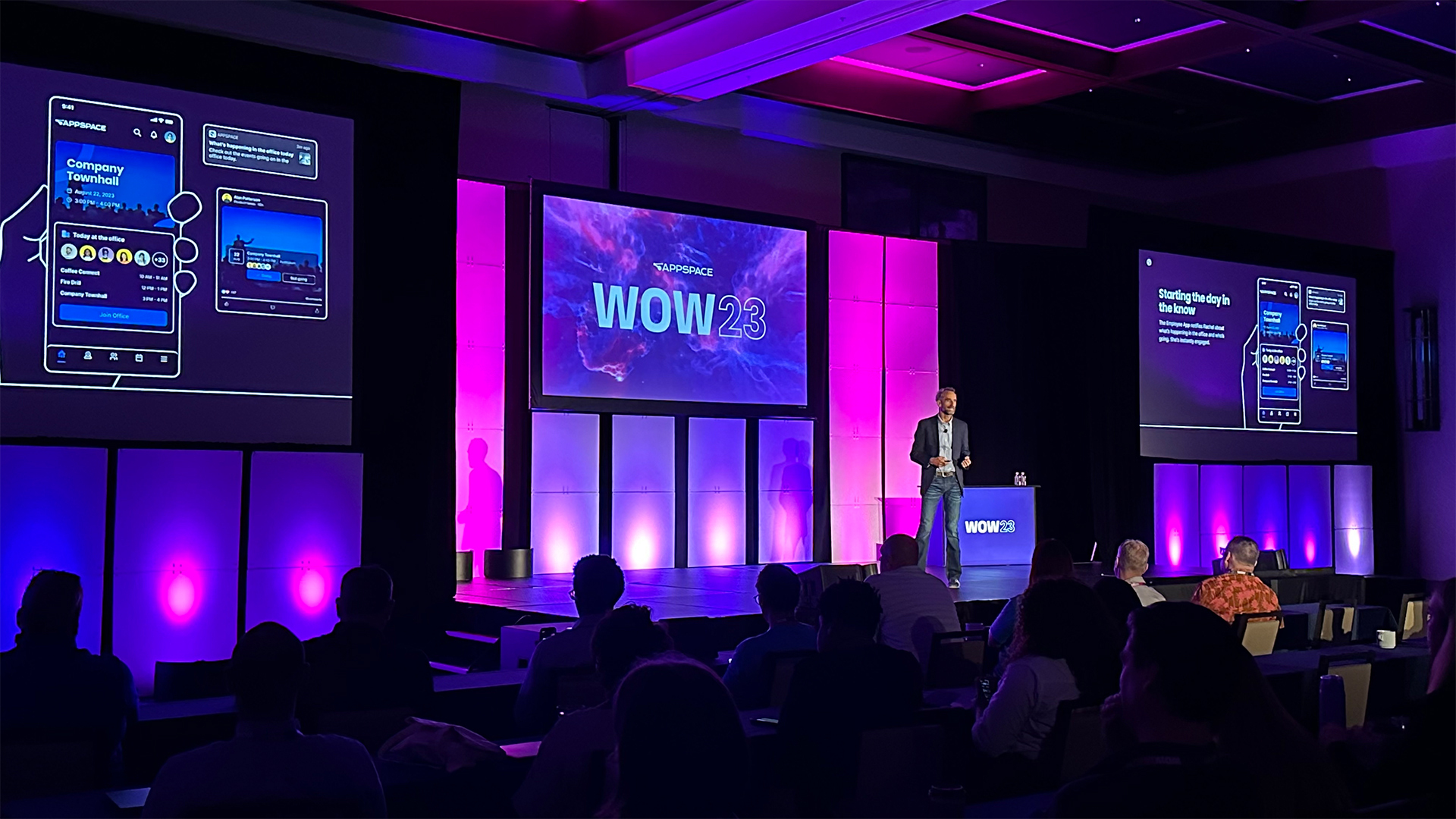 Appspace World of Work (WOW), has wrapped. This first-of-its-kind user conference welcomed hundreds of Appspace customers and partners for networking, inspiring keynotes, and hands-on workshops. From September 27-29, we turned the JW Marriott Nashville into a fully immersive workplace experience, with everything from digital signage to wayfinding to space reservation all powered by the Appspace platform.
Centered around "the power of connection" theme, the conference combined three tracks (the building blocks of a great workplace experience): The Digital Workplace, the Physical Workplace, and Your Workforce.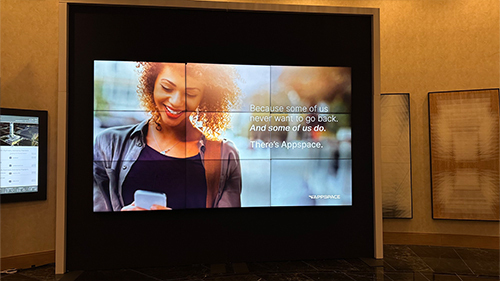 Here are some key themes and takeaways from WOW23:
Connection is everything
When considering if they want to work from the office, 85% of people factor in whether their colleagues will be there. At WOW23, we explored how a workplace experience platform can help create those connections.
Organizations have to work even harder when it comes to connecting deskless workers. Guy Silver, our keynote speaker from Costco, did a deep dive on how the world's largest retailer is "driving engagement in bulk" (on-point presentation title, right?)
Costco is taking company culture to the next level with a digital signage system designed to engage and inspire.
Read more about Costco and Appspace here.
Accenture keynote Michael Przytula dived into the problems with siloed technology and challenged everyone in the audience to seize the opportunity to redefine how people work.
"You've been given a once-in-a-lifetime opportunity to redefine how your people work, possibly for generations to come.
My question to each of you here today is…will you take it?"
– Michael Przytula, Accenture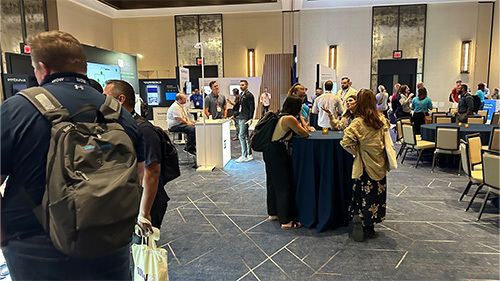 Many offices are getting 'smaller but smarter' – here's why
According to LinkedIn data, 50% of job applicants prefer not to be in the office full time and 40% of current employees say they would quit their jobs if required to be in the office full time.
These statistics highlight the importance of a physical workplace that justifies the commute.
It's all about the "purposeful consumption of the office" – a trend we explored in this webinar a few months back. People need a compelling reason to go into the office.
With corporate real-estate markets contracting, many companies are shifting their focus towards smaller, agile workplaces. These adaptable spaces are designed to respond quickly to the changing needs of employees and tasks.
You may be surprised that the hospitality industry is setting examples for the workplace experience arena. Walk into any restaurant or bar and you'll see a QR code to view the menu, right? It's easy. Simple. And in a hotel, you're made to feel welcome and looked after. Looking to successes in the hospitality industry, functionality like simple check-in, wayfinding, and occupancy sensors are all becoming big ticket items in the workplace.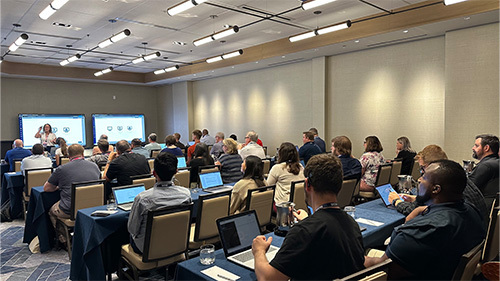 Strategies for the new workplace experience are mimicking the consumer experience: create a welcoming, engaging environment where people want to be.
Learn more about the experience-centric new office.
AI has disrupted the workplace (no kidding)
If 2023 had one keyword attached to it, AI might be the top contender. For better or worse, AI has shaken up the way we work. It's been a game-changer, revolutionizing industries and reshaping job roles.
WOW23 was the launchpad for Appspace's AI engine – along with our new Appspace Connect integrations hub and industry-first employee app capabilities.
We're using AI to create smarter and more connected workplace communications and facilities solutions, with:
Insights that help organizations understand how employees are feeling with data from user content and behavior.
Generative AI that makes it easier and faster to create engaging content faster with text prompts.
Conversational AI that helps employees facilitate room booking, find specific content or people, or surface search results based on context.
At Appspace, we're imagining a future where AI makes your job easier (without taking it). Learn more here.
ESG rules
Environmental, Social, and Governance (ESG) has become increasingly crucial for organizations. It includes practices that prioritize environmental sustainability, social responsibility, and effective governance. And it's shaping how companies make decisions and achieve long-term success globally.
According to SHRM research, 86% of employees said their employer's ESG goals make them proud to work there, make their jobs more meaningful, and make them want to stay.
During WOW23, we explored how Appspace empowers companies to achieve their ESG goals. From innovative IoT integrations that measure indoor air quality (IAQ) to seamless communication solutions fostering employee alignment, customers gained invaluable insights into the transformative capabilities of Appspace.
With partners like Metrikus and XY Sense, we're empowering customers with real-time data to improve the work environment.
Check out these customer stories to learn more:
Consumerizing the employee experience: What it means and why it matters
Whether you're at work or home, you're still you. And when you get used to intuitive, personalized experiences in life, you come to expect the same ease and effortlessness at work. Think Netflix or booking.com. Systems that connect and know what you need. Our CEO, Tony DiBenedetto, summed it up in his keynote: "If Instagram can know you better than you know yourself, why can't work be like that?" Personalized. Painless.
Increasingly employees expect their workplace tools – their intranet or booking systems – to help them get their work done. That's exactly what's at the heart of Appspace. Our platform is designed to make everyone love where they work.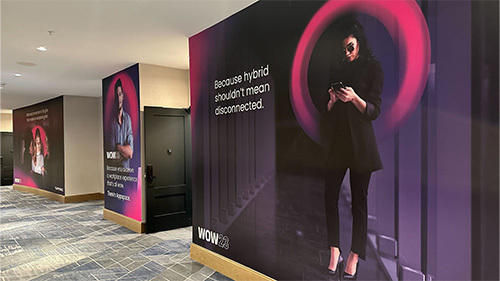 If you came along to WOW23, we hope you took away lots of great ideas, practical tips and strategies for your workplace. Share them and use #WOW23.
Huge thank you again to our customers, partners, and sponsors. Until next time.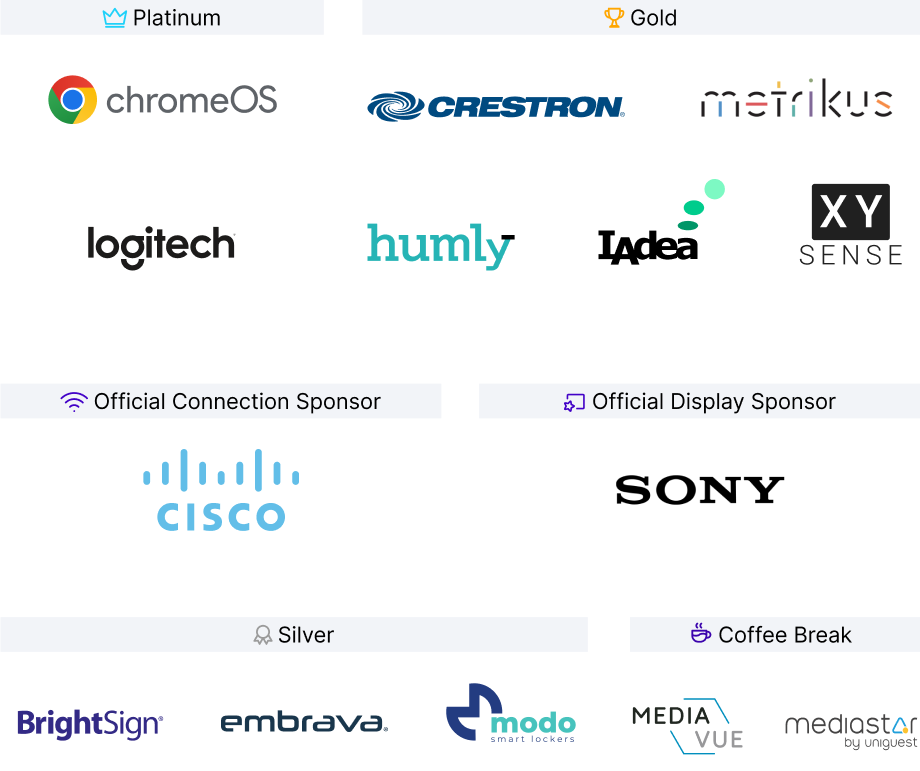 The post Appspace WOW23 recap: A fully immersive workplace experience appeared first on Appspace.