From Netflix to higher ed: Creating a friction-free campus experience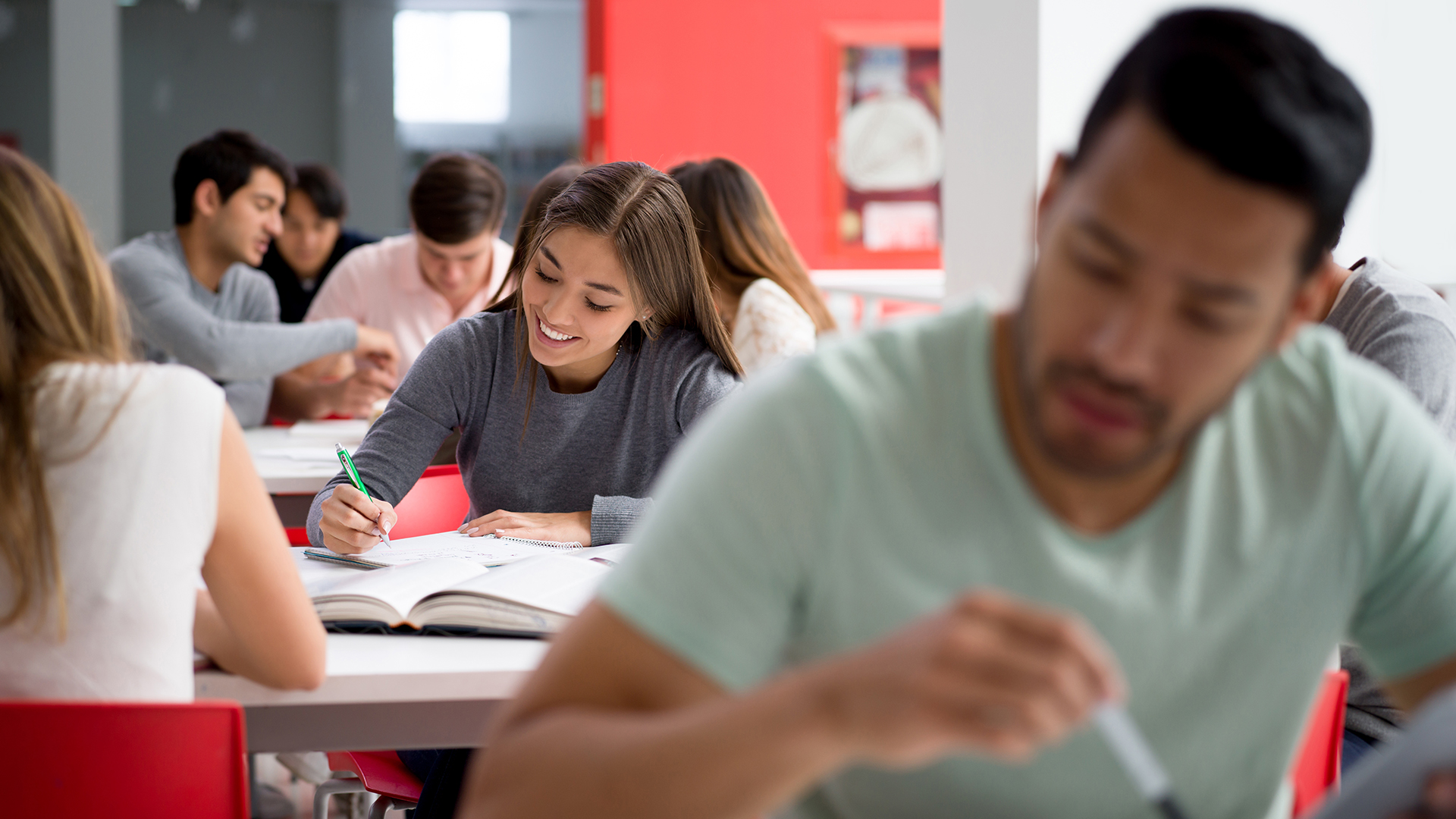 Imagine a college experience that's as intuitive and personalized as using Netflix or Uber. It's not just what students want nowadays – they expect an experience that mirrors the best of what technology has to offer.
According to Deloitte, "innovative institutions recognize the importance of true transformation using technology that enables frictionless, touchless, and intuitive experiences driven by a digitally connected community."
A connected campus removes barriers and silos, allowing students, staff, and faculty to thrive without constraints.
So, what steps do colleges and universities need to take to achieve that friction-free campus experience?
Go all-in on a connected campus
The concept of the connected campus, where technology drives the student experience, isn't new. But it's no longer the futuristic vision it once was – and higher education institutions are evolving quickly.
Research shows that students want more seamless, personalized digital experiences. Similarly, faculty members have their own expectations, including a digital workplace that provides easy access to information.
The future of higher education, according to Fierce Education, is the "combination of physical space and integrated digital platforms with the focus being on the students and faculty."
Improve cross-campus communication
Technology has the power to connect and rally the campus community.
Digital signage solutions are an easy way to share campus events, news updates, and emergency alerts. And when that signage is connected to other solutions (like a campus app, for example) it means getting the message out across multiple channels so people are engaged wherever they are.
Picture this: It's orientation week, and as new students set foot on campus, they're greeted by a massive 40-foot LED screen sending out warm welcome messages. Check out how the University of Northampton is getting creative with digital signage.
Make campus navigation easy
Arriving on a large, sprawling campus can feel like being dropped in a complex maze of buildings and pathways. It can be overwhelming and frustrating for students and visitors to find their way around. Having well-designed digital wayfinding in place helps ensure smooth navigation throughout the campus, creating a welcoming environment for everyone.
Build bridges between departments and faculties
Higher education institutions are in the knowledge business. So there's no end to the massive volume of information that needs classifying, storing, and sharing. A modern intranet applies a robust knowledge management system while keeping things simple for users looking for policies, guidelines, and other frequently accessed information. Enhanced search capabilities allow users to find what they need fast.
Use data for good
Data and analytics have a major role in boosting the campus experience for everyone involved. For example, by looking into how students use campus resources like computer labs and study spaces, institutions can make smarter decisions about resource allocation. Real-time data on campus activity and behavior allows colleges and universities to level up the experience.
Moreover, technology like workplace sensors and the Internet of Things (IoT) offer huge potential for helping institutions reach their environmental and sustainability objectives.
See how a global professional services firm is delivering on its ESG goals with occupancy sensors and smart building solutions.
The new campus is here and it's connected
Creating the kind of frictionless and personalized experiences students, faculty, and staff expect relies on the right technology. With a unified platform for communications and campus management, institutions can connect and engage the entire community.
The post From Netflix to higher ed: Creating a friction-free campus experience appeared first on Appspace.