What is an agile workplace and how can you create one?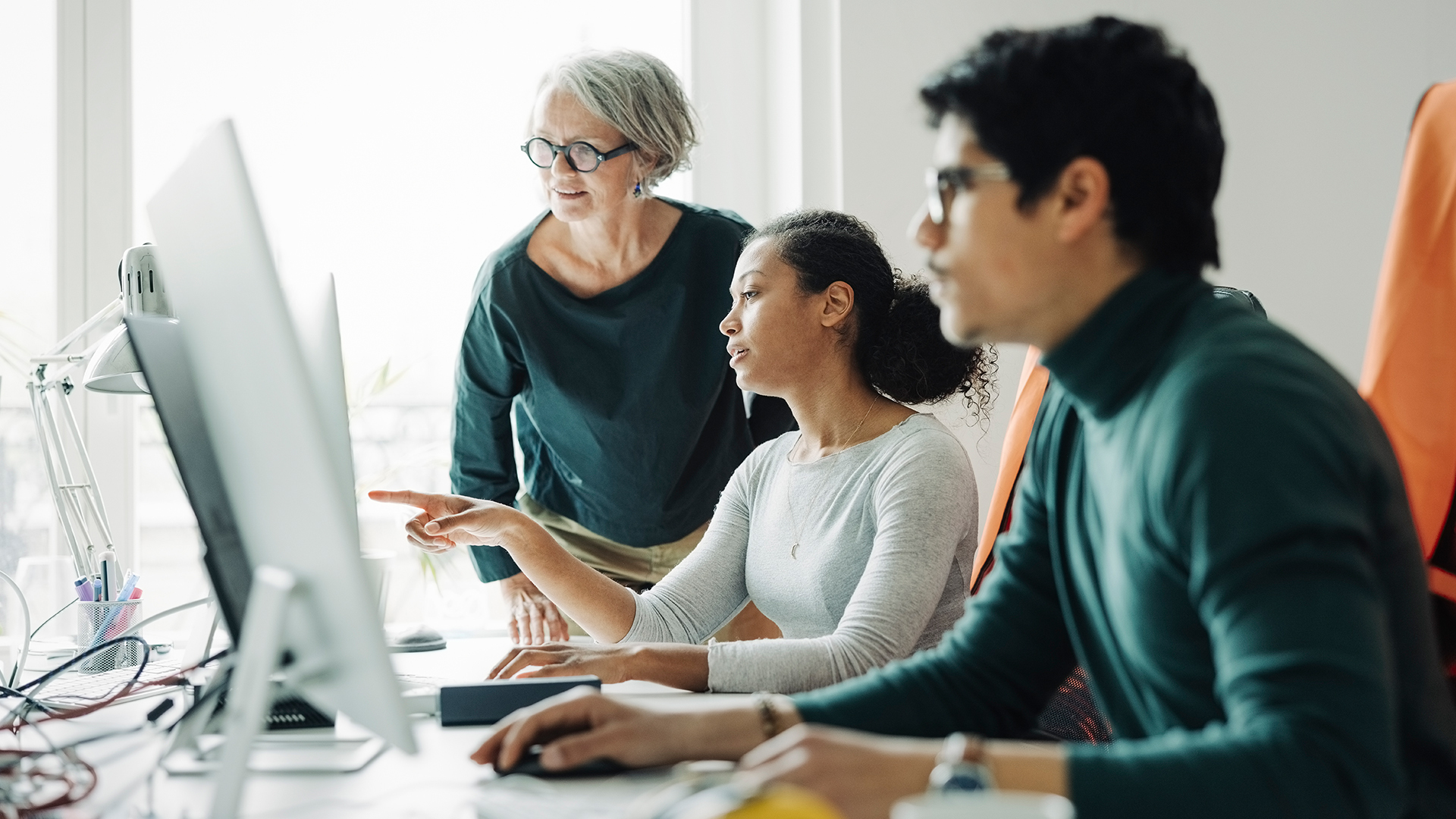 A whopping 93% of office-based employees feel their organization could improve their in-office experience. Is it time to take a good look at your workplace?
Imagine a workplace where everything adjusts to your needs. Need a meeting? Want to collaborate with colleagues in the office or remotely? Looking for a quiet spot to focus undisturbed? And how about having the power to make decisions and manage your work productively?
The agile workplace isn't a passing trend. For many organizations it's become critical for success. It enables quick adaptation to change, sparks innovation, and meets employee demands for more flexibility and autonomy.
What is an agile workplace?
An agile work environment is where people can freely roam around, get work done, and collaborate with each other. It might have communal spaces, reservable desks, multiple meeting rooms, and smaller "phone booth" type rooms for individual work.
Employees can move through different office spaces to tackle tasks. They can reserve a desk for specific work, switch to a meeting room for collaboration, grab a table at a cozy cafe-style area, or find solace in a quiet room to focus.
This agile working environment breaks free from traditional office setups that assign desks or offices to individuals.
What are the benefits of creating an agile workplace?
There are plenty of upsides to agile work environments. Here are a few:
Higher staff engagement: 94% of employees say they would benefit from work flexibility, according to research from Deloitte. And Gartner research shows those with more flexibility and autonomy are more loyal, productive, and happier.
Sparking innovation: An agile workplace encourages employees to think differently and experiment with new ideas. This culture of innovation can lead to the development of better products and services and a march on the competition.
Embracing change: In today's rapidly evolving business landscape, the ability to adapt quickly is a competitive advantage. Agile organizations can adjust strategies quickly to respond to market changes and employee and customer feedback.
A more efficient workplace: Streamlined processes and the optimum use of space (by making the most of workplace data) can result in cost savings and a better allocation of resources.
How to create an agile workplace that really works
Technology is at the heart of creating an agile work environment that works. The physical design of your workplace should emphasize flexible spaces that help staff collaborate, innovate, socialize, and focus.
Collaborative areas, quiet booths, meeting rooms, and social spaces all need to be equipped with the tools and devices that work for your in-office, hybrid, and remote workforce.
Look for a single software platform that supports employees' dynamic needs, and consolidates tools making reserving meeting rooms, desks, or collaborative spaces a breeze.
The right platform will enable employees to book in advance or on the day and find spaces near to colleagues. They can add parking spaces or lockers to their booking, helping them to focus on their work, rather than where they'll put the car on arrival. Add to that interactive wayfinding kiosks, informative digital signage, and a smart employee app and intranet, and your teams will have a better connection to colleagues and the workplace wherever they are.
Importantly, make sure your chosen platform is easy to manage and gives you useful analytics and insights that show you how your spaces and technology are being used so you can make adjustments. The truly agile workplace is never static – it's a dynamic entity that keeps pace with changing markets, customers, and employee needs and demands.
Explore agile workspaces with Appspace
Appspace offers a platform to transform your business. From hot desking to space reservation to intranet tools, Appspace's platform gives modern workforces control over how, when, and where they work — all while staying in touch with their hybrid teams. Learn more about what Appspace can do for your workplace and book a demo.
The post What is an agile workplace and how can you create one? appeared first on Appspace.