What is workplace experience? Six ways to improve it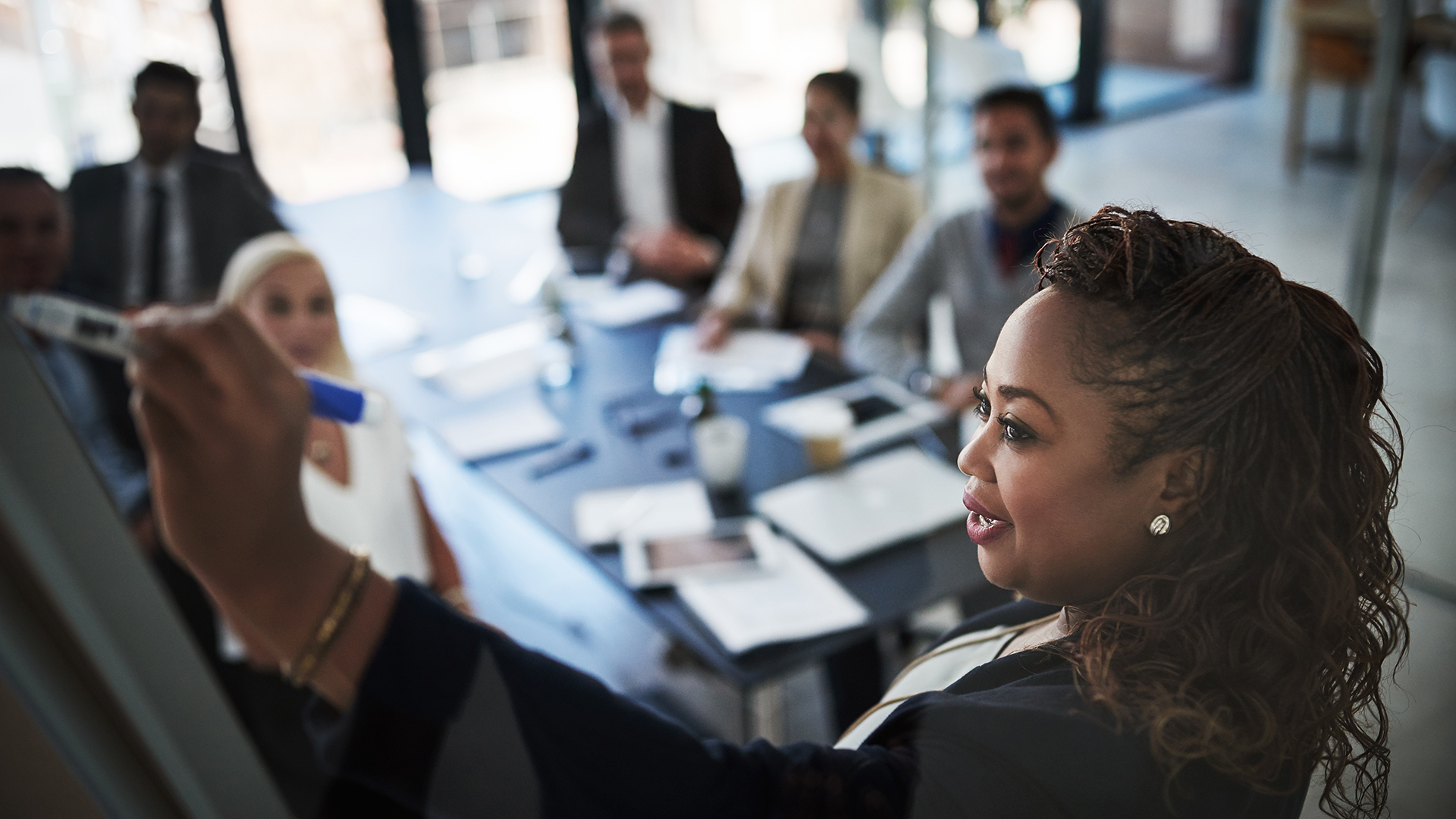 There's a reason everyone's talking about workplace experience. It's the secret sauce for employee happiness, productivity, and your organization's success.
Office design, company culture, access to digital tools, leadership practices, employee benefits, and work-life balance are all part of the workplace experience. And because being at work is no longer just about being in the office or onsite, it's increasingly important to make sure your workplace experience is great for everyone, no matter where they are or how they work.
Want your team to thrive? A robust workplace experience strategy is the place to start.
Our 2023 Workplace experience trends & insights report found that:
43% of today's workforce is fully remote and just 3% now work entirely in-person.
70% of employees say they waste time transitioning from working outside the office to working at the office.
35% of hybrid workers struggle to feel connected and engaged with their work.
Clearly the workplace experience needs to do better.
Here are six surefire ways to improve workplace experience
1. Offer flexible work arrangements
In recent months we've seen more organizations calling for a return to the office, just as employees demand more flexibility at work. And while old school managers may find it appealing to keep an eye on everyone in the office, a lack of flexibility and vision will mean falling retention rates as your best employees look elsewhere for hybrid or remote opportunities. Proof of this comes in a recent report which found that "26% of workers would rather get a root canal than come into the office 5 days a week."
Flexible work options can reduce stress, zap burnout, and boost job satisfaction. And they're not just benefiting employees. Offering remote and hybrid work increases your talent pool as you're not limited by location and can tap into a worldwide market. Add in the right digital tools, and your teams can collaborate, communicate, and innovate from anywhere (see next point).
2. Make sure you've got the right tools to improve collaboration
Seamless communication, file sharing, and real-time collaboration among team members, regardless of their physical location, should be top of your list when it comes to improving the workplace experience. Collaboration and communication came top of the list of employees' challenges in our 2023 Workplace experience trends & insights report. Get this right and you increase productivity, spark innovation, and make your teams feel good about their work.
Does your intranet and employee app connect your teams? Can they find expertise and insight from the right people when they need it? And can they easily find and book spaces to work together when they're in the office? If not, it's time for a review.
3. Target your communications to increase engagement
Timely, targeted, more efficient communication keeps employees connected and informed, regardless of their location or time zone. It means less time spent plowing through irrelevant emails and messages, and a more focused work culture. Another boost for productivity.
Make the most of technology that helps tailor communications to and within teams and groups, and lets your communications team easily send vital information to multiple endpoints – from digital signage to your employee app – in an instant.
4. Ensure the office is worth the commute
Let's face it: employee pushback on returning to the office is about more than wanting increased flexibility. For many organizations, the in-office experience needs a rethink.
Make your office space just as inviting for the occasional visitor as it is for everyone else. Design spaces that promote collaboration and creativity. Make your hybrid workers feel safe and welcome when they arrive with quick check-in procedures, simple-to-book desks, rooms, and spaces, and effective wayfinding.
Today, more employees want to be able to see who's in the office and where on any given day and arrange to sit with colleagues and team members. Can they easily find that information on their employee app as they're planning the week ahead?
5. Rally your team with a positive company culture
Inclusivity, respect, and open communication should be a given for any organization. Use digital workplace tools to promote a positive culture at work and encourage teamwork, celebrate achievements, and provide opportunities for employees to engage in meaningful work that aligns with your company's mission and values. (Are your mission and values easy to find on your company intranet btw?)
6. Walk the talk on employee development and wellbeing
Provide opportunities for professional growth and skill development. Ongoing training, workshops, and mentorship programs can empower employees and increase their sense of fulfillment in their roles.
Make sure your training reaches remote and hybrid workers, too, by using tools like an employee app or intranet.
Offer wellness programs and initiatives that support employees' physical and mental health. This may include gym memberships and well-publicized and accessible mental health resources, as well as informal, virtual employee support groups, and promoting stress-reduction activities.
Learn how our customer Finning, the world's largest Caterpillar dealer, is creating a culture of psychological safety.
All set to boost your workplace experience? Check out this handy How-to guide for uniting the physical and digital work experiences of every employee.
And if you're already an Appspace customer, you won't want to miss our upcoming user conference, World of Work – a deep dive into all things workplace experience.
The post What is workplace experience? Six ways to improve it appeared first on Appspace.