What we learned at Gartner Digital Workplace Summits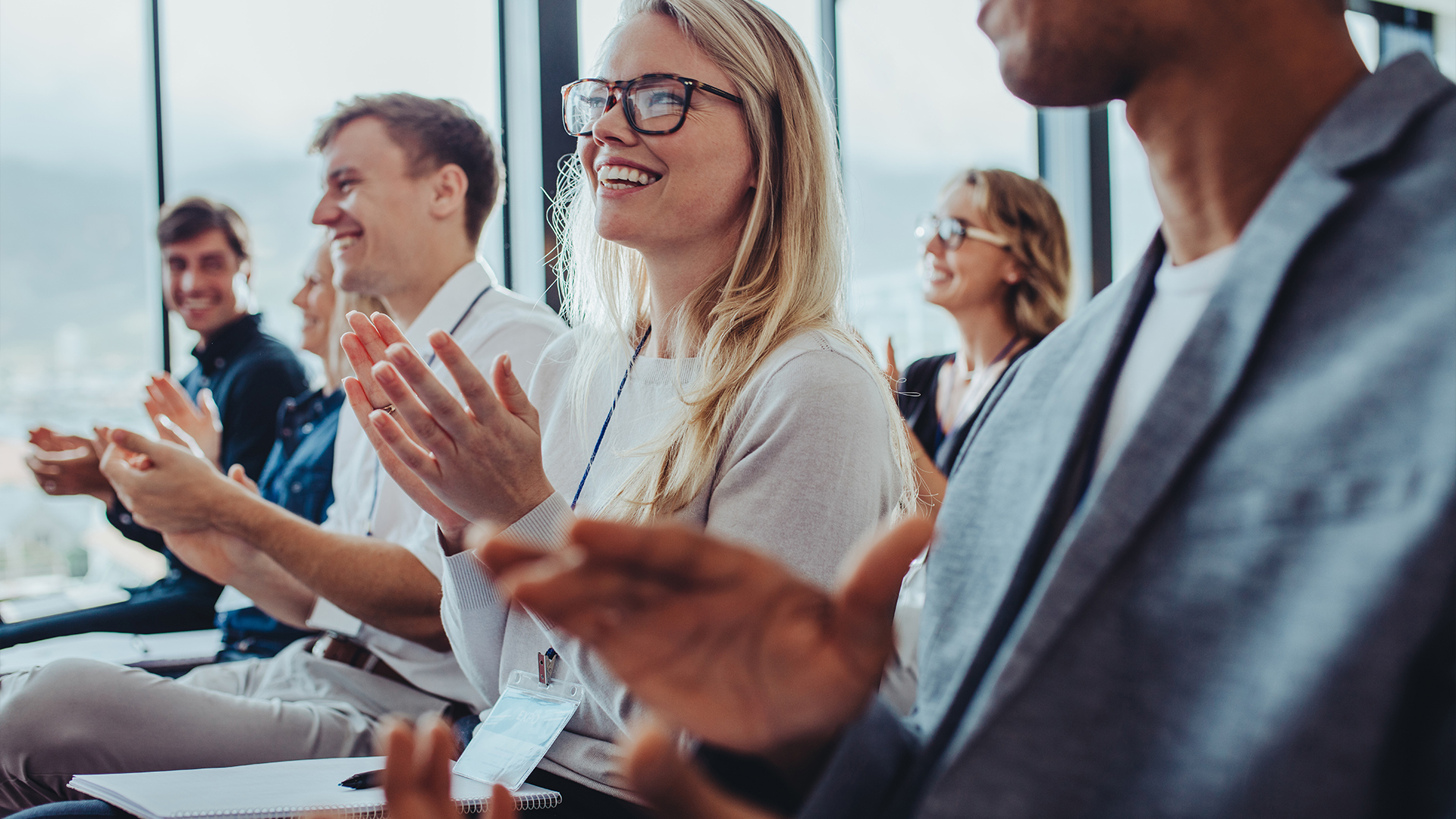 We attended the Gartner® Digital Workplace Summits in London and San Diego with a few goals in mind: to listen, learn, and share. We wanted to take in all the knowledge about what's new and exciting in workplace technology so we can put the insights into action and make sure the future of work is as bright as possible.
Here are just a few of the interesting insights we came away with, and our take on them:
AI is already changing (and will continue to change) how we work
We all know there's been an explosion of interest in artificial intelligence (AI), sparked by the launch of OpenAI.
Generative AI is technology that offers incredible potential when it comes to getting things done faster and more easily. Google, for example, is using it to reimagine search, giving users more information and context to their searches.
But while experts suggest learning how to interact with AI tools, it's important to understand their limitations. So while generative AI can be used for things like summarizing text, answering questions, and translating languages, there are still bigger questions around privacy. Here are some questions answered.
Hybrid work isn't just different than how we worked before. It's harder.
Work now happens anytime, anywhere — from the home to the office and back again. It's easy to see the upsides to hybrid work, but there are downsides too.
Communication and collaboration challenges, for example, topped the list of employee challenges, in our 2023 report on the state of the workplace.
We also found, when deciding to work from the office, 85% of employees factor in whether their colleagues will be there. They want face-time with their coworkers. And, we believe technology should help facilitate that human connection in the physical workplace.
One way for organizations to make in-office collaboration easier is with space reservation tools that let employees easily book desks, rooms, and spaces for teamwork. We can confirm there's interest in these capabilities, too, based on the conversations our team had with visitors to our booth at the events.
Employees want more from the physical office experience.
According to our research just 3% of employees are working entirely in person. What they're looking for is a better in-office experience. In fact, nearly all (93%) of respondents who work from the office – whether in part or fully – feel their organization could do more to improve it.
Employees want personalization, smart technology, more interconnected workplace experiences – and fun, playful spaces where they actually want to be.
Cisco, for example, notes that the physical office environment should be a "magnet, not a mandate."
App overload is still a thing – and employees are overwhelmed.
After years of remote work, you may think we'd have it all worked out. But many organizations still don't. More than 70% of digital workers use between 6-25 applications at work. And the greater the number of apps, the more problems workers encounter.
The 'Toggling Tax' (the cognitive stress that happens when a user switches from one application to another) is real, and all of the app bouncing is taking a toll.
Our own research, hows a whopping 67% of employees aren't completely satisfied with their company's current workplace tools and technologies. And more than a third say by "reducing the number of apps/tools necessary to do my work," their organization could improve the in-office experience.
Workers want fewer, more standardized applications. According to Gartner "66% of respondents agreed that better business outcomes could be achieved if IT provided universally accepted and supported devices and applications to get work done."
Overall, the workplace experience in 2023 isn't what it could be, and much of the issue stems from app overload.
Our conversations at both Gartner events confirmed that organizations are looking to consolidate their tech and simplify the workplace experience.
Employees don't need more tools – they need better ones. They need solutions that integrate with the tools they're already using, like Microsoft Teams. Because app jumping doesn't have to be a thing.
Employees could have digital twins in the future.
The buzz around digital twin technology isn't going away any time soon. According to Gartner, "A digital twin is a digital representation of a real-world entity or system." And according to the Turing Institute: "digital twins offer up data and insights that can change the way their real-world versions operate – for the better."
Industries including architecture and manufacturing already use this technology to make their systems more efficient and reliable.
But imagine you could create a digital twin of the employee – one that learns to emulate behavior, attend the meetings you don't want to go to, or do the tasks you don't want to do. Whether that sounds dreamy or not for you, the main uses of the digital twin of an employee could make jobs easier for the people who do them. This benefits both workers and organizations. Examples provided were a recruiter filtering through resumes, an assessor determining risk, and an expert judging a forecast.
Sustainability rules.
Sustainability is increasingly becoming a major focus for organizations as they strive to meet net zero targets and integrate strategies for environmental, social, and governance (ESG) practices.
These trends are gaining momentum while many organizations face tightening budgets and rethink their physical office real estate. The silver lining is that sustainable workplace technology can be 'baked in' to the office experience.
From air quality sensors to smart docking stations, these innovations can optimize energy usage and improve operational efficiency.
The smart workplace trend is here, and so is the experience-centric new office.
Looking ahead
Moving forward, it's clear organizations need to make significant changes to the workplace experience. Physical spaces need to be more purposeful and integrated with digital technology. Hybrid work needs more careful consideration to be truly inclusive for all types of workers. And organizations need to take steps to combat app overload, recognizing that employees don't need more tools – they need better ones.
Gartner sources:
GARTNER is a registered trademark and service mark of Gartner, Inc. and/or its affiliates in the U.S. and internationally and is used herein with permission. All rights reserved.
The post What we learned at Gartner Digital Workplace Summits appeared first on Appspace.