New Appspace Workflow Option for Cisco Collaboration Endpoints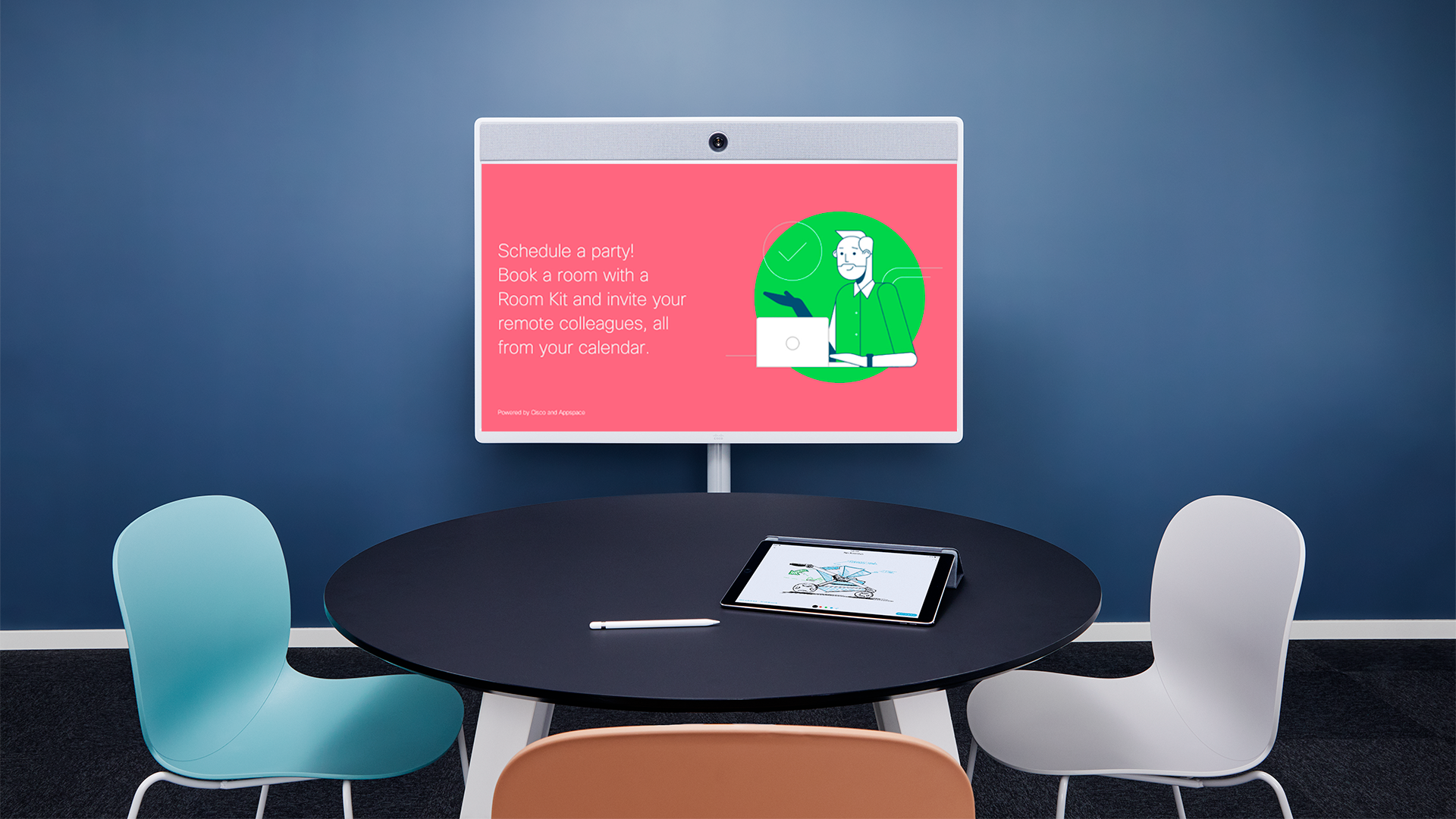 Wallpaper management workflows for Cisco Collaboration Endpoints are the latest item to get enhancements by the Appspace team. We've added a new configuration option to make this workflow even more straightforward, and in this post, we'll take a closer look at what the improvements are.
What is Wallpaper Management for Cisco Collaboration Endpoints?
Earlier this year, we released an Appspace integration that enabled organizations to set custom wallpapers on their Cisco Collaboration Endpoints. In the first iteration, we offered a caching architecture whereby an Appspace App-enabled device acted as a local cache for the Appspace channel that was then shown on the endpoint display. You can see how this worked in the diagram below: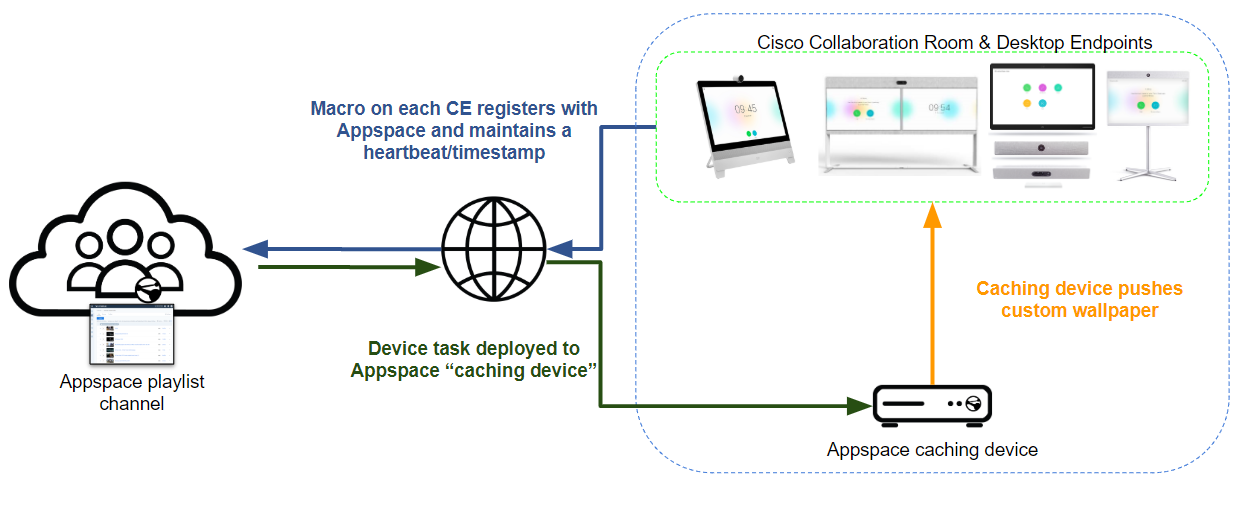 This architecture is excellent (some would say recommended) for large scale deployments where administrators want to limit the number of endpoints that require external access to the Appspace cloud. However, the demand for a more direct method of fetching content, like other Appspace supported media players behave, has been on the rise. We're happy to announce that we have now added this solution to options available to administrators.
New, Enhanced Workflow
Working closely with Cisco's developers, and in conjunction with the release of CE9.9 firmware, we're rolling out the direct fetching option. Now, when creating the registration macro file in the Appspace console, you will get a choice of direct or locally cached architectures. Once registered, the direct approach will ensure the content is up-to-date at all times. The workflow looks like this:

Getting Started
Both methods are available right now for public cloud customers — so you can implement the direct option today. For those using an on-premise deployment, it's not available just yet, but don't worry, the direct option will be available in January 2020.
Ready to implement the latest wallpaper management workflow? For more information around each method of managing wallpapers via Appspace playlist channels, check out these links:
Managing wallpaper for devices on CE9.9 or greater (CUCM) or Webex Cloud
Managing wallpaper for devices on CE9.8 (CUCM) or earlier
The post New Appspace Workflow Option for Cisco Collaboration Endpoints appeared first on Appspace.