Space Reservation for Capacity Tracking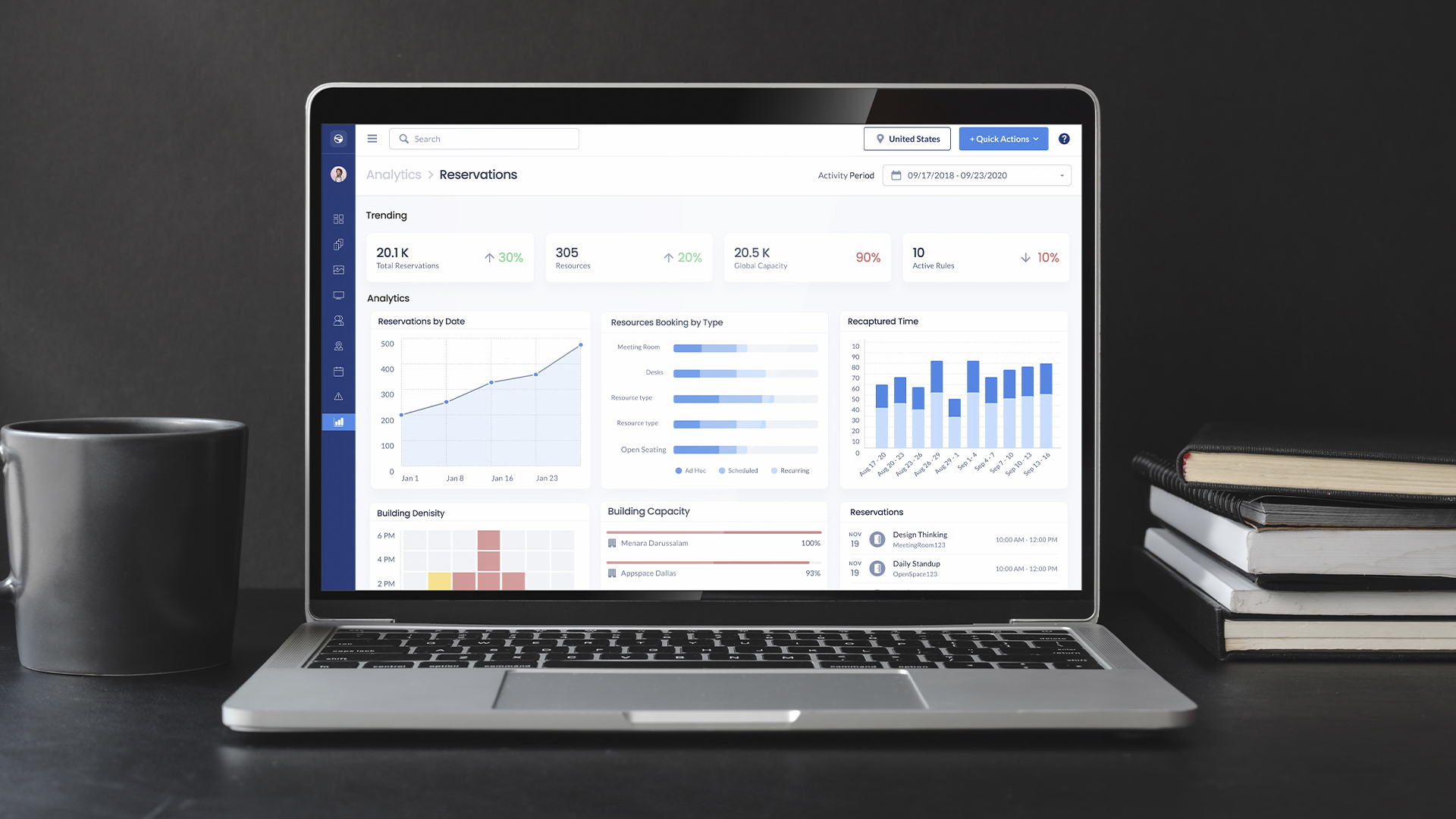 There is a growing need for capacity tracking in the business world today. One of the largest concerns as teams reenter the office is how do we keep track of how many people are here at a given time?
Before COVID-19, capacity limits were posted in office spaces, and some would refer to them merely as suggested capacity or the required signage to meet building code compliance. Today, we're working with reduced occupancy and trying to ensure that office capacity is never exceeded. This change in objective requires organizations to plan ahead and build a strategy to ensure safety and success. At first, trying to figure out how to manage building capacity successfully may seem overwhelming. These are new challenges that require new technology to ensure the office is a safe place for employees. Enter space reservation to help achieve these new objectives.
With 54% of U.S. workers concerned about returning to the office after the pandemic1, it is the organization's responsibility to help ease those fears. At first glance, space reservation seems straightforward, room and workstation booking, but the additional features make it one of the most essential tools in returning to the office. Let's take a look at some of the features in a space reservation tool that you need in order to set your team up for success.
Workstation and Space Capacity
Whether you plan to keep assigned seating or move to open seating, you can control booking limits to keep the office below capacity with your space reservation tool. You can upload your current floorplan and start setting the booking rules and limits accordingly so only the allowable amount of spaces are available for reservation. Employees can book in advance and plan their in-office days from their personal devices.
Check-in and Guest Management
By utilizing check-in for both employees and guests, you can get real-time data on how many people are in the office. During the check-in process, you can use notifications to let people know what capacity the building is running at and how close it currently is to the limit.
Analytics
Data-driven decisions are critical when implementing your new in-office plans. Get real data of how your office space is being used. The information collected while using space reservation allows you to see which areas are the most used, the busiest times of the day, and how often you're running close to capacity. Insights like these can be shared with team members to understand peak times better and plan accordingly.
Notifications
By using notifications, you can communicate important information at a glance as employees and guests reserve spaces or check-in to the office. A friendly reminder of the maximum number of users per area and the current building occupancy provides the transparency many people seek as in-person meetings and work are starting to occur.
It will take some time and get used to working with reduced office capacity and planning which days we go to the office. If there's anything that we've seen from the past year, people are flexible and will adapt quickly!
At Appspace, we've developed a space reservation tool that encompasses the above features to give you a full range of capabilities to best support your organization's needs. With simple integration capabilities, you can get your team up and running quickly and start saving time instantly with space reservation.
If there are more questions about the capabilities of space reservations, let us know! In the meantime, take a look at the full list of features here.
"50% of US Employees Worry About Workplace Exposure to COVID-19", EHS Today, 2020
The post Space Reservation for Capacity Tracking appeared first on Appspace.