5 Ways to Make Hybrid Work People Centric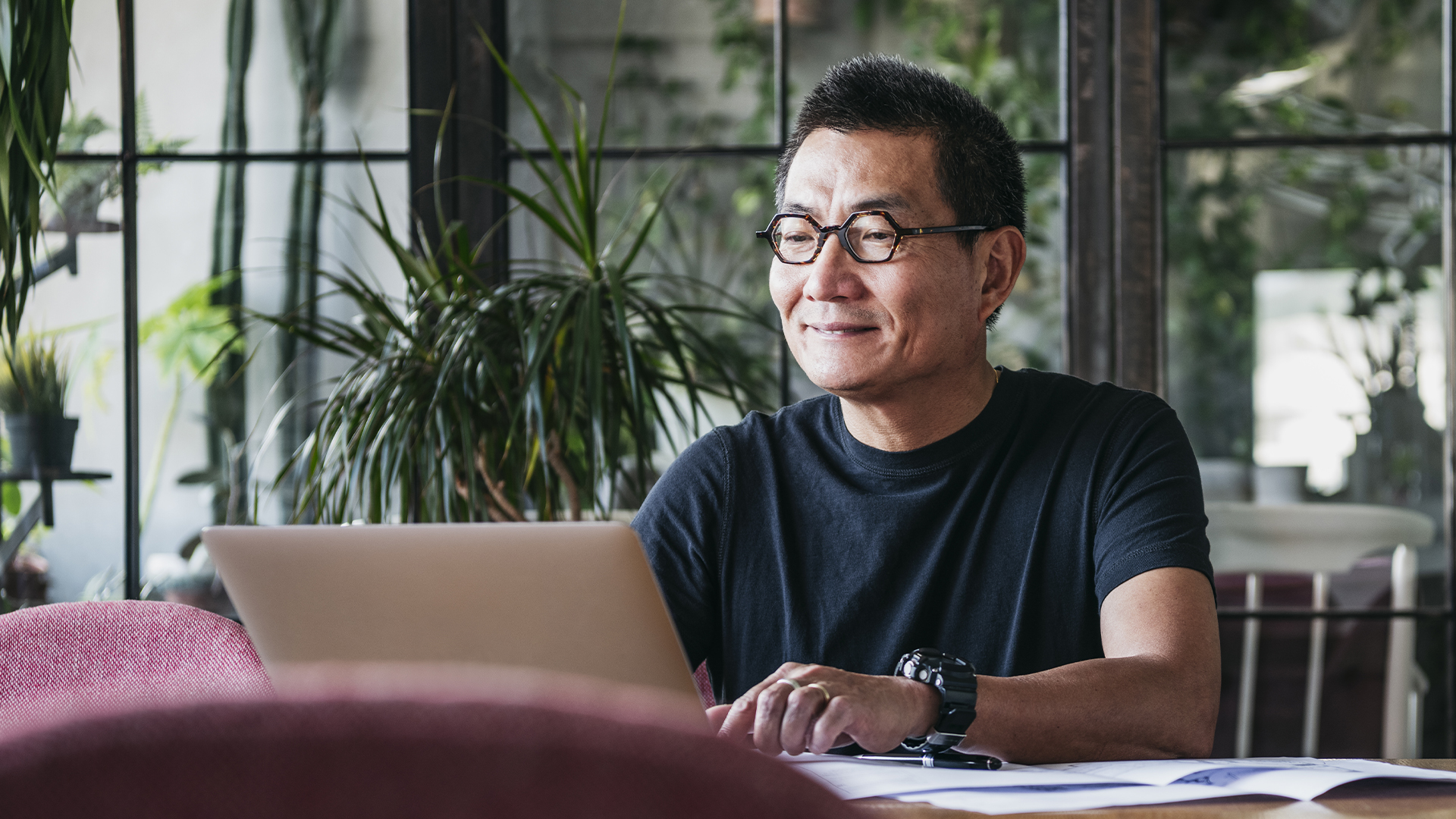 By now, we've all heard the term hybrid work. The definition of hybrid work is a mixture of work done in a traditional office setting and at home or remotely. By 2023, 41% of businesses will have adopted a hybrid work model1. The pandemic played a big part in this accelerated movement to hybrid work environments, but it isn't the only thing driving the shift.
Workers are voicing their desire for a hybrid work model, with 83% of those polled saying they prefer a hybrid work environment2. This means if hybrid work isn't on the table, workers will continue to look for companies offering flexible work options.
Maybe you're currently operating in a hybrid work model, or you're deploying hybrid work options to your team soon. Regardless, it's time to re-evaluate or evaluate how it's working for your organization. The key to a successful hybrid workplace is keeping it people-centric. Your employees are your greatest asset, and making sure their work environment in the office or on the go is desirable should be your top priority. Here are some key points to consider to help your approach stay people-centric.
1. Set clear expectations
Whether it's working hours or how many in-office days are required each week, be clear with expectations. While hybrid work offers flexibility and fluidity, guidelines and expectations are always appreciated by workers. This will help everyone stay on the same page.
2. Trust your team members
Studies show that up workers are up to 70% more productive when they work from the location of their choice3. Just because your team may physically be apart doesn't mean they aren't getting the job done. If clear expectations are set and employees deliver quality work on time, encourage them and let them continue to work with support but not overbearing control.
3. Ask questions and listen to responses
A high-functioning team communicates well. You might think, we talk to our employees plenty! But are you listening, too? Create spaces that foster conversation and feedback from team members. In fact, speaking of productivity, employees are 73% more effective when they feel heard by their organization4. Poll employees and ask them what they like about hybrid work and what could be improved. Implement their suggestions and have them contribute to creating positive change.
4. Shift focus from office benefits to people benefits
Initially, the big buzz around hybrid work was lowering the overhead costs to the business. This is great for the business bottom line but is that what matters most? Focus on some of the benefits for your employees and highlight those when talking about the benefits of hybrid work. Less time commuting, more time to spend with their family or doing their favorite hobby. Instead of working in one place, fluidity to work where they are the most inspired.
5. Communicate
People will not get all the information they need at the office since they're working in multiple locations. Mobilize your communication efforts, so nobody is left in the dark. Push communications to personal devices and to digital signage with technology like the Appspace platform. With Appspace, office communications can also be pushed to enterprise messaging applications or email!
Your people are the greatest asset to your business. Change can be hard, and hybrid work is no different, even when it's a welcomed change. Since it's new to most people, being fluid and receptive to feedback for improvement will be key to fostering a positive, employee-driven hybrid team.
Curious about what tools you can utilize to create a hybrid work environment? Contact Appspace today so we can help find the right solutions for your organization.
People Management, 2021, "Two in five employers will embrace a hybrid workplace by 2023"
Apollo Technical, 2022, "19 Important Hybrid Working Statistics to know for now and the future"
Harvard Business School, 2021, "Want Hybrid to Succeed? Don't track employees"
Forbes, 2021, "New Survey Shows the Business Benefit of Being Heard"
The post 5 Ways to Make Hybrid Work People Centric appeared first on Appspace.