The Office Then vs. Now – Creating a Hybrid Work Environment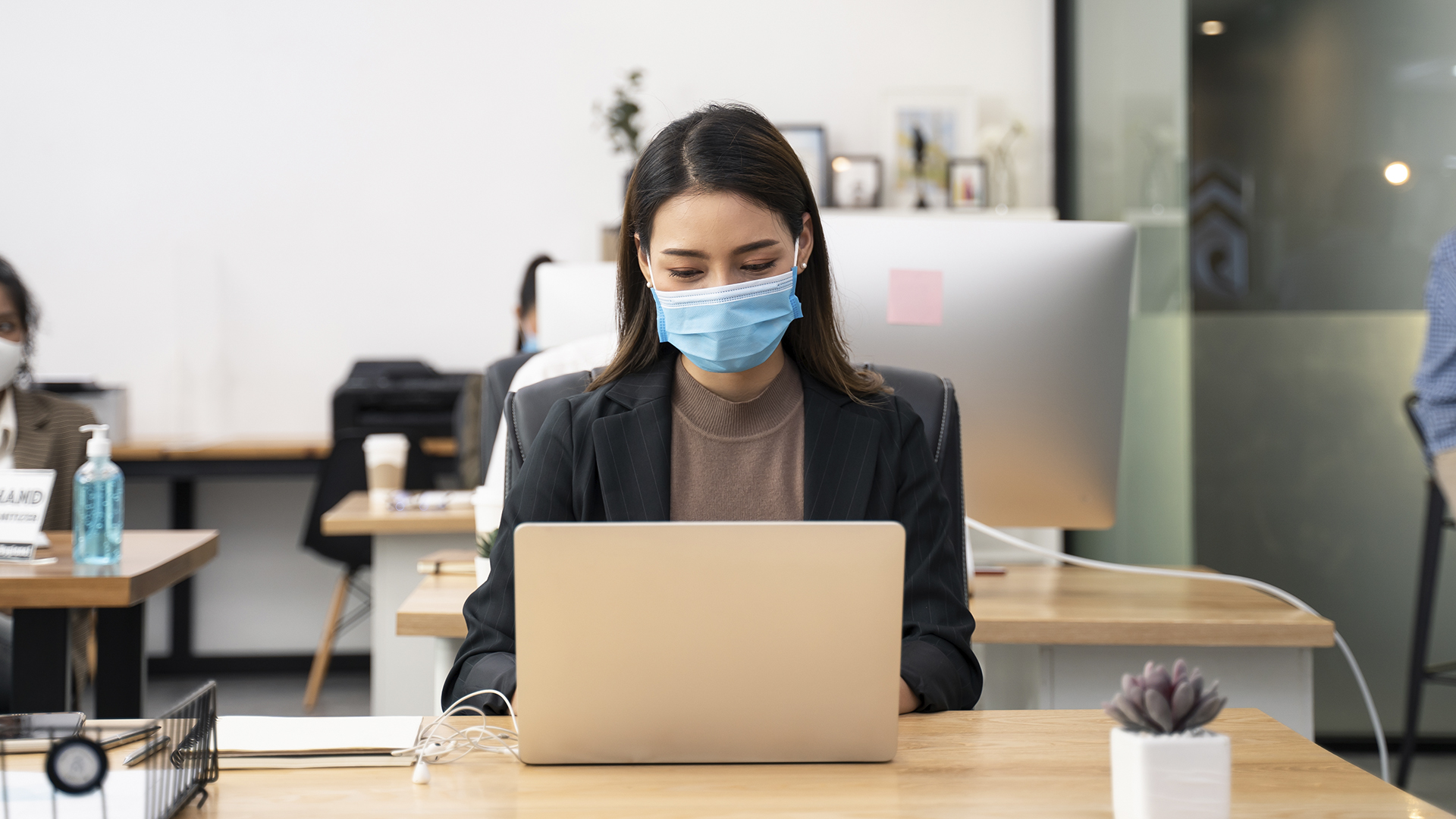 Whether we like it or not, there is definitely a then and now when we think about working in the office. Due to the pandemic, businesses and employees have had to adapt to new work models. 68% of American workers say the hybrid work model is now their preferred work experience1. In turn, employers are now working on ways to implement a hybrid work model within their organization. Which means change is upon us.
What is a hybrid work model?
Spoiler alert: the hybrid work model looks different for every single company. It's true. But at the core, the hybrid work model is a work arrangement where employees can work both in the office and at home. It sounds pretty simple, but diving deeper, creating a thriving, hybrid work environment takes some extra work. Let's look at some of the traditional in-office work environment components we're used to and what the hybrid model solution looks like.
Employee Check-In
Yes, check-in is no longer reserved for guests. Previously, having a guest check-in to get them a temporary badge was very standard. Now, employees are being included in the check-in process. Why? Part of having a thriving hybrid workplace is planning your in-office time for any collaboration time and face-to-face meetings. On the business side of things, having employees check-in helps give visibility to what workstations are the most used and heavy traffic times. Knowing both of these things can help make necessary adjustments to the office environment if necessary.
Seating Arrangements
Seating was always a no-brainer in the traditional office. Our desks were assigned! Now, many hybrid workplaces have kicked assigned seating to the curb. Instead, you must book your workspace either before you head to the office or upon arrival in the lobby. Businesses are using room and desk reservation software to help make it easy for their employees and administrative staff. By not having a seating chart, employees can pick workstations that will best suit their needs for that particular workday.
Rotating Schedules
Somewhat aligned to the seating arrangement, rotating schedules are likely if your office has recently downsized. Some companies have reduced their office capacity by as much as 50%. If everyone showed up to work on the same day, that would cause a huge issue. To help, some companies are implementing rotating schedules of in-office days. With a rotating schedule, employees have higher visibility to their schedule and can effectively plan their workweek.
Cleaning & Safety
Most people will admit that cleaning their workstations or office spaces was not something they did consistently and regularly before the pandemic. Today, we are striving for cleaner spaces in order to feel safe and stay healthy. Companies are providing more essential cleaning supplies throughout the office, but it's a team effort to help keep the place clean. Reminders to sanitize after use, sanitization stations, and scheduled cleaning will be part of the normal operating procedure. Utilizing signage and maps can help remind employees to keep spaces clean and direct them to cleaning supplies.
There's plenty of things that will stay the same at the office even if the work model you were accustomed to changes. The hybrid work model is absolutely employee-focused and, when done with thought and care, can help enhance your company culture. Take this as an opportunity to create a workplace that your employees will love. Check out the Appspace platform and make sure your team has all the necessary tools to succeed working from any location, any time.
Apollo Technical, June 2021, "19 Important Hybrid Work Statistics for Now and the Future (2021)"
The post The Office Then vs. Now – Creating a Hybrid Work Environment appeared first on Appspace.