Why is Considering a Hybrid Workplace Important?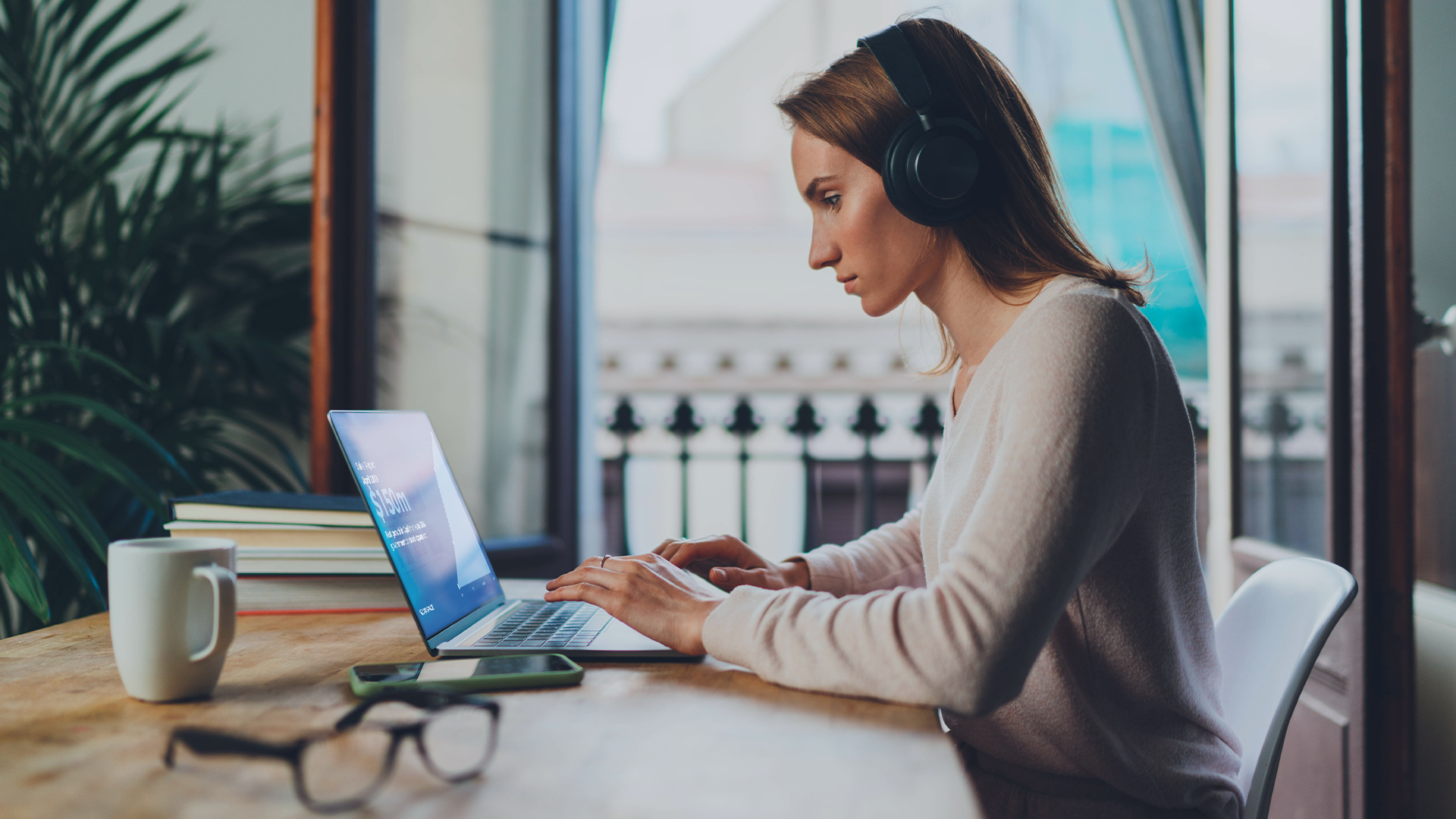 A survey of over 1,000 Americans reveals that 81% of working professionals enjoy remote work, and 65% of respondents said that it has positively affected their work-life balance. Additionally, nearly 30% of professionals say they would quit their job if they weren't allowed the choice to remain remote.
Across industries, COVID-19 has significantly changed how we work. Many Americans moved from in-office work environments to home office settings. But the workforce was not prepared for this change, and many employees don't have a room dedicated to productivity for work, especially in cities where real estate is at a premium. What is the future of work, and how can teams thrive while working from various locations?
A shared understanding is essential for teams as they build trust. In a hybrid reality where groups include virtual and in-person settings, teams will need to innovate ways to build trust and share experiences. Adam Grant, Podcast host and Professor of Psychology ranking as one of Wharton's top-rated professors, states how virtual teams need a shared identity. He explains how "virtual teams are like amplifiers: whatever you put in comes out louder." With distance in workspaces comes the need for even more communication and clarity.
The art of leading a hybrid workforce is in setting up the right technology and providing for every employee to have a productive work environment. Nicholas Bloom, a William D. Eberle Professor of Economics in the School of Humanities and Sciences at Stanford, sang the praises of remote work. Due to the pandemic constraints, he now voices concern about the work-from-home movement. Issues like a lack of childcare, productive home offices, privacy, and personal choice add stress to the current work-from-home landscape. Bloom states that working from home with children is a recipe for a productivity disaster. He believes for remote work to make sense for adults, children need childcare and school in session. Now he offers tips for policymakers and business leaders designing hybrid work environments, including ways to increase productivity and reduce burnout.
What do hybrid teams need to thrive?
Equality is critical for hybrid teams to succeed. Expectations and company norms need to adjust to equally value those who work in the office and those who work remotely. Disparities must be addressed. Employers need to provide equipment, funding, and tools for every employee to experience a productive workspace.

Expanding broadband internet is an immediate need in residential and business areas. The future will involve employees working away from the traditional office but staying connected to the broader organization and specific teams through technology tools.

Technology can fill the gap so all employees can embrace connectivity and build relationships regardless of location.

Companies may move out of dense cities and into suburban or virtual locations if all or part of their workforce is remote, leaving a smaller office footprint. This reduces the average of 100 minutes a day of commute time but creates the need for innovative virtual environments to boost morale and increase productivity.

Speaking of productivity, it is time to rethink how we run meetings. Hybrid teams will quickly find the need to be even more prepared for meetings with agendas, shared documents, and virtual meeting invitations. If meetings are not productive, team members can work together to address the format and expectations.

Employee appreciation is tricky in a hybrid workforce, so decide how you will offer perks like paid meals, recognition, and bonuses. Craft a fair policy and stick to it.
Hybrid organizations end up on a spectrum where a cohesive environment and positive company culture resonates with happy employees, or chaotic, disjointed teams work in silos and everything in between. It is essential to consider a hybrid workplace because it contributes to organizational health and optimal productivity, leading to increased profit.
Appspace is helping organizations of all sizes create the hybrid workplace that suits their unique needs best. With more employees working from home and wanting the option to do so, being able to reach employees from anywhere with consistent messaging and integrations with pre-existing tools. Learn more from our team of workplace experts here.
Davidson, P. (5 Jan 2021). Nearly 30% of working professionals would quit if they had to return to office after pandemic. USA Today.

https://www.usatoday.com/story/money/2021/01/05/jobs-home-29-professionals-would-quit-if-forced-go-back-office/4142830001/

Grant, A. (14 May 2020). How science can fix remote work. The WorkLife Podcast Club. LinkedIn Newsletter.

Bloom, N., Liang, J., Roberts, J., Zhichun, J.Y. (2014). Does working from home work? Evidence from a Chinese Experiment. Quarterly Journal of Economics.

Gorlick, A. (30 March 2020). The Productivity pitfalls of working from home in the age of COVID-19. Stanford news, Stanford Institute for Economic Policy Research (SIEPR).

https://news.stanford.edu/2020/03/30/productivity-pitfalls-working-home-age-covid-19/
The post Why is Considering a Hybrid Workplace Important? appeared first on Appspace.