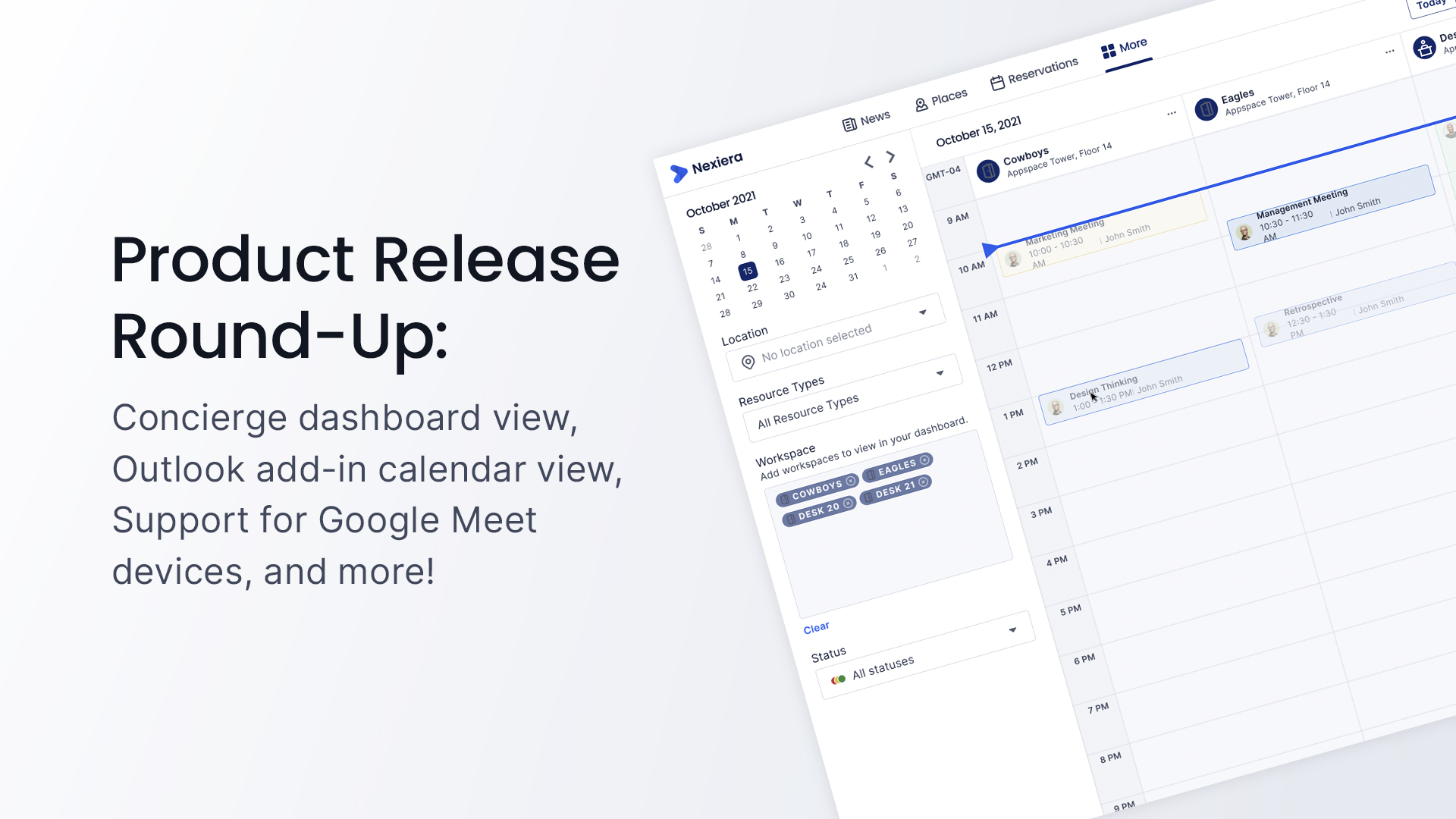 It's time for our monthly release round-up. Check out all of the latest release items of the Appspace platform over the last 30 days.
SPACE RESERVATION
Concierge Dashboard Calendar View Now Available:
Focus on the spaces that matter to you most with the concierge dashboard's calendar view. Any workspace parameters you set in the concierge dashboard can be saved as a preferred profile allowing them to be loaded quickly the next time you log in. This is particularly helpful if your organization has lots of spaces across multiple locations.

We are working on creating a Manager View. Similar to the calendar view, the upcoming manager view will provide similar capabilities from a team or user perspective. This view allows managers to see an overview of team reservations or activities.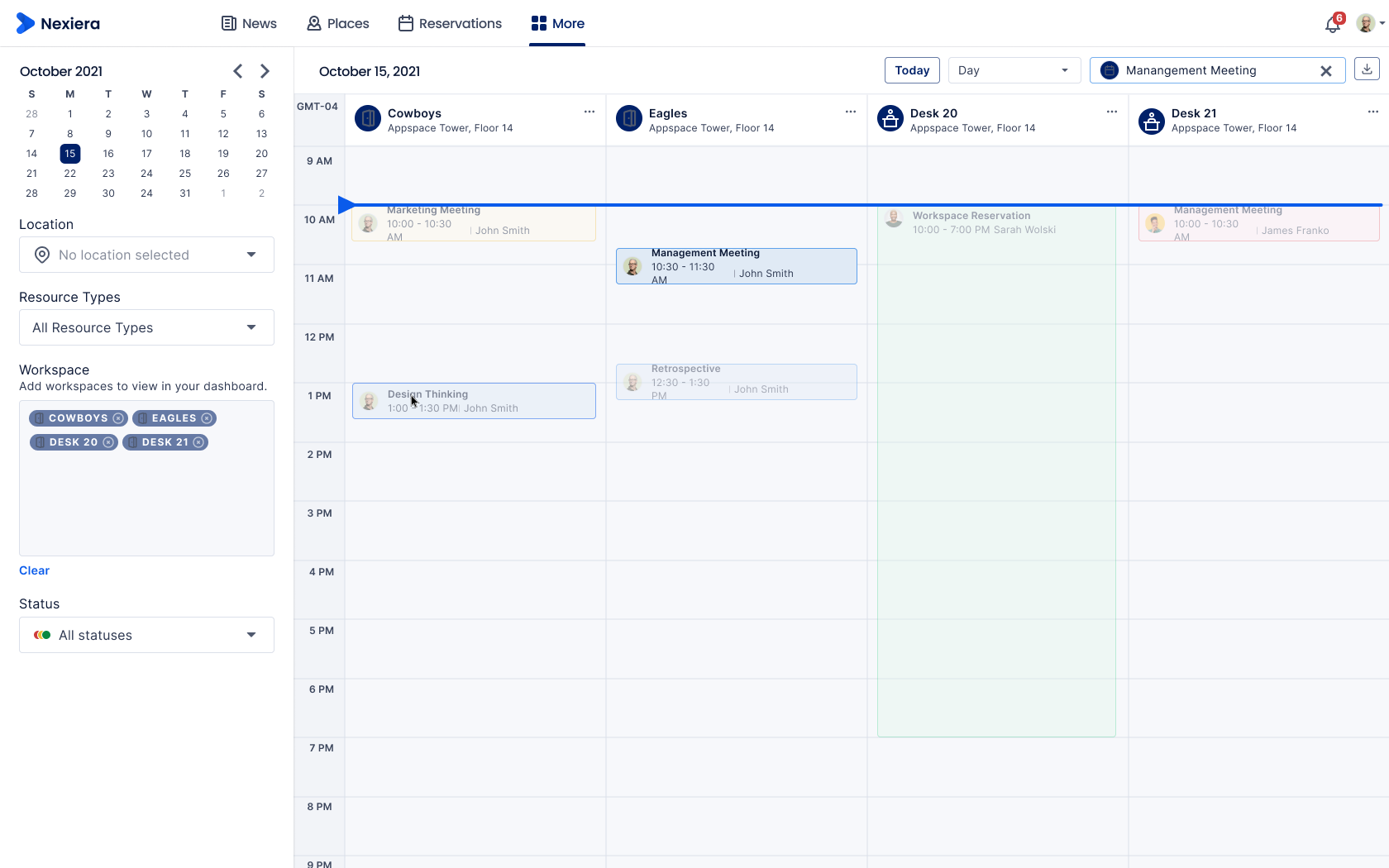 With these views, you will have insight into both your people and places. Stay tuned for more details on the manager view.
Outlook Add-In Map View Support:
We recently announced the ability to connect Appspace to Outlook, giving your team a fully integrated experience in the workplace tool they already use daily for email and scheduling. With this recent release, users now will have a map view option in Outlook making it easy to see exactly what meeting room, desk, shared space, parking spot, etc. they would like to reserve.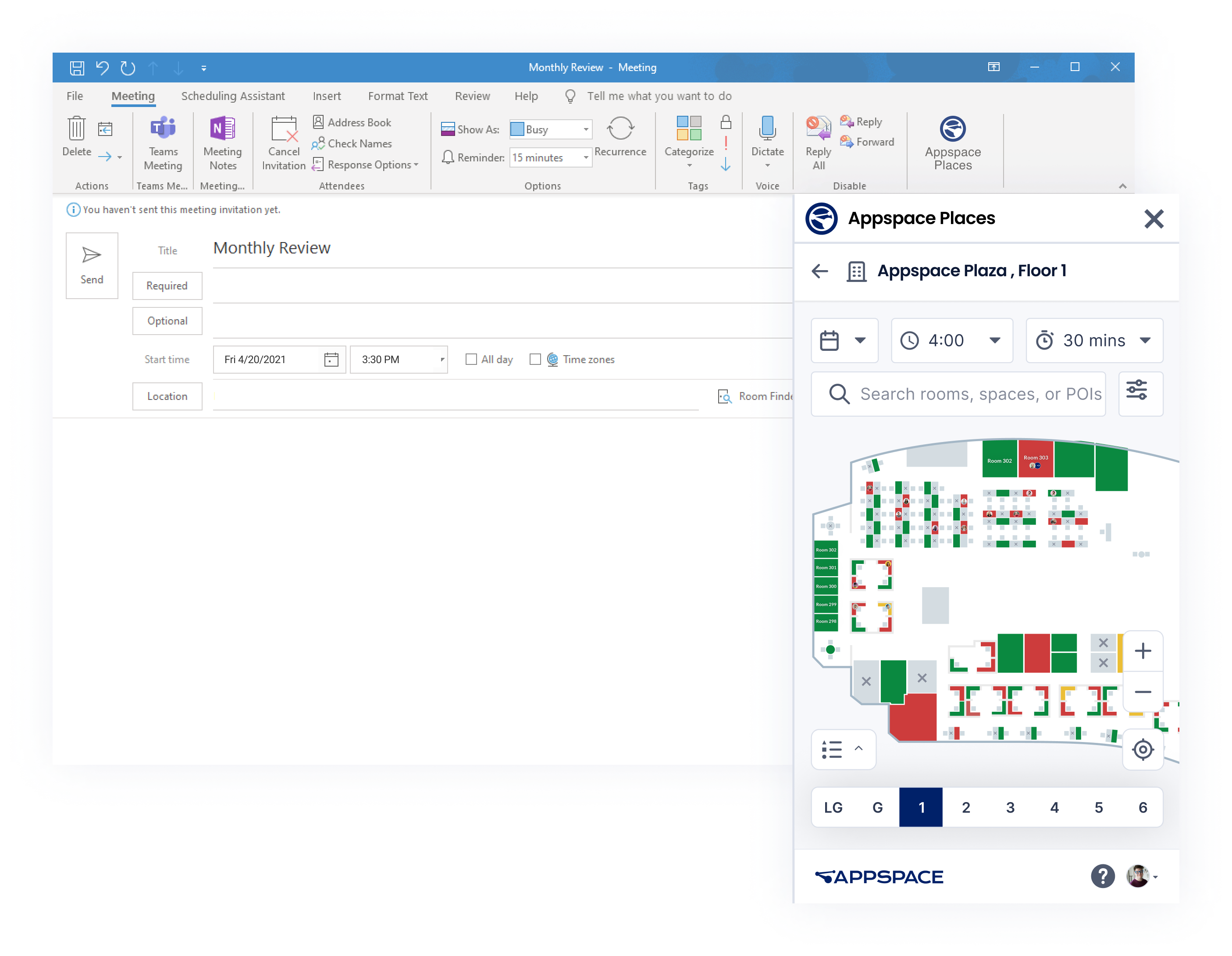 DEVICE UPDATE
If you haven't heard yet, we now support Google Meet devices!

Appspace's Digital Signage solution now supports Google Meet devices, becoming the first and only digital signage provider within Google's Device Management console. This new certification opens the door for more Google Meet enabled devices from a wide range of manufacturers, providing you with more hardware choices for you to publish corporate communications.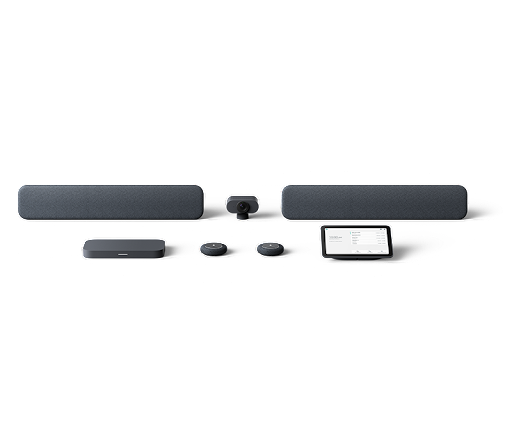 EMPLOYEE APP
The Employee App Language Localization is now available to everyone. Simply choose your preferred language for the UI under the settings in the Employee App. Current languages available are Arabic, English, French, German, Italian, Japanese, Mandarin, and Spanish.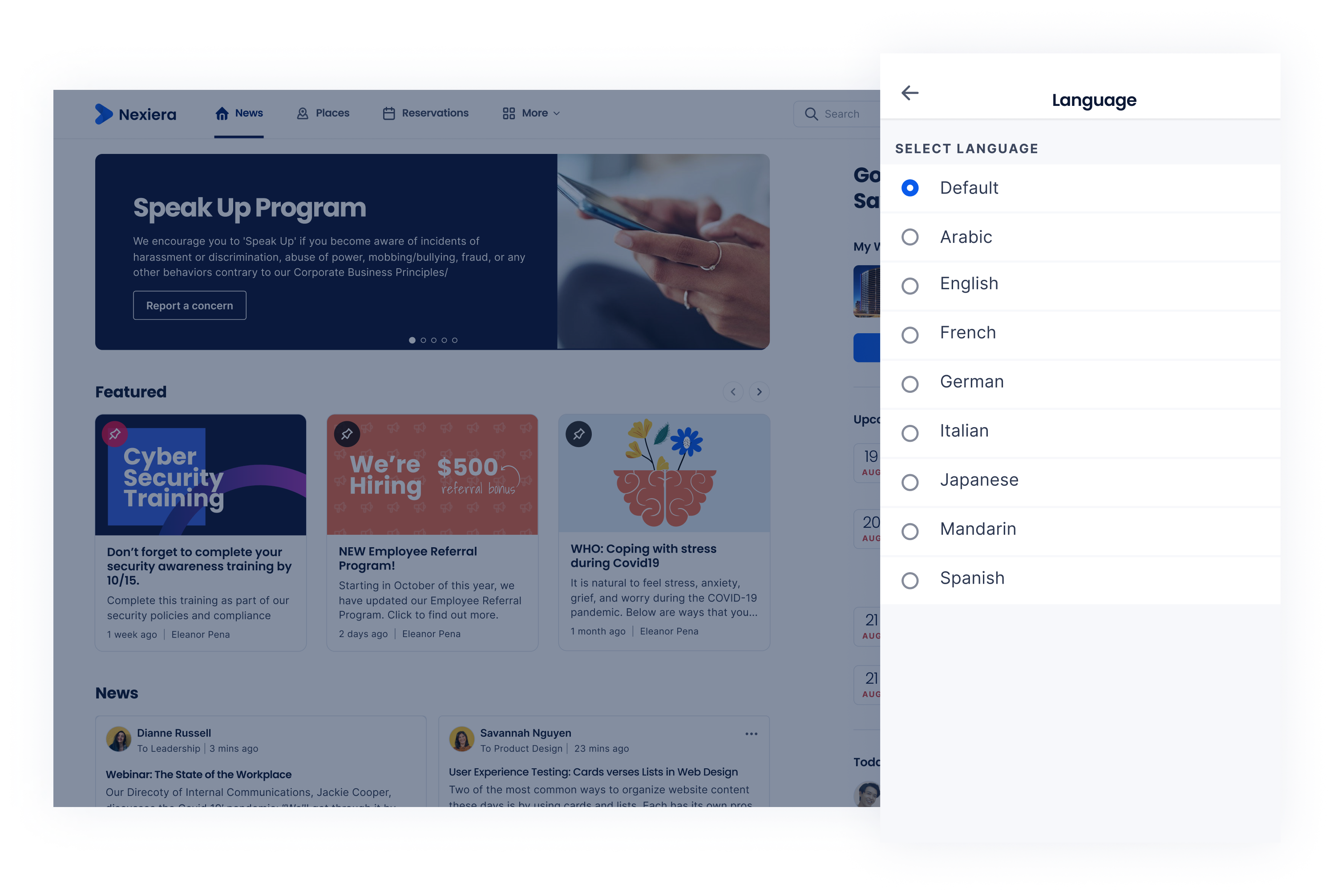 WEBINAR
Did you miss our webinar: How an employee app can boost productivity in the workplace?

Rest assured, you can watch the recording by clicking here.

In this session, we explored how an employee app may help provide a consistent workplace experience, with communications reaching every worker – whether they're in the office, at home, on the road, or on the front lines – during this session.
PRODUCT ROADMAP
Have you checked out our Product Roadmap yet? Review, vote for your favorite feature or submit a new feature request. Your feedback helps us drive the future of our products, so be sure to check it out today – We would love to hear from you!
To read the full release notes, click here.
The post July Release Round-Up appeared first on Appspace.