Microsoft Places is good news for the workplace experience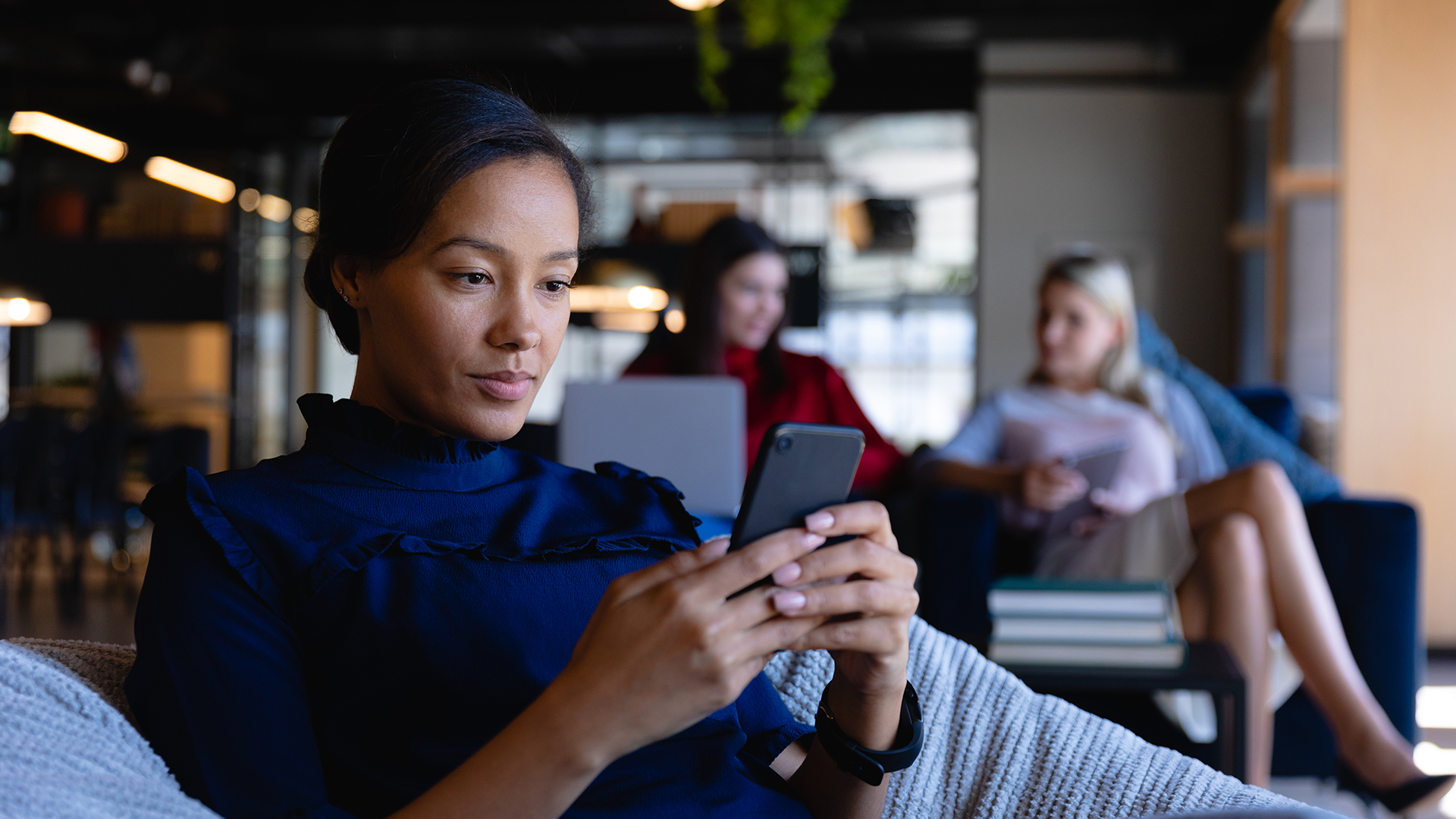 Yesterday at Ignite 2022, Microsoft unveiled Microsoft Places – a new workplace platform to optimize physical spaces for hybrid work. This addition to the Microsoft 365 family sends a clear message to the world that hybrid work is the future and organizations need to bridge the worlds of in-person and remote working. And that's good news for the workplace experience.
At Appspace, our mission is to create a workplace employees love by connecting people, places, and spaces, with the first global workplace experience platform. For the last 20 years, we've been helping companies improve their workplace experience, and as a longstanding Microsoft partner, we're thrilled that Microsoft is validating this commitment.
Appspace for Microsoft: All your workplace needs covered
Earlier this year, we launched Appspace for Microsoft, a single-solution experience designed to extend Microsoft's capabilities to help connect organizations' digital and physical workplaces within the flow of work. This followed our acquisition last year of Beezy, the award-winning Microsoft-based intranet, strengthening our unified platform and our workplace experience offering.
With Appspace for Microsoft, Appspace works from inside the Microsoft apps we all know and love to provide enhanced functionality where employees spend most of their time each day. Our partnership improves the workplace experience and keeps work flowing by connecting Microsoft Teams, SharePoint, and Viva – and soon Places – with our space reservation and modern intranet solutions.
Organizations benefit from increased employee engagement by integrating company content and messaging between Appspace, Microsoft SharePoint, and Microsoft Teams.
Microsoft Places provides exciting opportunities for even tighter integration with Appspace, and functionality that wasn't previously possible – like additional data sources for reporting, new resources for space reservation, and additional communications channels.
We'll continue to introduce new use cases, too, in conjunction with Microsoft tech. Solutions like Microsoft Graph will allow us to curate even more integrated and data-driven experiences for our shared customers. For example, Graph will make recommendations to users – like helping them schedule and coordinate in-person meetings based on who they communicate with most and when teammates will be in the office.
The only complete workplace experience partner
The Microsoft partner ecosystem is a vibrant global network of Independent Software Vendors (ISVs) that provide multiple point products to complement and extend the Microsoft stack. But Appspace is the only partner with a platform that works across all of the Microsoft Places functionality. This means you don't need a variety of disjointed point solutions to get the most from Places.
We're the only partner that supports the communications side of the workplace experience. Because our platform combines the solutions businesses need for communications (employee app, intranet, digital signage, and content and publishing tools) with workplace management (space reservation, visitor management, wayfinding) we provide a complete solution for the workplace experience.
Microsoft has recognized Appspace as a key ecosystem partner in optimizing the modern workplace, and we're already working with other featured partners like Accenture, Avanade and CBRE.
Functionality that complements, and doesn't compete with, Microsoft
Employees win when they've got options to work in the way that's best for them. There's always been – and will always be – an overlap in functionality between our platform and Microsoft's products. That's a good thing because it gives people the flexibility they need to be at their most productive.
As a Microsoft ISV, our goal is to extend existing Microsoft capabilities and fill in functionality gaps wherever possible to create a complete, cohesive user experience. As both platforms grow, we'll be able to do that in new and different ways that will benefit employees.
The Appspace product roadmap: What do you want to see?
The Appspace future roadmap includes new integrations with Microsoft solutions, like Microsoft Graph and Power Automate, and we'll be adding more that work with Microsoft Places.
Microsoft Teams Rooms, for example, is an integral part of the new Microsoft Places, and it's already part of our roadmap. Check it out here and suggest or vote on what you think we should prioritize: https://docs.appspace.com/product-roadmap/
Should you wait for Microsoft Places?
The short answer is no. Microsoft Places is soon-to-be-released functionality that will roll out over time. Get started with Appspace for Microsoft now and build a hybrid environment and company culture where employees can thrive. The experience will only improve over time as we work together to add new capabilities to both platforms.
Watch this space.
The post New Microsoft Places app is good news for the workplace experience appeared first on Appspace.