5 Ways to Level Up Your Virtual Meetings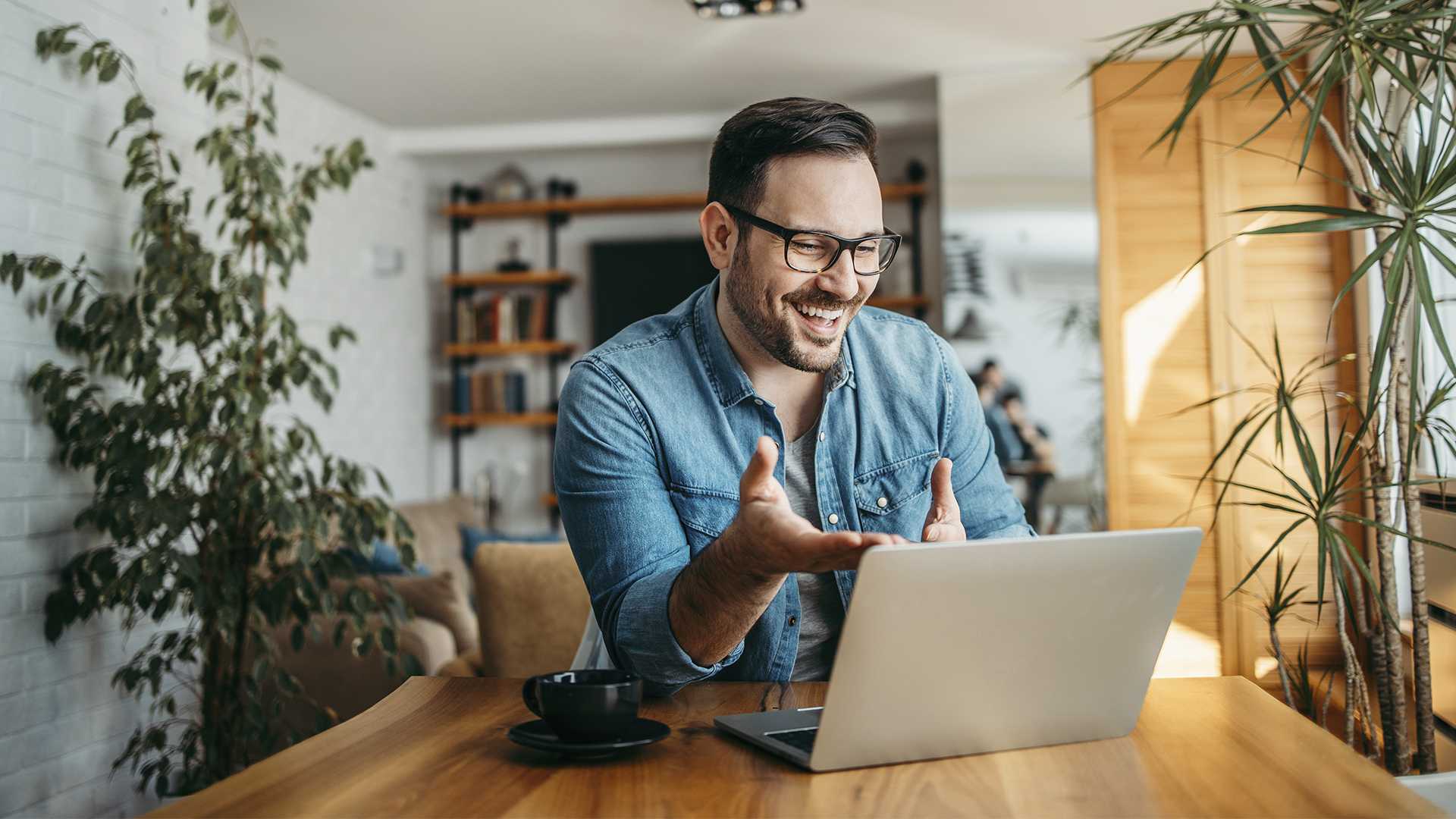 Virtual meetings. They were exciting a couple of years ago because suddenly we weren't working in person, so our [insert virtual meeting platform] meetings became the chance to see our coworkers' faces. Well, two years deep, there's a bit of virtual meeting fatigue.
It isn't just the sitting in front of the screen that's exhausting; the amount of meetings people are having has increased compared to their in-person meetings prior to the pandemic. 63% of workers said they had more meetings now working remotely than they did working in person1. Additionally, 26% of people said the novelty of virtual meetings and events has worn off since the start of the pandemic2. Meaning, people are becoming disengaged and uninterested even if the topic is important.
With more companies adopting hybrid and remote work, virtual meetings aren't going anywhere, but it's clear that there needs to be some TLC in how we approach and conduct virtual meetings.
There's probably been a fair share of changing backgrounds to where you wish you were working from, telling a few jokes before the meeting officially starts, or some fun music to change the pace. But what are some better ways to level up your virtual meetings? Here are some suggestions to test drive or add to your toolkit.
1. Create an agenda & include it in the meeting invite
People love context. Stop with generic titles and one-sentence explanations in the meeting invites. Providing an agenda lets attendees get a better sense of what will be discussed. Not only are you preparing ahead of time, but they are also with questions or ideas.
2. Incorporate something fun
Speaking of agendas – include something fun. A pet show and tell is always a good time. Or maybe a little highlight of favorite hobbies. Getting a chance to see beyond someone's work role will help your team connect and make everyone feel more human.
3. Timing is everything
Don't make meetings longer than they need to be. Hour-long meetings are common but what happens for many folks is having a schedule of back-to-back meetings with no breathing room. 45-minute meetings can be just as effective and give people time between meetings to stretch their legs or grab a snack, or both!
4. Invite others to speak or host
Recurring meetings are often the ones that derail or lack agendas. The meeting owner typically has the same format and presentation too. Shake it up. Take turns hosting and presenting. It'll keep the meeting owner from burning out, and it makes other people engage since they have a vested interest. Challenge the host to incorporate something unique from a quick trivia question or icebreaker question.
5. Leave time to socialize and close the meeting
While the work is important, so is connecting with everyone. Leave space at the end of the meeting for questions but also a chance to socialize. The opportunity to socialize can bring forward common interests among your team members and have fun. Who doesn't love a few belly laughs?
Virtual meetings don't need to be a drag, nor should they be if you're going to continue operating in a remote or hybrid work model. Just like everything else in the workplace, being fluid and willing to adapt to necessary changes to make the experience better for everyone is very important.
Global Newswire, 2021, "Nearly Half of Professionals Experience 'Zoom Fatigue' and Burnout from Online Meetings"
PR Newswire, 2020, "Nearly 4 in 10 Workers are Suffering from Video Call Fatigue"
The post 5 Ways to Level Up Your Virtual Meetings appeared first on Appspace.