How to get (a lot) more from your Microsoft investment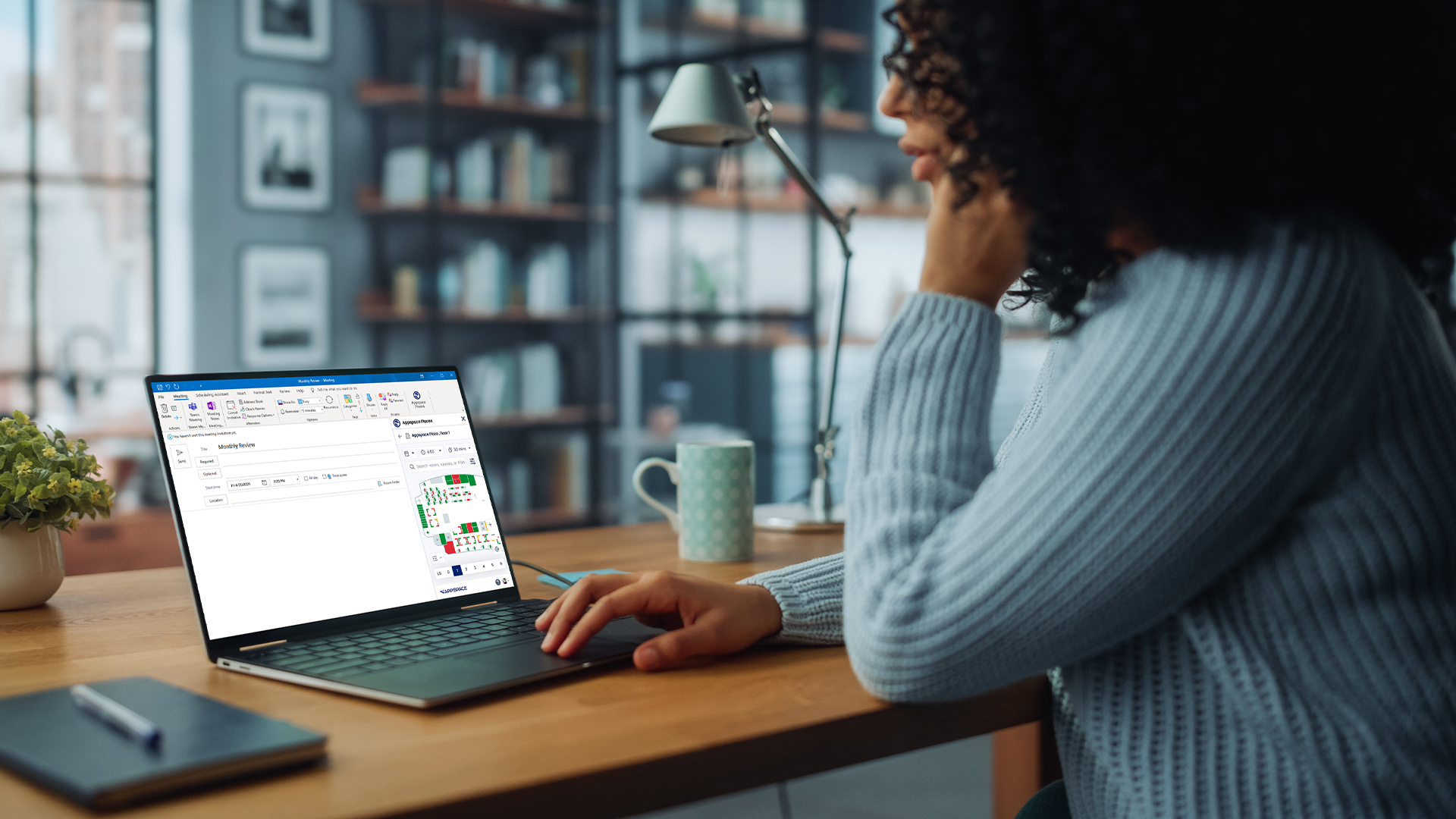 Microsoft has many cool apps and tools – and looking at what's coming down the line, there's a lot to be excited about. Like Microsoft Viva Topics, with its use of AI technology, and Viva Connections, helping to bring your workforce together.
Now imagine…
Extending Microsoft's capabilities from the digital workplace to the physical one – to improve your productivity and make life just that bit easier and more intuitive.
This is what we envisioned when we designed Appspace for Microsoft. It works from right inside the Microsoft apps and tools we all know and love, helping your teams focus and stay in the flow of work. So they no longer have to jump between apps to get things done.
In a recent webinar, we talked about how to unlock the power of Microsoft for a more connected workplace experience (using Appspace). The biggest plus is having a single workplace experience platform that works in tandem with all the recent and upcoming Microsoft developments – from Viva Connections to Teams Rooms, to Microsoft Places – so your company can make the most of innovations, without the blood sweat and tears that go into making it work within your system.
In other words, our Appspace team is already working on that behind the scenes. Whether you use all of the Microsoft tools or just the basics, Appspace extends their capabilities.
Here are 5 reasons to choose Appspace for Microsoft
1. We've built our UX around productivity
And that means no more wasting time trying to find files and information.
55% of employees have been unable to find the digital documents they need while working remotely— and when it comes to the Gen Z workforce, that number shoots up to 88%. (Appspace 2022 Workplace trends & insights report.
Findability is among employees' top headaches when it comes to their intranet. But working closely with Microsoft, and integrating with Viva Topics, Appspace is changing the game when it comes to collaboration and knowledge sharing. It means users can find content easily, wherever they are – on the go, working remotely, or in the office.
2. It gives everyone a personalized experience
With Appspace Intranet, for example, every user has their own tailored home page with content, reminders, communities, and information that's targeted to them. This
all cuts out irrelevant 'noise' – those irritating alerts, communications, and messages that we don't need to interrupt our day. And it's all integrated with Viva Connections and Topics, so relevant content is surfaced automatically.
3. It elevates the in-office experience
With our communication and workplace management solutions built into your Microsoft tools, the in-office experience is both safer and more productive. There's no need to jump between apps to book office spaces when you're arranging meetings, for example. You can do all that with Appspace within Outlook or Teams. Appspace makes it easy for your teams and guests to register via an app or kiosk.
4. It's quick and painless
Appspace is designed to reach your teams where they are. Employees can benefit from the full Appspace platform within Microsoft Teams, for example, so there's no need to download another app. Plus, the Appspace platform keeps pace with Microsoft developments (so you don't have to) and can be up and running in under two hours.
"The reality is that if you want to use Microsoft Viva Connections today, you have to build an intranet inside SharePoint for Connections to really work. But you don't need to. You can enable the Appspace Intranet and all of this functionality is available on day one. And you can start to create beautiful-looking content and push it out to users on any device straight away."
David Fletcher, Vice President, Strategy, Appspace
5. Appspace will increase your ROI
With Appspace as your workplace experience platform, you'll increase the use of your critical business solutions powered by Microsoft.
You'll be able to boost tools like Teams, SharePoint, Outlook, and more so you can supersize the ROI on your Microsoft solutions.
Want to know more?
Interested?
Schedule a demo.
The post How to get (a lot) more from your Microsoft investment appeared first on Appspace.