Mark Your Calendars for Appspace Work 2021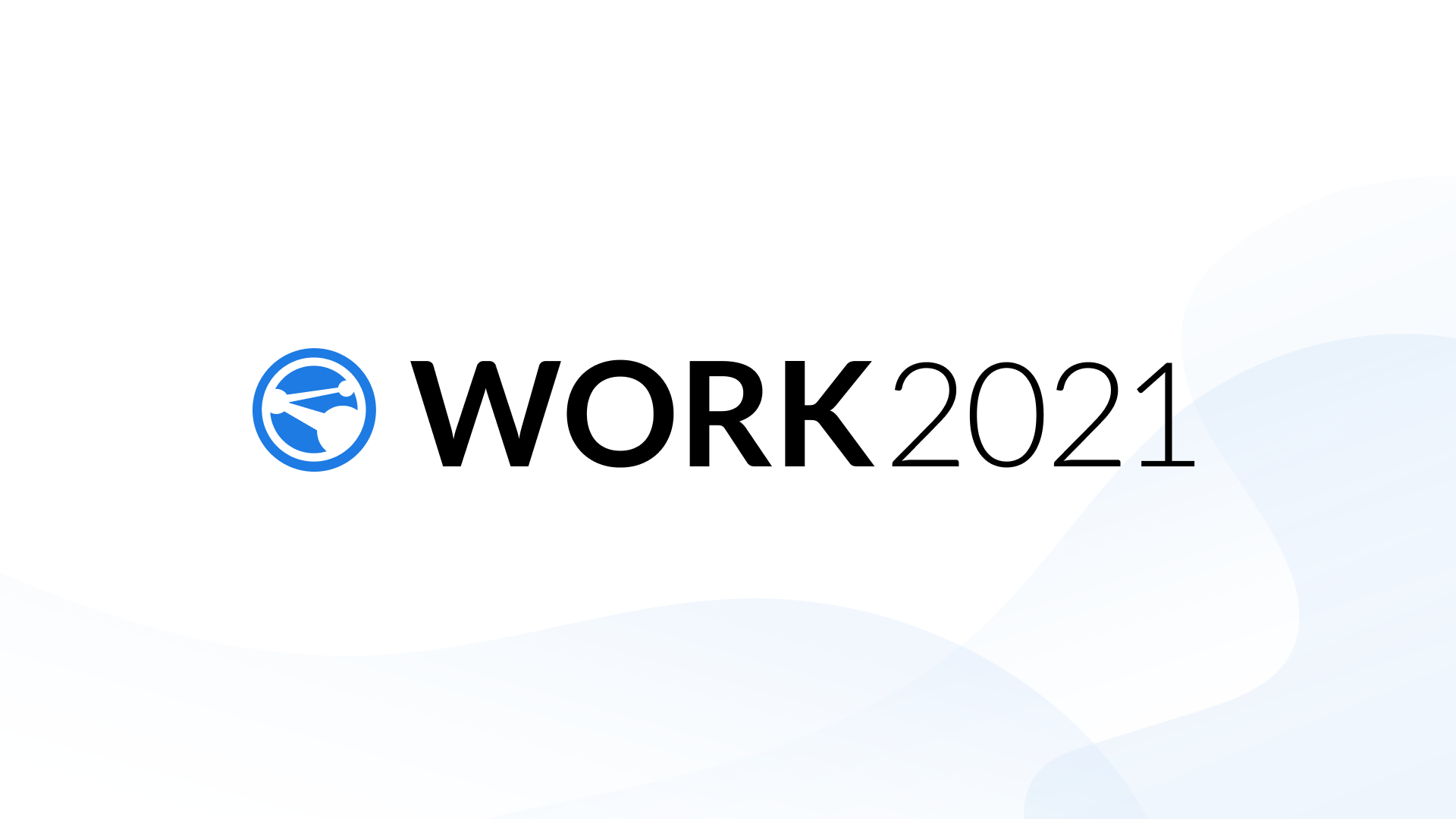 As 2021 comes to a close, we're looking ahead to 2022 and what that means for us at Appspace. The last twelve months have been full of more changes to the corporate world, and we've been making adjustments to our platform to meet these new, changing needs.
We think this should be more than an email, so we've decided to put together Work 2021, a virtual event that covers both the current state of the work world and what that means for Appspace.
The conversation around work has changed a lot in the last couple of years, and it's continuing to evolve. The need to be flexible and adaptable is something companies all over the globe are facing daily. Workers are being more vocal about their needs, and companies are responding and finding ways to cover all the bases.
Work 2021 is slated to be a jam-packed event that will dive deep into several topics, but two of the most exciting things we want to share with you are the future of Appspace and introducing you to our newest member of the platform, Beezy.
Product Enhancements
We have a line-up of new product enhancements that we will be launching over the next twelve months. These updates are a product of listening to you, our customers and prospects, to better understand what you need in order for Appspace to be a successful part of your tech stack at your organization.
Here's a peek at what enhancements you'll see demonstrated, live, during Work:
New Employee App UI

Visitor Management

Personalized Content

New Microsoft integrations – Outlook add-in

Cisco Webex Assistant Skill
There will also be a significant number of updates we will be showcasing on our roadmap that we plan to launch throughout 2022 that we will highlight. From SMS notifications to advanced analytics and partnership updates, there's a lot of exciting news to share.
Introducing Beezy
Just last month, we announced our acquisition of Beezy. Beezy replaces outdated intranets with an intelligent digital workplace built for the Microsoft platform and designed to power the best possible employee experience. Beezy brings together all the apps and tools employees use in a central hub, connecting people to the information and processes they need to do their best work.
Adding Beezy to the Appspace family further achieves our goal of being the complete employee experience platform. We will have a live demo of the Beezy platform during the event. Join us to see how we envision Beezy fitting into the Appspace platform and the possibilities it opens for Appspace customers.
We realize we have a global audience, so we will have three different broadcasts to accommodate the variety of timezones we serve. Mark your calendar for the session best suited for you and register today. We can't wait to see you at Work 2021.
Americas: Nov 18 @ 10:00AM CT
EMEA: Nov 22 @ 10:00AM GMT
APAC: Nov 22 @ 10:00AM AEDT