Our new 8-week release cycle is launching (and it's space-themed)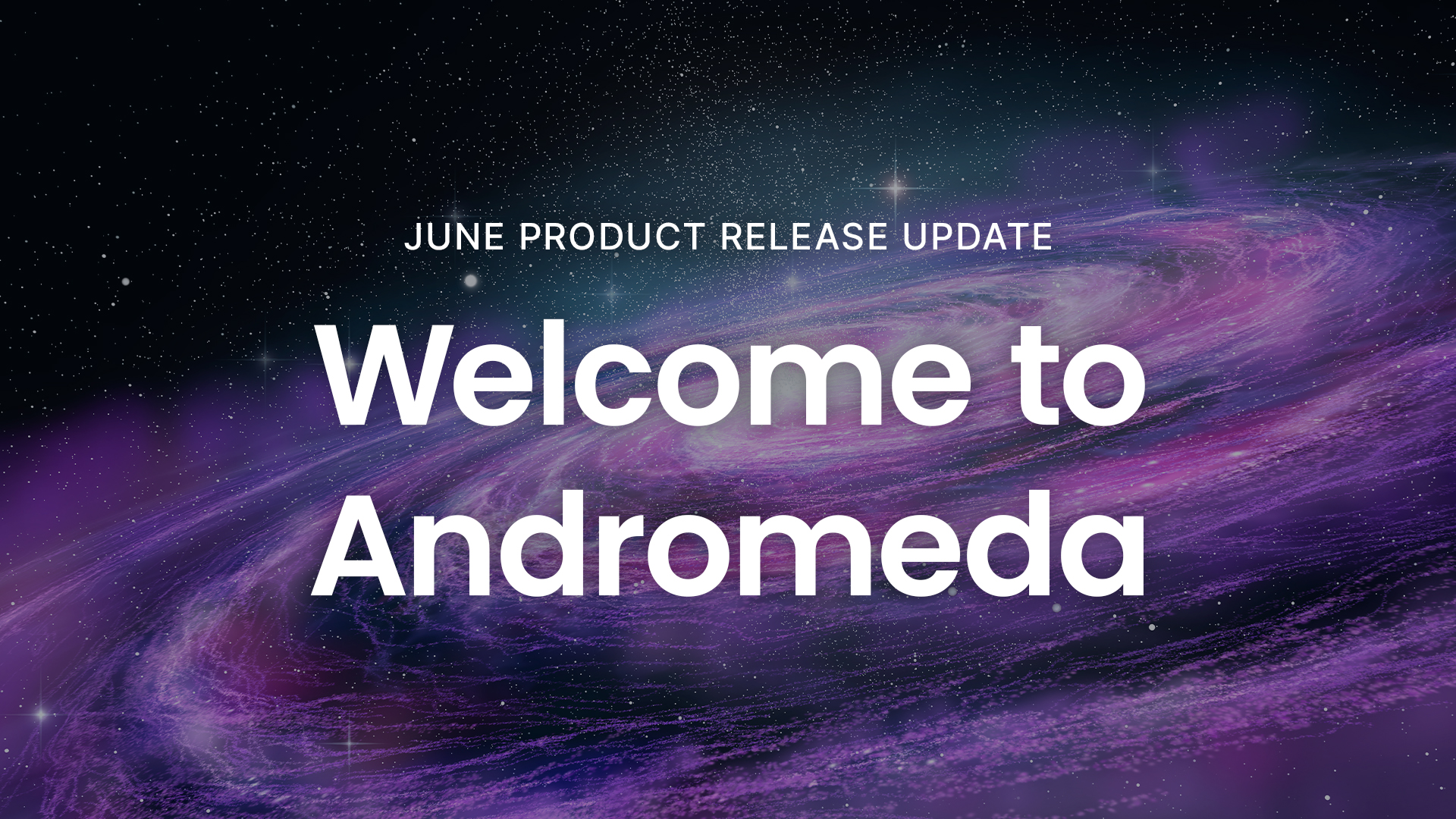 A few months ago our President here at Appspace, Pete Schmied, had an idea: "Hey, what if we move to an 8-week development cycle and instead of naming our releases with a sequence of numbers and letters, let's come up with something that's more memorable for our customers." Great idea, we said, but what should the name be? So he put out a vote on our intranet and a constellation theme won.
Now, every eight weeks, we'll package major new Appspace functionality into a single release. Each one will be named after constellations – a nod to the "space" in Appspace. Because like the stars, planets, and galaxies, our platform has limitless possibilities. The first one is named Andromeda and will be out June 10th.
This new timing means we can dedicate more attention to each release, making sure it meets the highest standards and functionality.
With Andromeda (and all future releases) you can expect:
Telescopic focus: We'll be releasing the features that are most important to you. The ones that will ultimately improve your overall experience on your day-to-day basis.
Mission control quality: Allowing for us to test and refine each feature will provide greater reliability and stability in our platform.
Rocket science predictability: At the conclusion of the current cycle, we plan to share a sneak peek of what's coming in the next release cycle. This will provide you with earlier insight into what to expect.
Cosmic communication: We'll continue to provide release roundups, along with a blog post, and release notes that give you the lowdown on the new features released, PLUS we've added a webinar you can attend to learn more.
Here's your sneak peek at the planned release schedule for the rest of 2023:
Andromeda – June 10, 2023
Draco – August 4, 2023
Hydra – September 29, 2023
Orion – November 24, 2023
But don't worry, we'll still be handling minor release-related items and bug fixes when needed. We're looking forward to getting you up to speed with Andromeda, and the future releases to follow.
Ready, set, launch.
The post Our new 8-week release cycle is launching (and it's space-themed) appeared first on Appspace.