What's the business value of an intranet?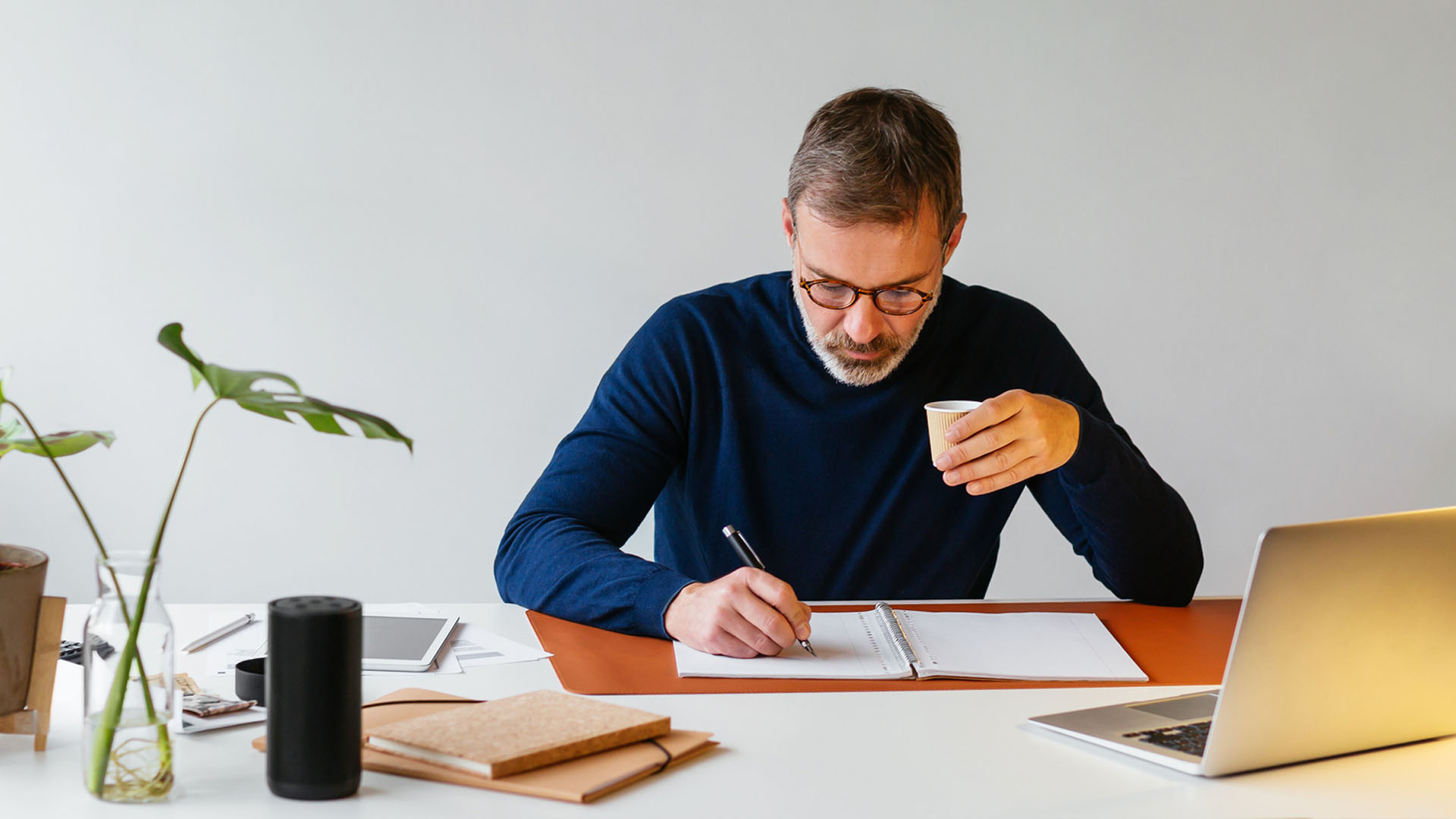 Hybrid and remote working have evolved from temporary business continuity solutions to permanent ways of working, with 73% of employees now working in either a hybrid or fully remote setting. The need for global organizations to increase employee productivity, while creating an engaging experience for everyone at work is more critical than ever.
So what are the biggest challenges that employees today are facing? And how can a modern intranet help companies rise to the challenge?
Staying efficient when you're dealing with too many tools
Fuelled by the pandemic, many organizations invested in new technologies, including chat-based communication tools like Microsoft Teams, solving an immediate problem to enable remote working. But now, many employees feel they're on the receiving end of quantity over quality, frustrated by the need to continuously switch between apps and tools to get their work done.
These insights come from our 2022 Workplace trends & insights report – a survey of 800 full-time U.S. employees across job levels and departments, including 150 IT managers. It's an eye-opening read.
Often overwhelmed by the tools and information in front of them, employees increasingly struggle to find the information they need.
According to the American Productivity & Quality Center (APQC), knowledge workers spend an average of 2.8 hours per week looking for or requesting information needed to do work. Multiply that by the number of employees you've got and it's a huge productivity hit.
To help to get their work done, a significant proportion of employees look for solutions they're familiar with, turning to shadow IT at work. Our research found that 32% of workers are using unapproved communication and collaboration tools in 2022.
Aside from the security issues, every time an employee looks at a different tool, they're spending mental energy on adjusting to a new context. Recent statistics show that an average worker uses 9.4 different applications for daily work, and 54% of employees say frequent applications decrease their productivity.
Collaboration can be tough
Hybrid working provides employees with flexibility over when, how, and where they work. But working away from the office can also lead to disconnection. According to Gallup, workplace isolation can derail productivity by up to 21%, with many remote workers reporting that they feel detached from team and organizational culture.
A key aspect of making hybrid work productive is finding ways to accommodate individual and team needs, including locations and time zones. Asynchronous collaboration, for example, is critical when you've got a global workforce.
An intranet that delivers ROI
A digital workplace has become an essential tool to create a seamless, user-friendly collaborative experience that unites people to solve real business and customer problems.
Here are 4 metrics that matter when it comes to intranet success
Organizations that successfully adopt cohesive digital tools can realize big business results.
How the Appspace Intranet is driving business value for global organizations
Alongside the need to deliver an outstanding user experience, creating exceptional partnerships with clients to deliver business outcomes is at the heart of every Appspace customer relationship.
Glencore is one of the world's largest global diversified natural resource companies, with more than 130,000 employees spread across 35 countries.
Glencore's Appspace Intranet (powered by Beezy) won Best Intranet Design, as well as awards for Mobile Integration and Intranet Usability at the 2022 Ragan Employee Communication Awards as well as Best Customer Success Story at Intra.NET Reloaded. The company's intranet, aptly named The Core, integrates with the Microsoft tools the company was already using. It also offered personalization and seamless mobile integration.
"Perhaps the most impressive feature of The Core is its multilingual capabilities: Employees can read content and comment on it in their own language, and others can hit the translate button to read it in their language," Glencore notes.
The value to Glencore is clear: The intranet is helping to foster greater collaboration and drive innovation in their increasingly diverse workforce.
Finning, another customer, is the world's largest Caterpillar dealer. The company received three Ragan awards for its intranet, Traction, recognized for Employee Engagement, Value to Employees and Best Feature/Section.
Finning uses Traction to prioritize employee wellbeing and safety, providing spaces for employees to share stories and find information about wellness programs. With more than 10,000 active weekly users, and over 3 million page views (as of 2020), Traction is at the heart of Finning's safety culture.
To find out more about the true value of a digital workplace, download our eBook: The real ROI for the digital workplace.
Do more with less
Finding efficient ways to get work done is often critical to sustaining a profitable business model. So whether your workforce is based at home, in an office or in a remote location, an intranet can bring people together by streamlining working processes and improving collaboration.
The return is improved efficiency and higher levels of job satisfaction – so everyone's happy.
The post What's the business value of an intranet? appeared first on Appspace.