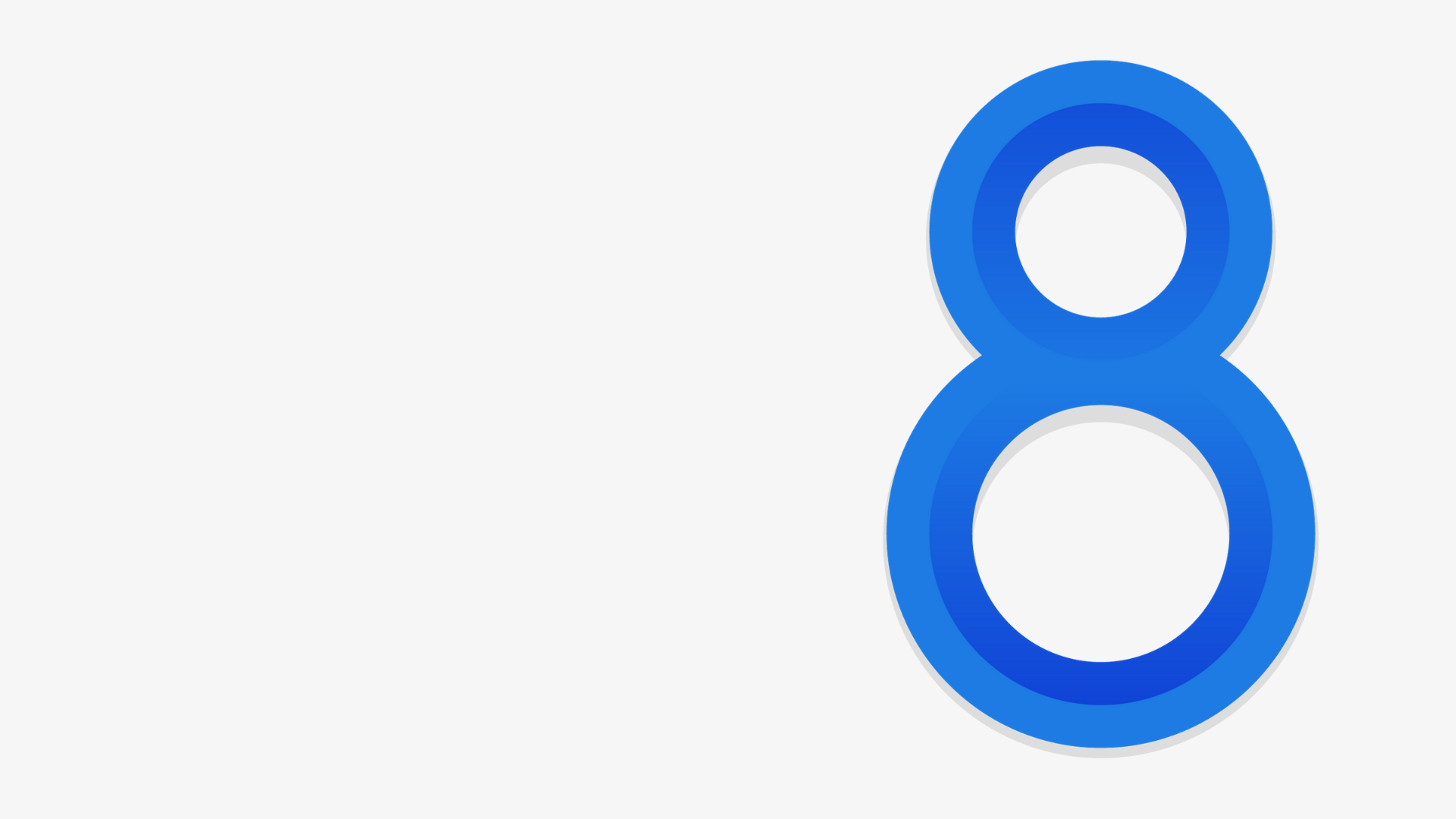 In our latest release, we're giving you more (but still keeping it simple!)
We've been listening, learning, and iterating for the past 18 months, and we are now excited to release the latest version of Appspace. Discover how we can help to supercharge your communications initiatives for the new way we work.
The new features include:
Enterprise Messaging

Content Portal

Analytics

Maps

Updated Library

Performance & Security
We've outlined more about the new stuff in Appspace 8 below with some resources on where you can learn more about them. We're excited to share these with you.
Enterprise Messaging App Integration
Extend your corporate messaging reach by integrating with the enterprise messaging apps your team uses every day. Add your content as you normally would to any Appspace channel, and with simple configuration, publish straight into select channels or groups in these apps, ensuring the right teams see your message at the right time. Employees across the globe will receive timely, relevant communication from you without requiring access to additional systems or tools.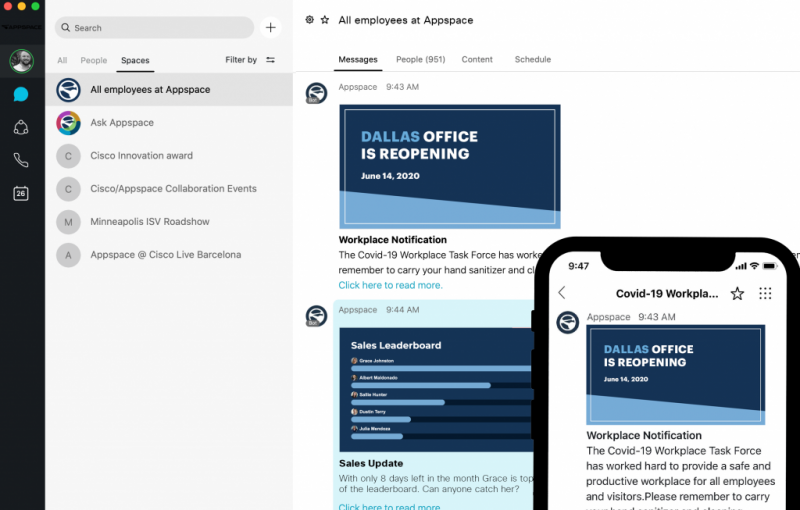 Right now, this service integrates with Slack, Webex Teams, Microsoft Teams, and Facebook Workplace, with more messaging apps on our roadmap.
For more information on these integrations, check out: Appspace Integration with Enterprise Messaging Apps
The Appspace Content Portal
We've created an updated experience with the same Appspace look and feel you know and love where anyone can log in and view important messages. Organized by channel, just like your traditional Appspace account, this portal can be used to convey content such as meeting recordings, reports, alerts, and announcements using pre-designed, easy-to-use templates. Messages can also be displayed on workplace displays throughout an office space.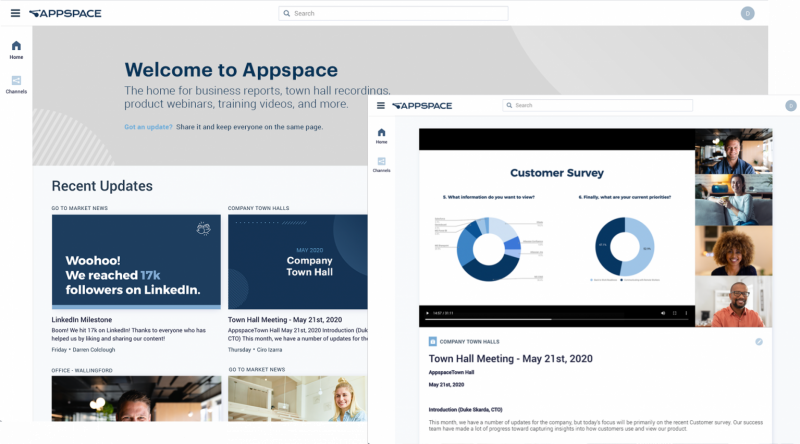 For more dispersed teams, this is a great way to ensure that employees can get corporate messages on their personal devices straight from a browser.
To learn more about the content portal, check out: Browse and Navigate Appspace Content Portal
New Maps Service
Upgrading our room-based offerings, the new maps service in Appspace 8 is a critical component of many workplaces for streamlining finding available rooms, locations, and people. Appspace maps allow you to easily manage floor plans for buildings and campuses, add and define points of interest, and integrate seamlessly with calendar services, cards, and dashboards. Utilizing maps with room scheduling delivers an integrated booking experience to quickly find available rooms, book space, check-in, and view room facilities.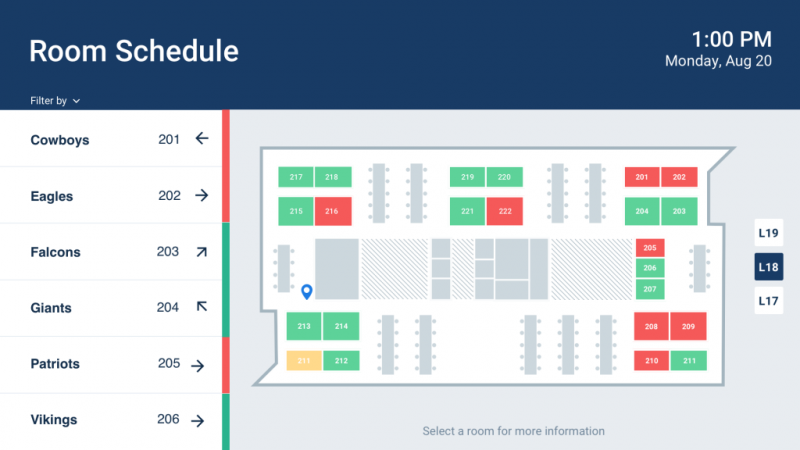 To learn more about maps, check out: Configure Maps & Floor Plans
Analytics
You asked, and we listened. We are introducing all-new Appspace analytics. Get more context on console usage for content, channels, users, and devices to learn what's working, what's not, and make changes to your communication strategy on the fly.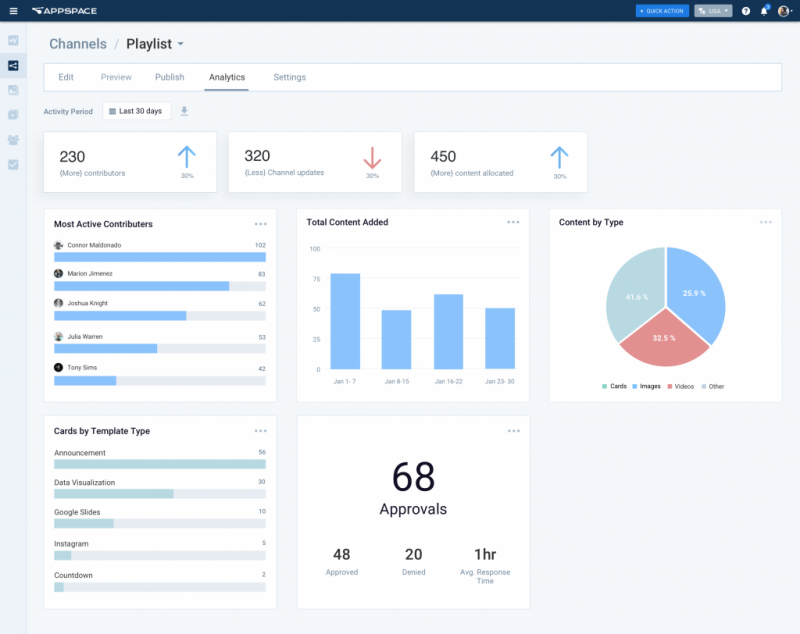 To learn more about analytics, check out: View Analytics in Console
New and Improved Library
For the first time in several years, we've updated the Appspace content library experience. The new library streamlines content and publishing workflows with a highly responsive UX, improved content preview, and editing interface. It allows you to publish directly to channels, making sharing the content that matters easier than ever.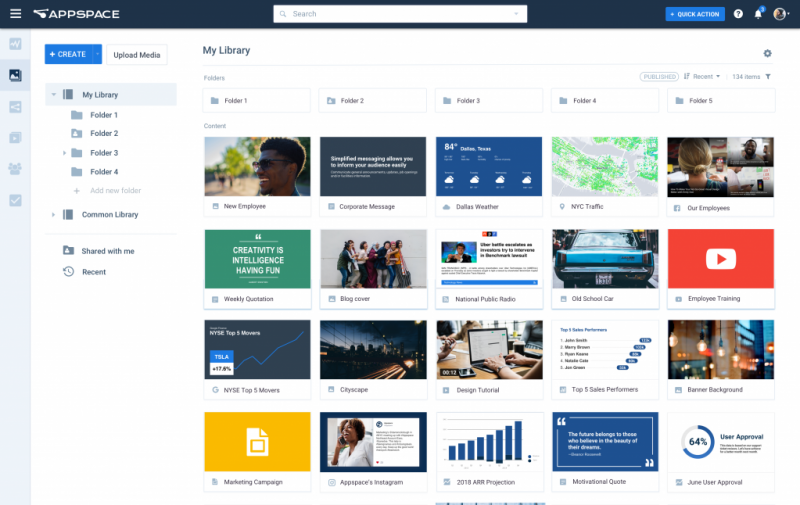 To learn more about the new library, check out: Browse and Navigate Library in 8.0
Greater Performance and Security
In our latest release, we focused on improved performance and tighter security. Throughout the Appspace platform, you'll find snappier response times and more efficient workflows. We've reduced the amount of information required in policy files and have tightened content access controls for heightened security and much, much more.
To learn more about the performance and security improvements, check out: Improved Performance
No-Nonsense Pricing
With the change in the way we work and how you can use our platform, we've updated our pricing to adapt to these changes.
Previously, our pricing focused on devices. Costs for Appspace directly correlated with the number of displays that you were using our platform on, and adding more devices meant adding more bandwidth and more storage.
Now, because Appspace can be used to share content beyond traditional workplace displays, we've adjusted our pricing to include costs for both devices and users.
Users in Appspace can be broken up into three license types — users, creators, and admins. Appspace viewers are free and do not require a license. Creators are new to Appspace and do require a license. And lastly, administrators. Admins have full control over an Appspace account, and licenses are included with your subscription costs.
Learn more about the pricing changes and more specifics about the different license types and their permissions here: Appspace Pricing
_____
There's a lot to be excited about in our latest release. Questions? Our account executives and customer success teams are ready to answer them and can help show you all that 8 has to offer you. Reach out to them directly or contact us here.
The post Introducing Appspace 8.0 appeared first on Appspace.