New Quarter, New Templates — Available Now!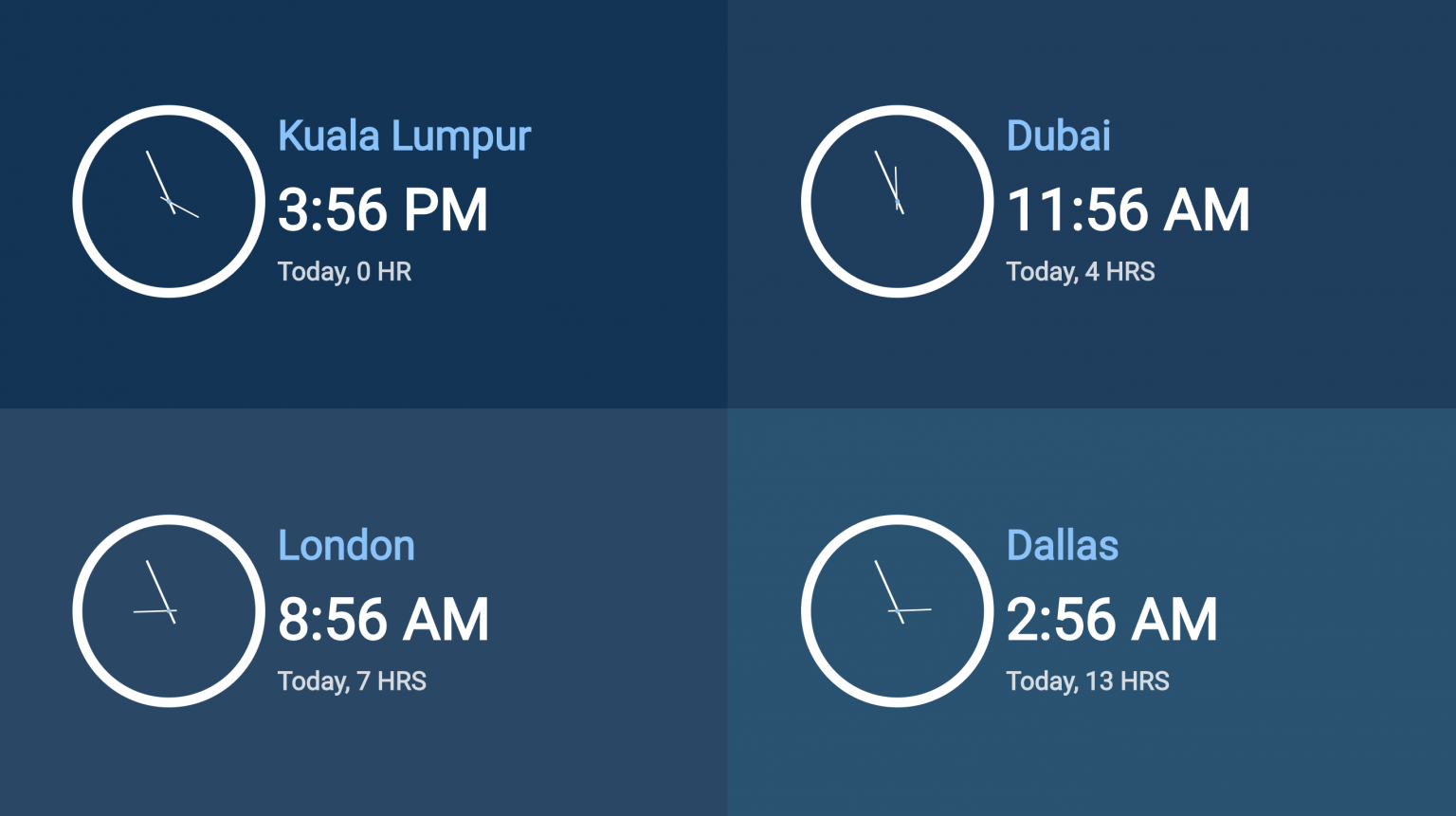 We're happy to announce the release of some new, ready-to-use card templates as we kick-off the start of the last quarter of 2020.
YouTube 2.0
First up, we've released the latest version of the YouTube card. YouTube 2.0 has several new features that will make publishing videos to Appspace even better.
Now, users can search for YouTube videos, playlists, and live streams directly from the template, using an easy-to-use interface. Subtitles are also now supported on YouTube videos with the same configuration, and language can be preset via a device property directly in Appspace.
Video playback can now be controlled using simple keyboard controls when viewing the template on appropriate devices, which provides an excellent viewing experience when using personal devices. The YouTube template can also enable or disable video audio directly from the platform.
You can learn more about these improvements by checking out our knowledge center.
World Clock
Introducing our latest template, the World Clock card, which allows for the seamless display of up to 8 different clocks/times simultaneously.
Users of this card can take advantage of the following features and customizations:
Display up to eight cities, and the time differences to each city.

An auto-complete drop-down menu when searching for cities.

Display either digital, analog, or both clock options.

Configure the Title, Location, and Clock text colors.
This template will help dispersed teams work more cohesively by taking the guesswork out of calculating time differences, necessary for collaboration and meeting needs.
Learn more about our newest card here.
____
Interested in sharing your corporate communications using these new and/or updated cards? Reach out to your Customer Success Manager for more information.
The post New Quarter, New Templates — Available Now! appeared first on Appspace.