Webex Video Conferencing Dos and Don'ts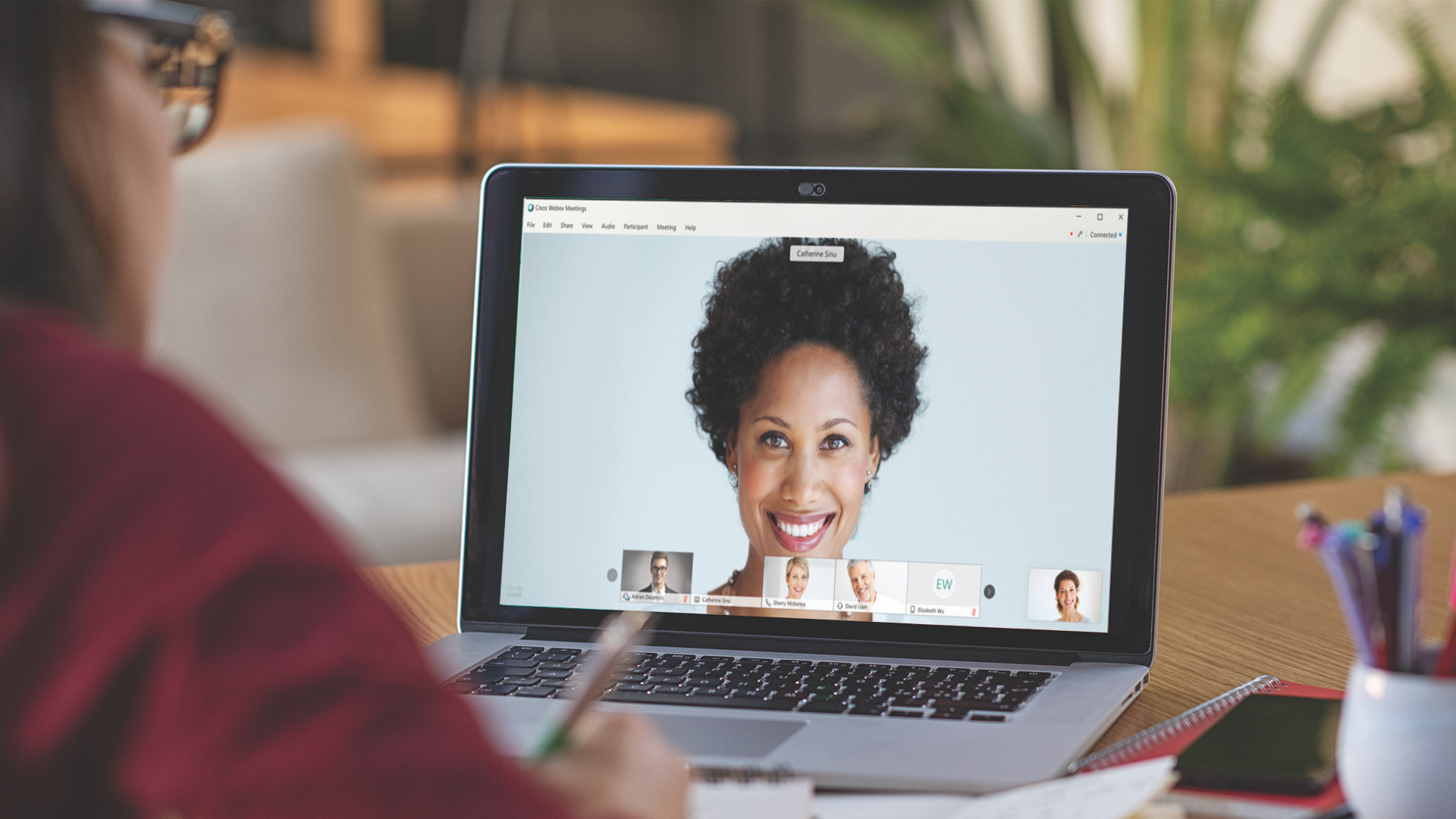 Social distancing has many of us working from home right now, and with workplace social distancing comes workplace video conferencing. Suddenly, you're probably finding yourself using Webex for meetings on a regular basis. And if all the WFH-fails circulating on social media are any indication, we could all probably use a video conferencing best practices guide right about now. Here are our dos and don'ts for ensuring your Webex meetings are productive, collaborative, and not embarrassing.
Webex Dos
Do Position Your Camera at Eye Level – Eye contact is just as important during a video call as it is during an in-person meeting. Placing the camera so that you will look directly at the camera will show the participants that you are present and engaged.
Do Dress for the Occasion – It's not a great idea to show up for a Webex meeting in your PJs. Sure, working from home has its perks in terms of comfort, but that doesn't mean that you should be inappropriately dressed for a meeting just because you're away from the office. And this means your off-camera clothing too. As we see from all those WFH-fail videos, you never know when you might need to hop up in the middle of a call or when a camera might fall.
Do Mute and Mute Often – Learn where the mute button is on the Webex platform and how to access it quickly. If you're not actively engaged in conversation, you should mute yourself. Working from home comes with a lot of noisy distractions–such as barking dogs, crying children, and sanitation trucks, to name a few. Spare your meeting participants from the background noise and stay on mute if you're not speaking.
Do Learn the Platform – No one likes delays, especially due to technical difficulties. In addition to learning where the mute button is and how to use it, learn how to start calls, stop calls, and screen share in Webex. Also, make sure you take note of how long it takes you to connect to a meeting to ensure that you are on time.
Webex Don'ts
Don't Give in to Distractions – It can be tempting to read emails, look at other tabs, or scroll on your phone during a call when you're not necessarily engaged. Avoid this. Remember, you're on camera, and you never know when you will get asked for input.
Don't Take Your Call Just Anywhere – Make sure the area in which you accept your Webex call is appropriate and as professional as possible. Try to create a space that's free from distracting artwork or open spaces where others can freely walk behind you.
Don't Have Side Conversations – You don't need to answer that message on Teams or that text, even if the communication is from someone in the meeting. You might think others can't tell this is going on, but likely it's obvious.
Don't Interrupt – Try to save questions for the end of a presentation, whether formal or informal. If your question absolutely cannot wait, utilize chat features to send it to the group to be answered at a more convenient time.
Keep these dos and don'ts in mind and, you'll be ready for any Webex meeting your company throws you during this uncertain time. If you are looking for more Webex resources, please check out the Webex user guide as well as their tips for more productive meetings. Happy video conferencing!
The post Webex Video Conferencing Dos and Don'ts appeared first on Appspace.