Easily reserve a meeting room with Appspace + Metrikus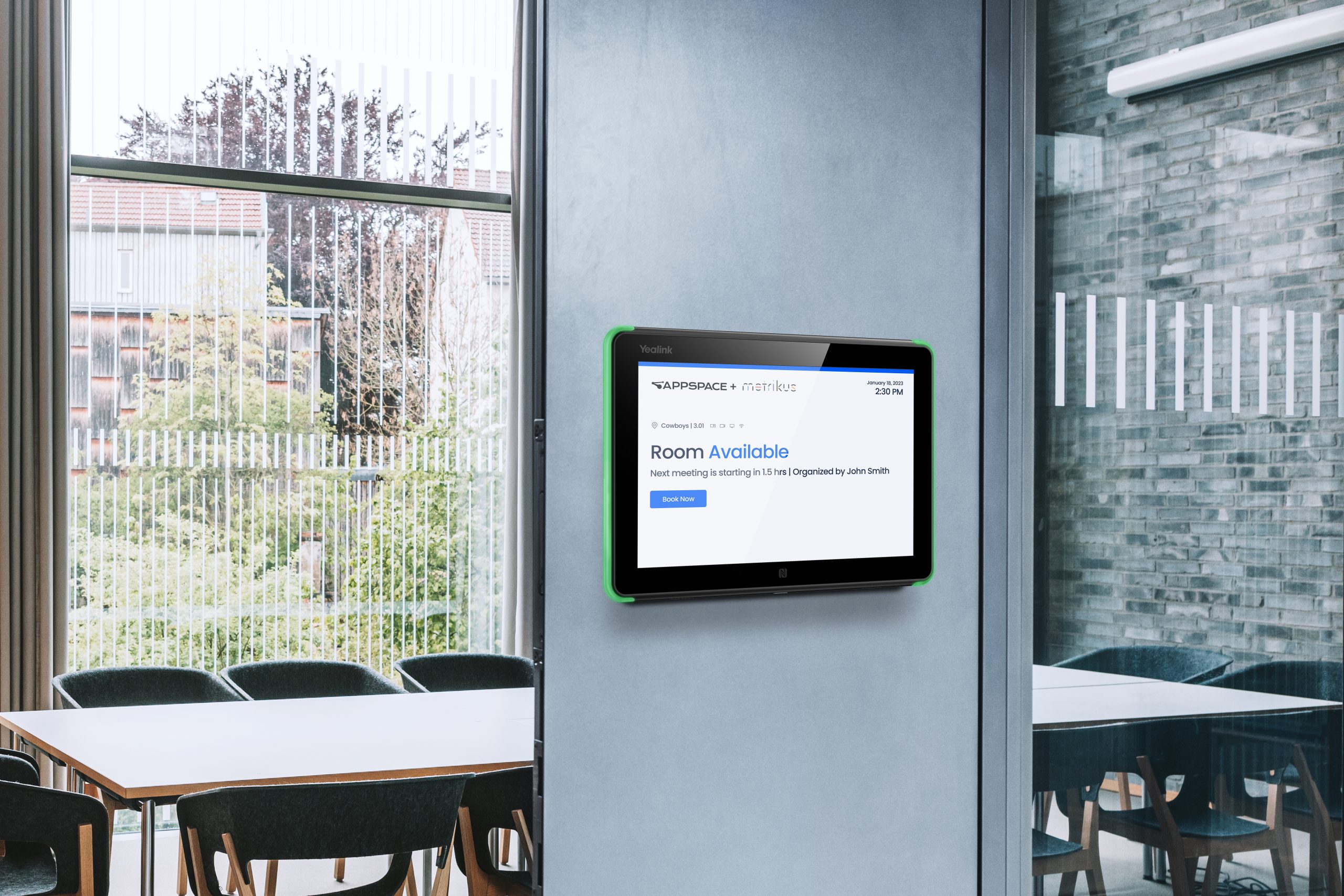 Wondering what it takes to create outstanding employee and visitor experiences? Over the next few months, we'll dive into a series of blog posts exploring this exact question. And we'll show you how our partnership with building efficiency platform Metrikus is good news for your workplace experience
Let's kick off with a discussion on seamless workplace reservations.
Reserve spaces easily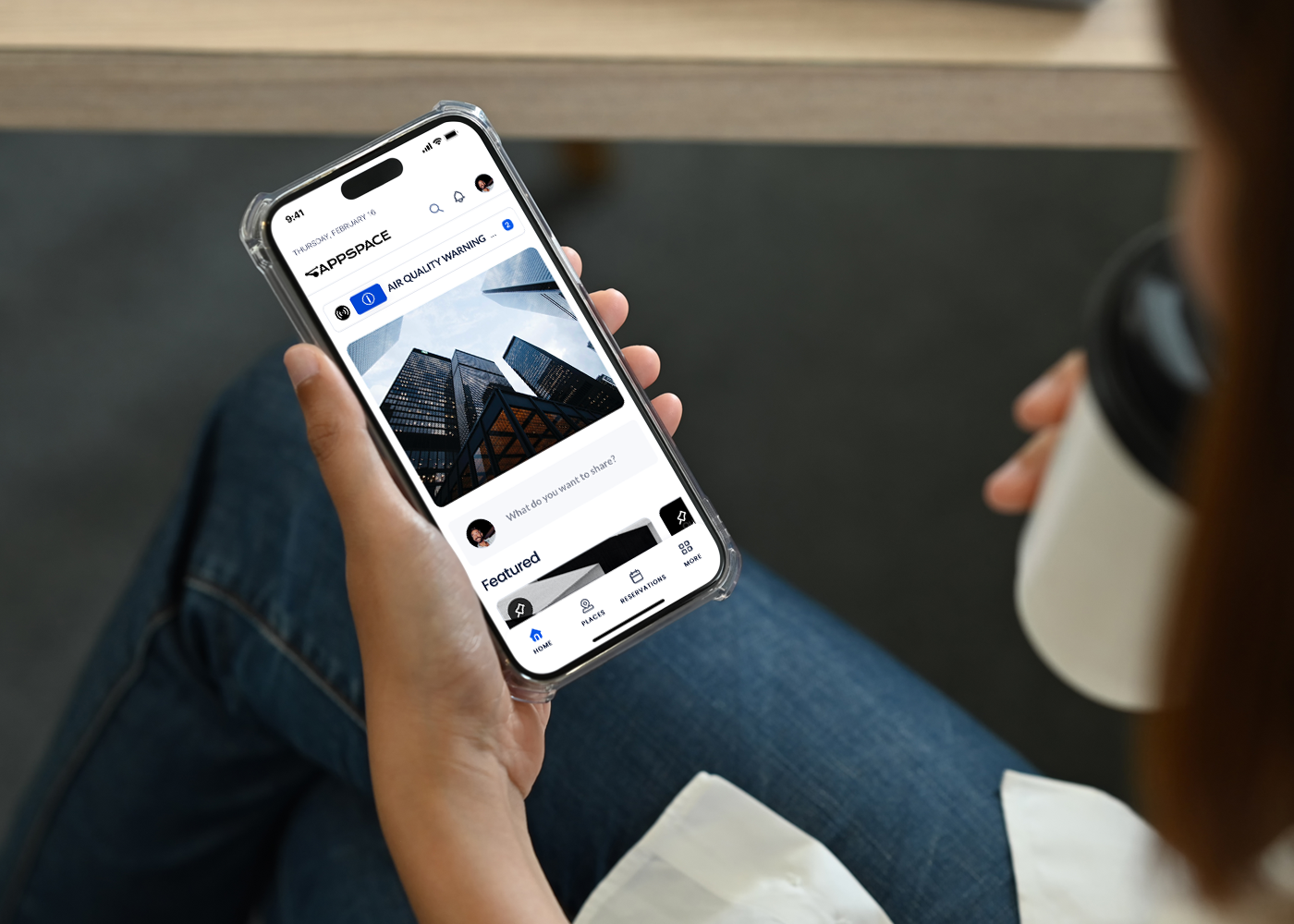 Employees can effortlessly schedule meetings with just a tap or two by using touch-interactive booking panels or user-friendly kiosks. They just choose their desired space, invite colleagues and guests, and receive instant booking confirmations
Administrators gain valuable insights by overseeing and managing reservations across conference rooms, workspaces, and beyond. And here's where our partnership with Metrikus serves a crucial role: if a meeting room remains unoccupied (with zero room occupancy), the automated 'release' feature activates on the booking app after a specified time
Say goodbye to those all-too-familiar 'no shows' as we prioritize productivity and efficiency, empowering employees to make the most of their time.
Check in, extend, or cancel with ease
Employees can check in using displays outside the room or via their mobile device. Or, they can opt for touchless check-in via occupancy sensors at the desk or conference room.
When an employee arrives at their reserved space, they're automatically checked in. It's easy to manage all current and future reservations within the Appspace Employee App.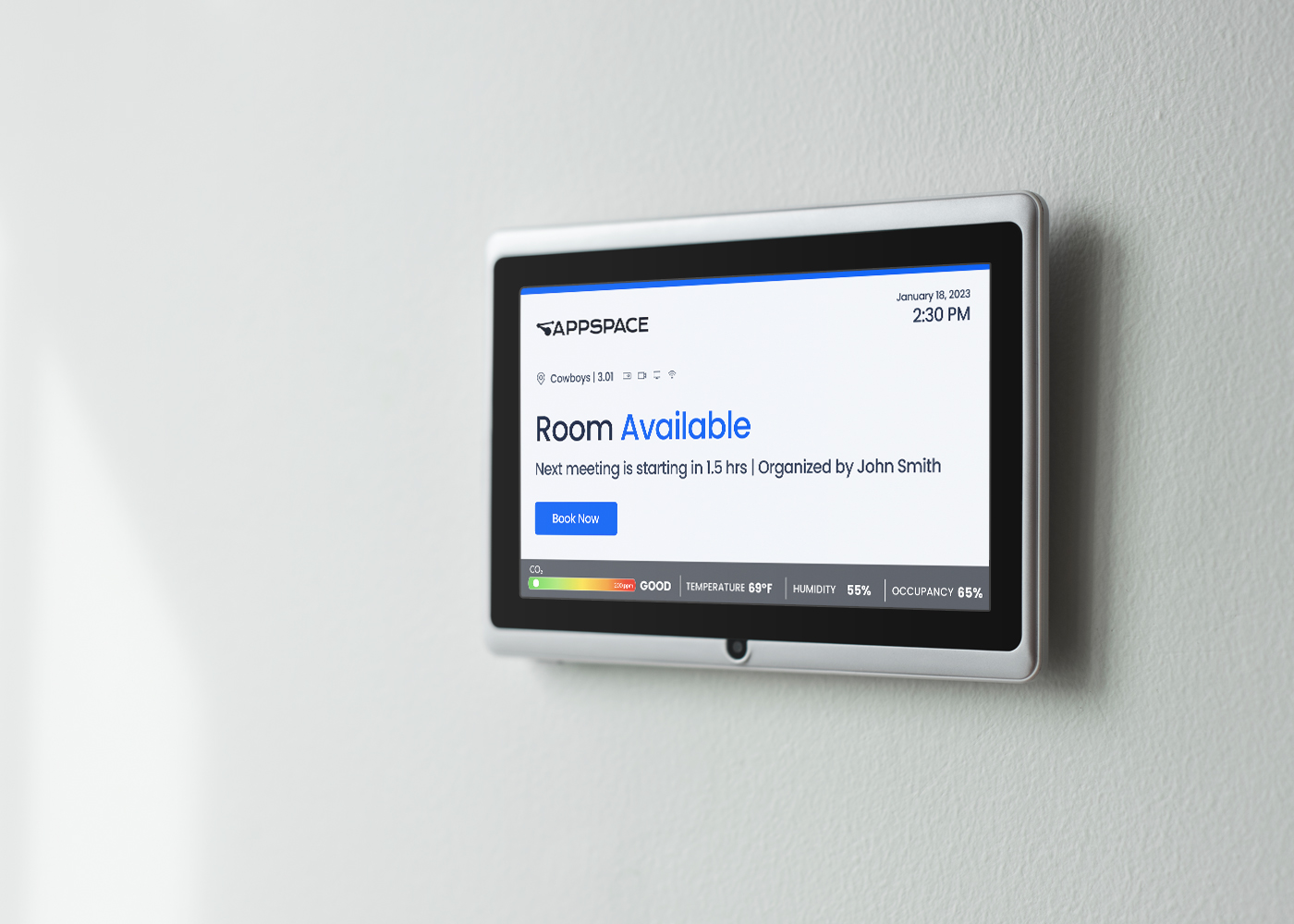 Together, Appspace and Metrikus help automate space reservation tools so teams can focus on what matters most, instead of scanning QR codes, manually checking in and out of meetings, and releasing rooms if no one shows up.
We deliver joint solutions that ensure your spaces, employees, and guests are always in sync, safe, and productive.
Interested in learning more about how we can help provide a workplace experience your employees love? Visit appspace.com/partners/metrikus
The post Easily reserve a meeting room with Appspace + Metrikus appeared first on Appspace.