COVID-19 Back to Work Appspace Playlist Now Available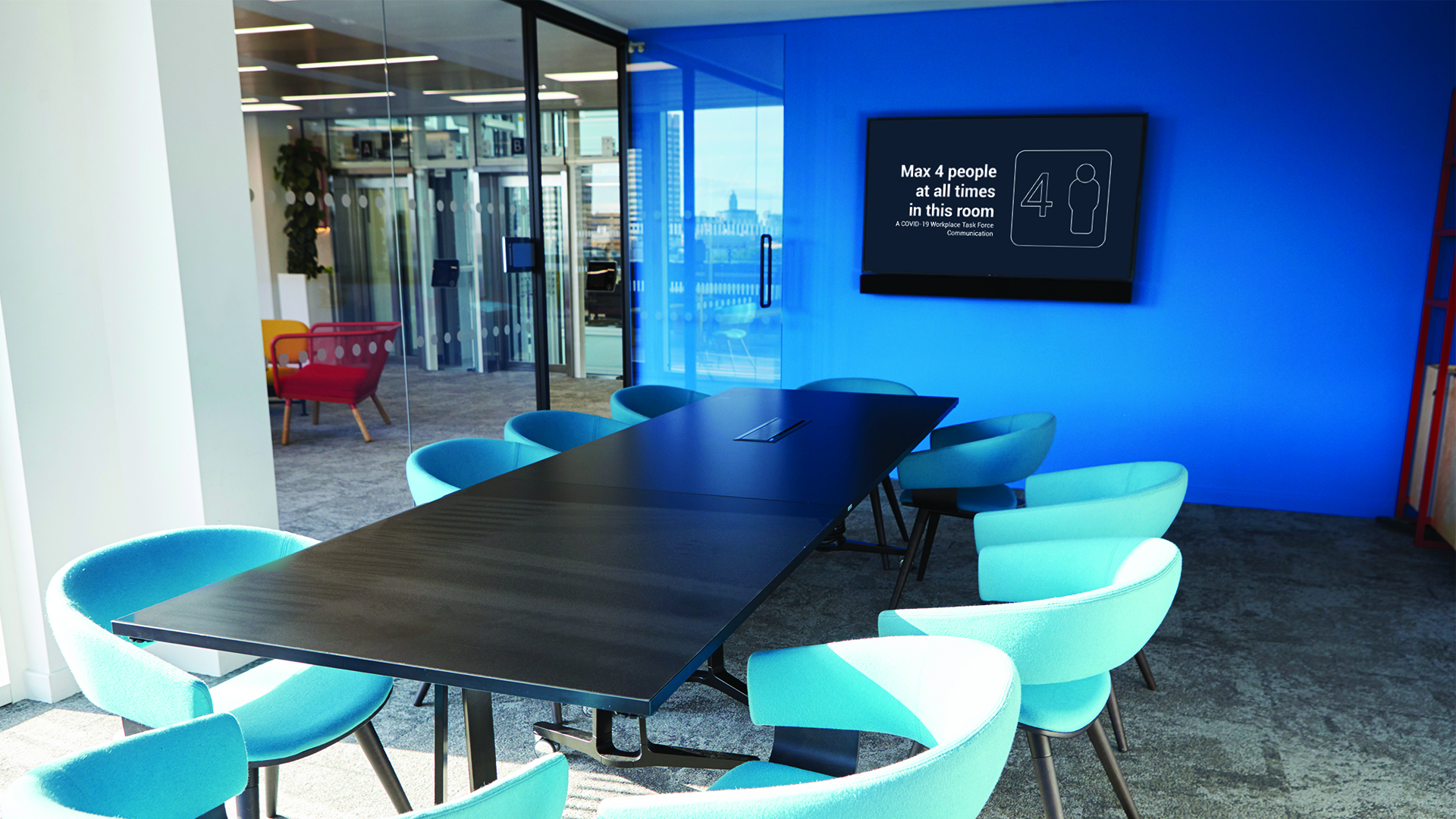 It's no secret that in the early stages of the COVID-19 pandemic, we all experienced history-making changes in our lives. Many of us shut our office doors and sent employees home to continue business-as-usual in a world that felt tumultuous and uncertain. New policies, new procedures, new environments, and new things to communicate were items on almost all of our lists to ensure the transition was as easy as possible.
At the start of the pandemic, we released content intended to help you communicate important updates to your team, including ways in which they can stay healthy, as suggested by globally-trusted health organizations. We also provided customizable templates for you to announce significant policy changes around certain business functions, such as travel.
Months later, things are once again changing. As areas around the world are beginning to reopen in various ways, we're seeing more and more of our customers' offices starting to allow employees back in and back to work, which means there are even more new policies, procedures, and things to communicate.
We created a playlist keeping in mind the new things that you may need to communicate as we return back to work. This channel, available for download in our channel gallery, contains content you can share in a variety of settings, such as office signage, meeting rooms, and on devices at home for a more dispersed workforce. Cards include best practices for social distancing in the various areas around the office, how to enter and exit meeting rooms, tips for avoiding large crowds, and cleaning notifications.
You can access the channel from our channel gallery and add it to your own Appspace account. There, you can customize each template to meet the needs of your organization.
Questions? Don't hesitate to contact us or reach out to your account manager.
The post COVID-19 Back to Work Appspace Playlist Now Available appeared first on Appspace.