Glencore wins award for Appspace intranet, powered by Beezy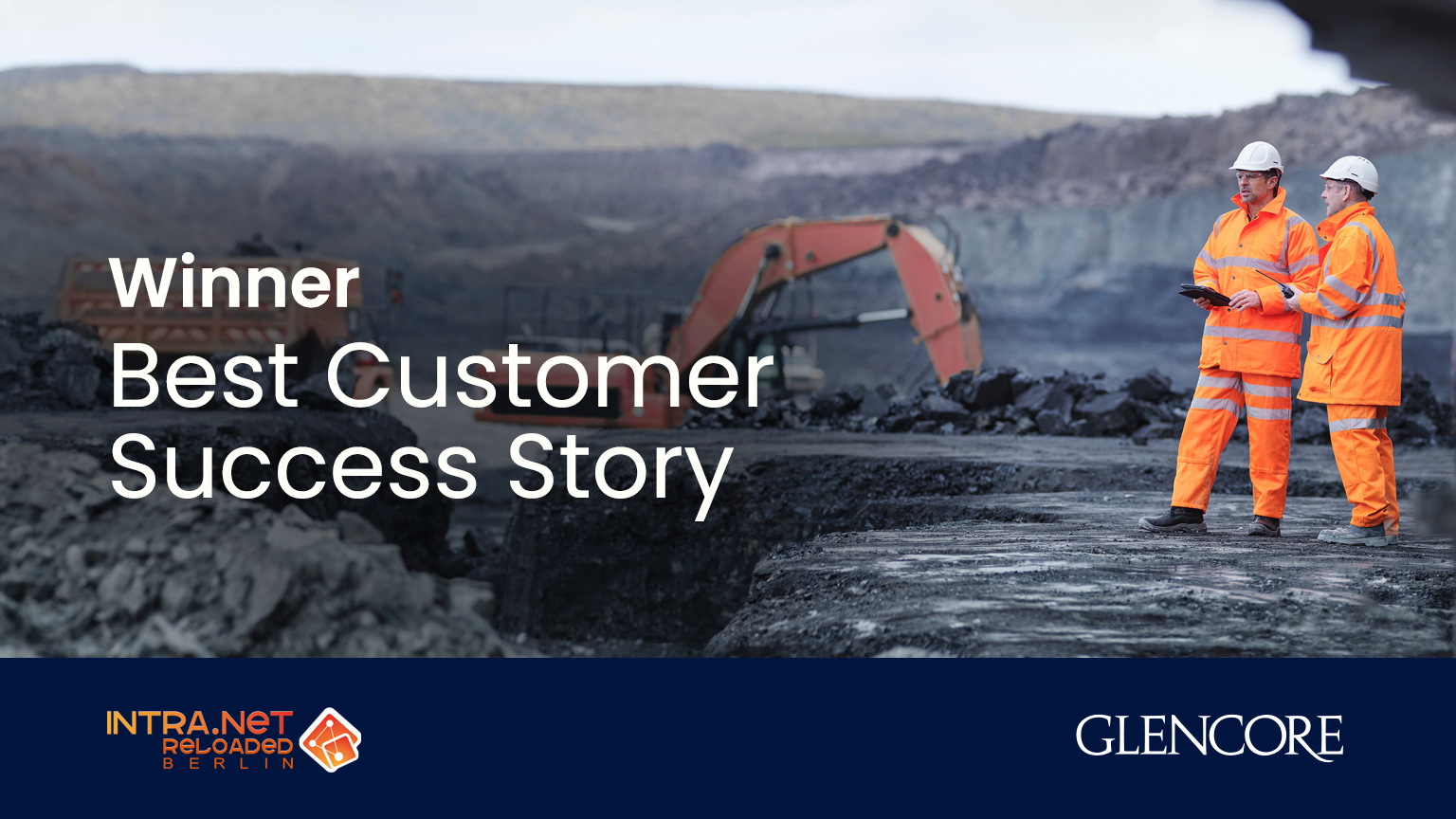 With 130,000+ employees spread across 35 countries, Glencore is one of the world's largest global diversified natural resource companies. The company's award-winning Appspace Intranet, powered by Beezy, is how it's connecting its global and multilingual workforce – and Glencore recently picked up another award from Intra.NET Reloaded Berlin 2022.
Glencore and Appspace were awarded Best Customer Success Story. This category identified challenging projects or biggest improvements supported by efficient tools and services.
Glencore's Neil Morgan, Head of Digital Workplace Experience, worked with Beezy (which Appspace acquired last year) to develop The Core – a digital workplace that would unite the company and combine superior knowledge management with engaging two-way communication.
Two-thirds of Glencore's staff work on the frontlines, making mobile capabilities a priority. The Core now provides employees on the go with much-needed access to crucial information, as well as connection to their coworkers.
The Core's multilingual capabilities help remove communication barriers and create a more inclusive employee experience, as staff can engage with The Core's content in their own language.
Inspired by feedback from the people who would actually be using it, Neil worked with Beezy to create an interactive, engaging solution. 
The Core has been live since June 2021. Today, staff across the organization are united by a combination of refreshingly social capabilities and award-winning user-centered design and mobile integration. Users are kept engaged by the clean interface and numerous personalization options, which include the ability to add their favorite apps or follow news channels on the intranet.
Whether they're on the frontlines or in the corporate offices, The Core gives staff access to a single source of truth, with designated areas for company news, communities of practice, and a COVID safety hub.
This award isn't the first time Glencore has been recognized for leadership in the digital workplace space – just last year, the company won Ragan Employee Communications Awards for Best Intranet Design, Mobile Integration, and Intranet Usability for the development and deployment of their Beezy-powered intranet.
About Glencore
Glencore is one of the world's largest global diversified natural resource companies and a major producer and marketer of more than 60 responsibly-sourced commodities that advance everyday life. Through a network of assets, customers, and suppliers that spans the globe, they produce, process, recycle, source, market and distribute the commodities that enable decarbonization while meeting the energy needs of today.
Glencore companies employ around 135,000 people, including contractors. With a strong footprint in over 35 countries in both established and emerging regions for natural resources, the marketing and industrial activities are supported by a global network of more than 40 offices.
The post Glencore wins award for Appspace intranet, powered by Beezy appeared first on Appspace.